The family who runs the 'Central' empire of upscale shopping malls in Thailand are among the country's most affluent and prominent hospitality business moguls, who know a thing or two about high-end tourism. So it's no accident that when the opportunity to open Bangkok's first Park Hyatt came up, they created an absolutely glimmering, flagship-beating example of the luxury hotel brand.
Yabu Pushelberg's brand of contemporary chic was the order of the day here, something you'd expect more in Tokyo rather than chaotic Bangkok. Minimalist interiors dominate, with lashings of commissioned contemporary art that we just couldn't take our eyes off. The building itself is an unusual shape of curved metal and glass, in a Zaha Hadid-esque fashion. We noticed the striking architecture by looking out of the floor-to-ceiling windows of our suite and by spending time at the hotel's terraced infinity pool. But despite all the 'could be anywhere' stylings of the Park Hyatt, there was no doubting that we were in Bangkok. Each an every view (particularly that from the hotel's Penthouse Bar and Grill, a truly fabulous private-members-club-style entertainment space, complete with speakeasy bar and hidden chef's table through the kitchen) looked out onto the sprawling metropolis that is Asia's city of angels.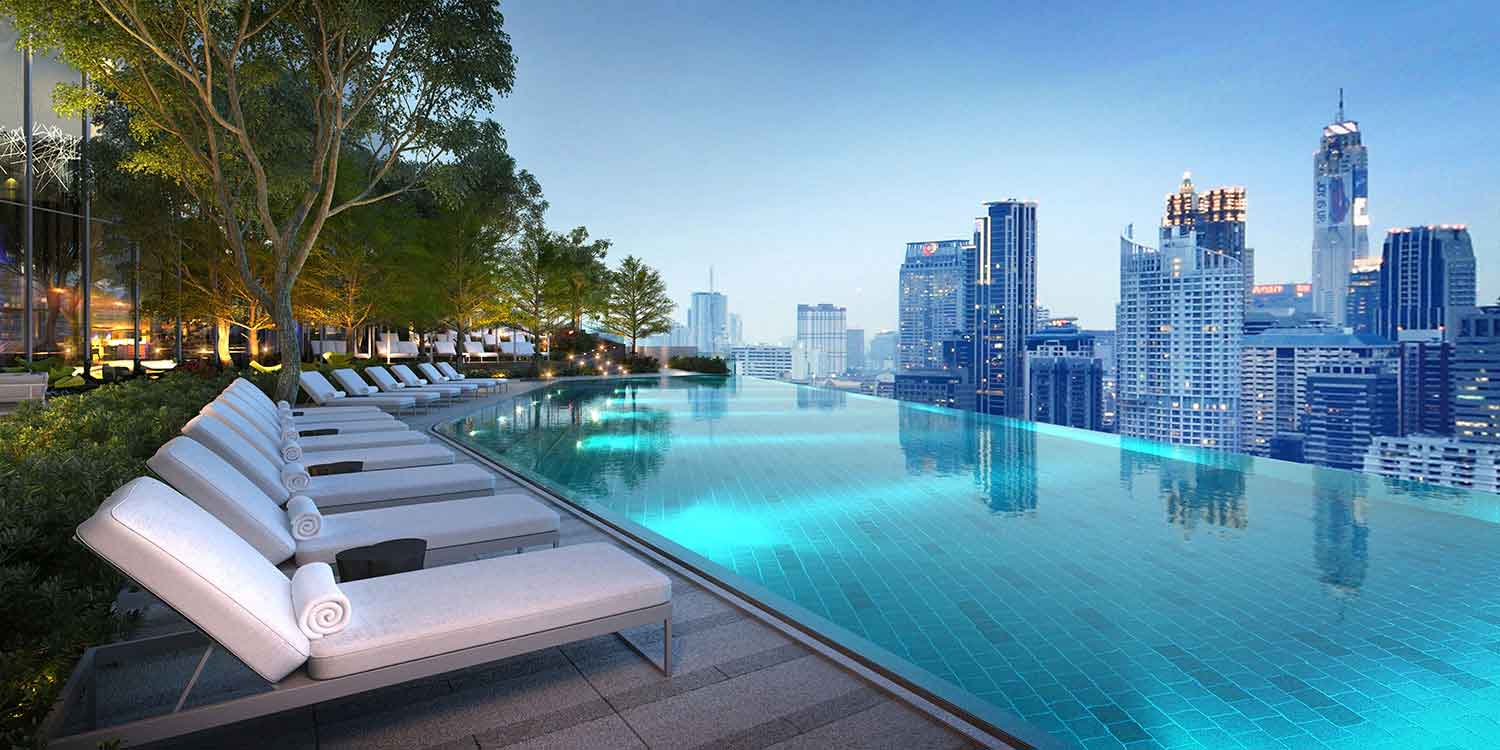 We're big fans of great hotel breakfasts and this one was something to write home about, which indeed we did several times on social media. A generous buffet of tropical fruit, smoothie bar and all-you-can-eat international menu of Thai treats, dim-sum and fluffy pancakes featured, just to reel off some of what we consumed in one sitting. The hotel's main restaurant served contemporary Western fare throughout the day, impressive for sure, but personally underwhelming for us fans of Thai cuisine.