He's the visual storyteller making every frame count – Thailand's leading photographer Surachai Saengsuwan walks us through his creative process, his unwavering commitment to diversity and inclusion, and his own journey of self-expression.
I'm obsessed with people. I think everyone has something to offer. Whoever I'm photographing, whether it's a fashion model, a celebrity like Pangina Heals or a regular person, I try to go deeper. I encourage my subjects to be playful and get creative with make-up and styling to create or accentuate an aspect of their character, often something that they didn't know about themselves. I try to use my skills and connections; they have allowed me to make to help others realise their potential. I'm heavily invested in championing diversity, both around the Thai LGBTQ+ community, but also in general. There are a number of projects I do this in. One in particular has really shown me the power of helping others to shine their light. I've been working with children with Down's syndrome, giving them the opportunity to take part in photo shoots, from the make-up and styling, to how to pose – things they would otherwise never have the chance to do. In doing so, I have watched them grow in self-confidence.
My 'Love Blooming' project takes a deeper look at inclusion and belonging. As Thailand slowly comes to terms with LGBTQ+ rights, I wanted to find a way to portray greater diversity within our own community. As LGBTQ+ Thais, we are often seen as one homogenous group, but each section of our community has sub-groups, each with its own culture and individuals and our own peculiarities. So I used the imagery of flowers, creating a different look based on a particular flower to represent each subject as unique but beautiful in their own way. To show the different relationships that exist in LGBTQ+ Thai society, I photographed individuals, couples, throuples and groups.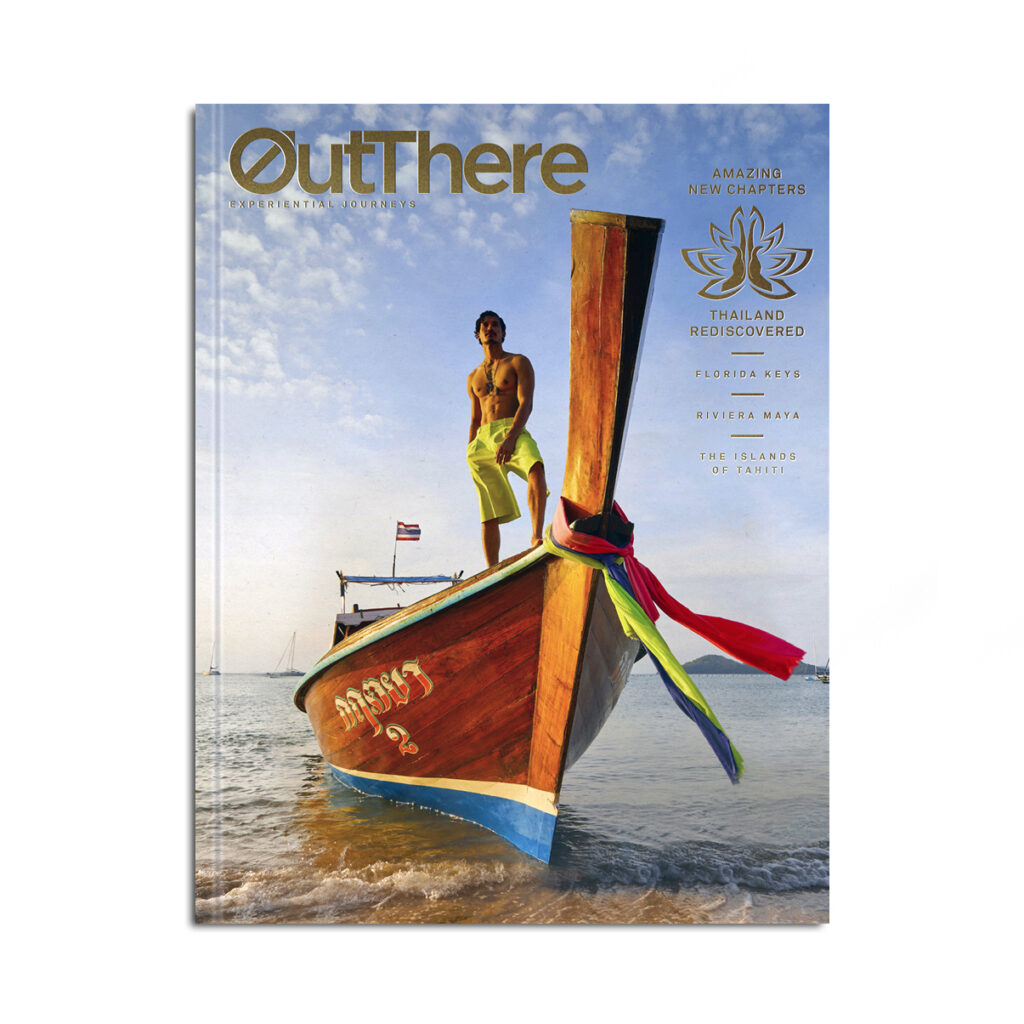 Another project I'm just beginning to work on is based around tarot cards. I'm going to incorporate 22 drag performers in the pack. In Thailand, people love fortune telling, so I am using the tarot idea to raise awareness of the fortunes of LGBTQ+ people, to show why there is still inequality and why there is still a need for us to fight as a community. I've also just opened a studio and exhibition space in Phuket Old Town called Pulse Gallery, where we've just had our opening show, 'Hot as Hell', featuring queer photography, which I curated. I plan on developing more diverse and inclusive work in this creative space to bring people together.
In general, I find Thai people can be very guarded. As an introvert, it's something that I know a lot about. I think it has to do with our culture, but I see the new generation growing up with a more expressive attitude. This is particularly true in the Thai fashion industry – people are just so loud! To stand out in that world, I realised that I had to be more expressive, too. That's why when I worked as a photographer on Drag Race Thailand, I decided to have fun with my appearance. I didn't want to present as conventional, nor did I want to be gendered on the show, so I created an outlandish look for each episode. One time, I dressed as a robot; for another, I covered my body in glitter. I wanted to show that Thai people and Thai society can be unconventional.
This has given me the confidence to explore other aspects of myself. I now model for Forfun, a Bangkok-based latex fetish clothing brand. I believe that by expressing myself, I can encourage others to be themselves and have fun at the same time. Like me, Forfun is very invested in the community and is challenging what's seen as acceptable in Thai culture. It has just put on an exhibition, 'For Your Pleasure', which I showed in. I've also introduced a number of people from my world to the company, including some beauty pageant contestants, who have decided to collaborate on some latex gowns. I love mixing the mainstream with the alternative.
Photography by Martin Perry and Surachai Saengsuwan