Uwern Jong tries polo at one of Argentina's flagship Estancias.
There is no doubt that Argentina and polo go hand in hand. It's a peculiar thing really, considering the country's Spanish history, a world away from the green fields of Britain and even further from the game's founding landscape in the Middle East. Apparently, like most things in Argentina, immigration has a lot to do with the introduction of this elite sport. English settlers arrived in the late 19th century and recognised that they could breed some grade-A ponies and horses. A tradition of equestrian pursuits matched with its associated British society events ensued, with the first professional polo tournament played at the historic Estancia El Negrete in Buenos Aires in 1875. The Argentines went on to perfect the sport over the next half century – and at the Olympic games of 1924, they took home gold. That, with a winning-streak of other polo-world titles, cemented the nation's interest in the game. Plus, it's all very posh really; and as one of the world's wealthiest countries at the time, it suited them just right.
I learn all of this from Pablo Avellaneda, who heads up EVM Polo Fun at the Estancia Villa Maria, in a suburb of Buenos Aires near the Ezeiza International Airport. It's one of the country's flagship horse ranches, which today is conveniently home to a luxurious, small hotel – a three-floor, Tudor mansion set in 65 hectares of luscious grounds. We spend the day together learning all about the sport – the theory is the easy bit. The practical part of the experience is a whole other thing.
The goal for the day is to be able to get on a pony without sending it galloping off – or worse, getting thrown off – and then 'swing' the ball with a 'polo stick'. There are four basic shots – forehand, backhand, neck and tail – any will do.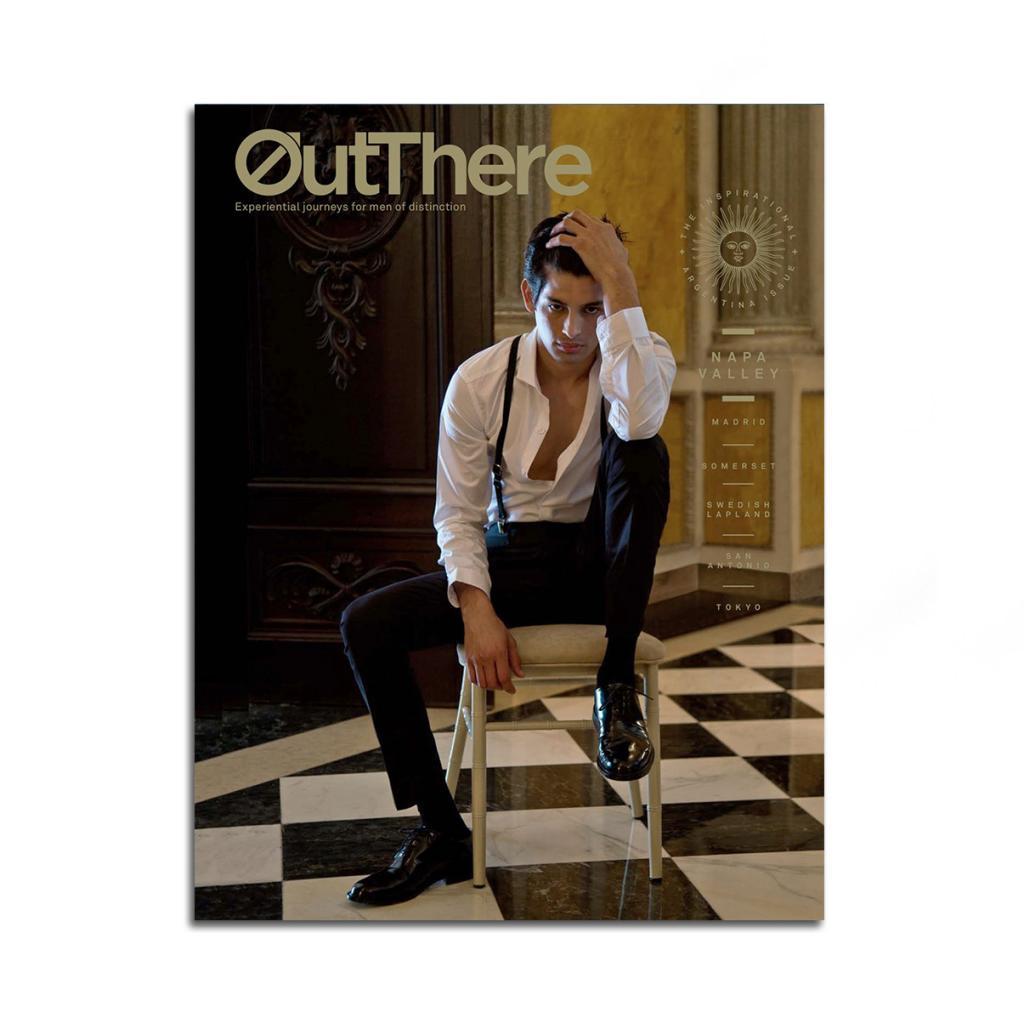 Step one – the horse. He is nice enough, a 'made pony', which is one that is super experienced and enjoys being saddled. But if you're intimidated by large animals, it's easier said than done. I mount my horse with full marks for conviction but zero for grace. Like all such hands-on experiences in Argentina, no one really wraps you in cotton wool – "Here is the horse, now get on, quickly!" – liberating in one way, but also terrifying in another.
Step two – moving. Going forward is easy enough. The pony wants to do that, naturally. But doing a 'check and turn' – to slow the horse down and turn safely takes much skill. Mine obeys every tug of his reins but keeping balanced while practising is harder than you'd think.
Step three – all of the above, with one hand holding onto a stick. With both my hands now redrawn from gripping tightly onto the reins, I'm reluctant to let one go.
Step four – combining steps two and three above to approach the ball for a swing. It's incredible how many times I miss – frustrating, actually. I improve as the day goes on, but with each step confidently forward, I'm aware that I'm doing something else wrongly. I mustered all the hand-eye-body coordination I had, tapping the ball some 30 centimetres or so – a cheer erupts from my coaches. I dismount with a newfound level of respect for professional polo players. This is no easy thing to master. It's a game of immense skill, combining so many disciplines and perfecting them all.
A glass of champagne is served on the terrace of the old house. This is more like it, I'm clearly more of a spectator than a player – which suits me fine.
To learn more about the Estancia Villa Maria, visit www.estanciavillamaria.com.
Photography by Pablo de Luca and Danny Gallegos (via Unsplash)