Not far from the hustle and bustle of Buenos Aires, Martin Perry explores an oasis of mindfulness and calm.
Its a clear, warm, spring morning. I'm gliding along the calm waterways in the delta of the Paraná River (also known as the Delta Tigre). The manicured gardens and pretty houses that flank the passing banks could easily be confused with those of Richmond-Upon-Thames back home in England. A stark contrast to the 'villa miseria' (or shanty town) we had driven past on the motorway to get here, this pretty and secluded district of Tigre – the Hamptons of Buenos Aires – is highly prized by the country's elite. I am here as the guest of Claudio Stamato, a successful international lawyer and his partner, Andrés Felipe Durán, psychologist and entrepreneur, the couple who own the little piece of paradise I'm heading to. They have turned an island here in the delta into their weekend getaway – a decision, like much of the resulting creation, the Isla El Descanso – steeped in a deeply held sense of spirituality. One summer, Claudio was swimming in the waters of the delta, when he was overcome with a feeling of contentment, something totally unexpected. At that moment, he knew that this was where he needed to set up home. Weeks later, he had bought an island, some five hectares in size, the vast majority of which was semi-waterlogged and wild. With no experience of land management, it seemed to many as an act of madness. But to Claudio and Andrés, this was a creative and botanical dream come true. Together they worked hard to establish an oasis of calm and the resulting – yet still evolving – creation comprises of three elegant buildings, a swimming pool and most importantly for both of them, a world-class sculpture garden. A wise man once told me that you should strive each day to satisfy three different aspects of yourself if you want to have a good life; your mind, body and soul. Without catering, in equal measure, to each of these, your life will become unbalanced and you will subsequently run into trouble. And it's these three pillars of happiness that Claudio and Andrés have dedicated creating Isla El Descanso to.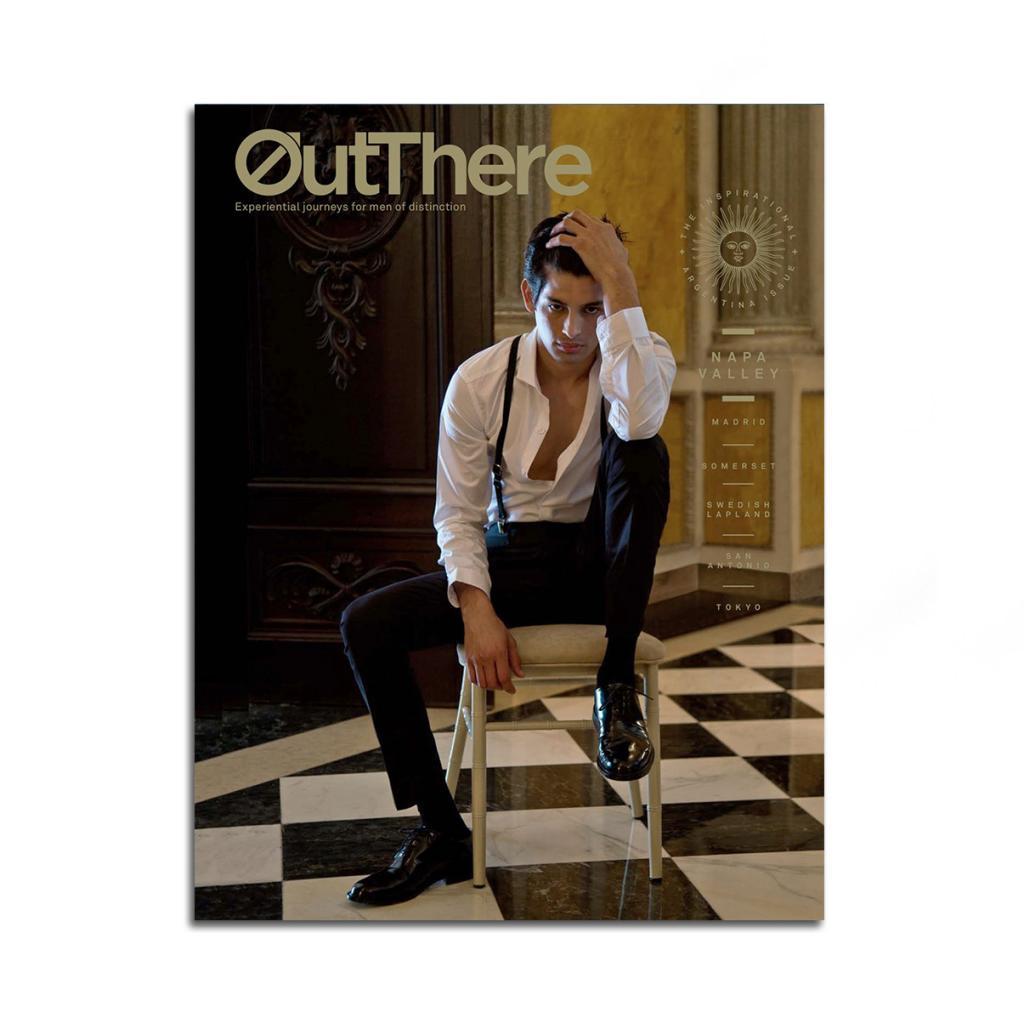 The gardens are designed as a kind of physical manifestation of their philosophy, an ever-changing wonderland for the soul. With metaphorical bridges (of Love, Acceptance and Friendship) to cross and artwork commissioned by renowned Argentine artists like Carlos Gallardo, Alberto Bastón Díaz and Pablo Reinoso, it creates moments of reflection, all intertwined and enhanced with nature – be that the sound of the wind through the leaves of the trees, the scent of blossoms from different flowers at different times of the year, the colour and length of the grasses that surround sculptures; at one moment in time a vibrant red, then later a dusty brown. Water also plays a very important part in the design of the gardens. At just a few feet above the water table, the choice of plants is as much a science as an aesthetic choice. To be able to create an environment that supports such a wide range of flora, the boys and their dedicated team of gardeners have had to employ a number of strategies – from building up the height of the land to choosing water-loving plants like bamboo that thrive in wet conditions. Water also provides a theme for some of the artists who have created work for Isla El Descanso. Symbolic boats pepper the landscape, accentuating the idea of one taking part in journeys – physical ones and of the soul, or at very least, of the imagination; it's down to the visitor to decide just which.
Isla El Descanso offers a very unique opportunity for reflection and introspection. For people under any stress, even a few hours wandering around the gardens charges one's batteries. It is no surprise when I learn that high achievers like Madonna and Will Smith have found their way here in recent years.
In my own chilled-out state, it's with little concern that I learn my departure is to be delayed by an hour while the boat fetches the Argentine Minister of Tourism, who has arranged for a private dinner, and no doubt, to do some de-stressing of his own. Instead, I use the time to reflect on the events that have brought me to this special place and count my blessings. By the time the boat arrives, I'm feeling prepared for new challenges that the journey ahead has in store.
To learn more about the Isla El Descanso, visit www.islaeldescanso.com.
Photography by Martin Perry and courtesy of Isla El Descanso
Get out there
Do…
… consider a break from the urban pulse of Buenos Aires to visit the Delta Tigre. The Isla el Descanso was my destination, but the entire delta is magical.
… book your visit to the Isla el Descanso via the website. It'll give you specific instructions on how to get there.
… take the cruise boat back from Tigre to Puerto Madero, it's a beautiful journey.
Don't…
… go to the delta at the weekend. You'll have to contend with throngs of local tourists, plus the island itself is also closed from Friday to Monday as its owners escape there.
… think of it as a quick excursion. Be ready to spend at least half a day on the island.
… bring your pet. Top dog on the island is the owners' gorgeous Yorkie, Mojito.