One of OutThere Creative Director Martin Perry's favourite things about travelling is finding inspiration for his dream home – and strolling around West Hollywood with his camera, he finds the city serves as a real-life mood board.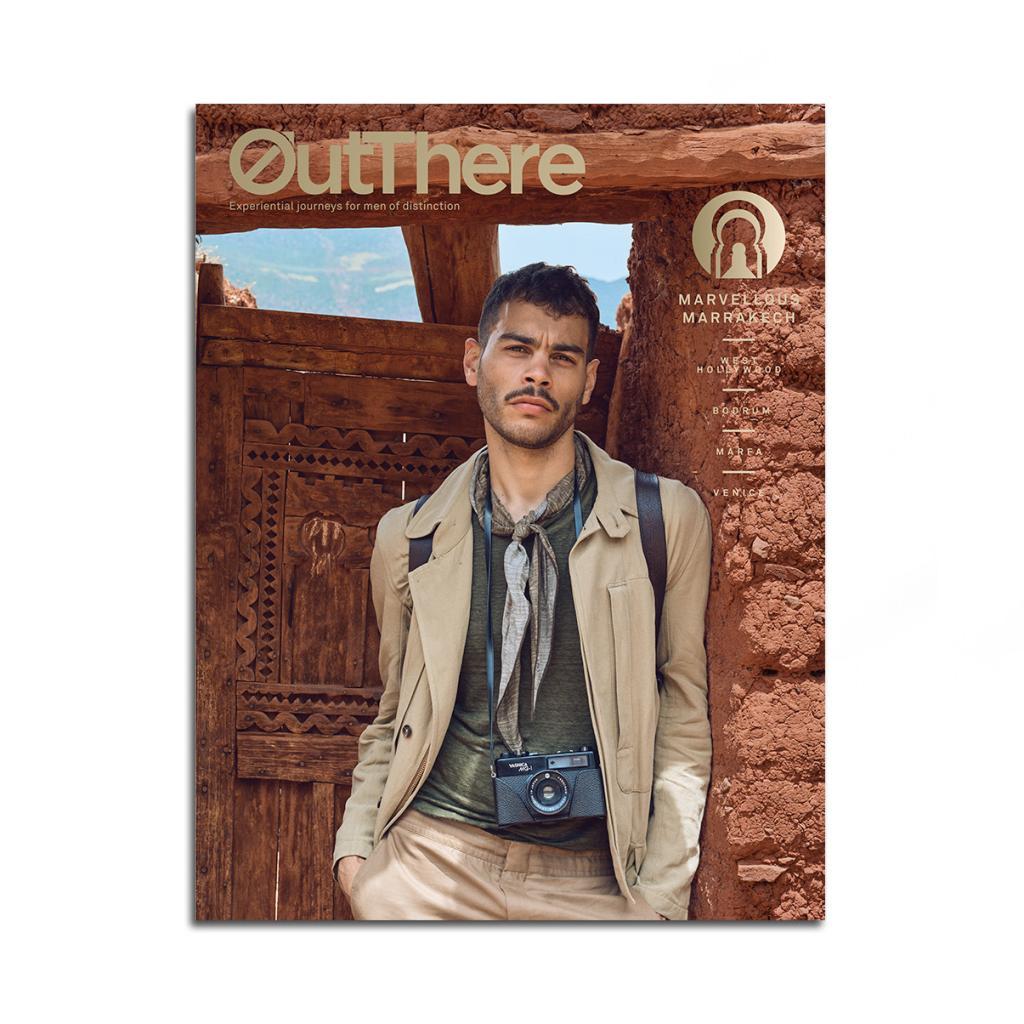 Compact WeHo condenses a large amount of design influences, from European Classicism to Art Deco, but Mid-Century Modernism really is the order of the day. I love the hard, functional lines, softened by the abundance of tropical plants and accented by a typesetter's dream of building numbers. Even public buildings hold their own, the wooden ceiling in the public library and the infinity stairwell of the Pacific Design Center is of particular note.
I was delighted to learn that West Hollywood's progressiveness and willingness to foster alternative lifestyles is as much a part of the city's history as it is its present. In fact, it's an ethos that dates back for almost a century and the Schindler House, tucked away on Kings Road, halfway between Santa Monica Boulevard and Melrose Avenue, is a physical manifestation of a dedication to non-conforming lifestyles.
Built in 1922, this Early American Modernist masterpiece was the vision of architect Rudolph Schindler, who worked to fulfill the Revisionist ideals of his wife Pauline. The house was conceived as an experiment in both form and function, constructed using modern materials with clean lines and an open-plan design to facilitate communal living with another couple. There were four rooms, one for each person to 'express his or her individuality' in. The social experiment had something of an open-door policy that made the house a magnet for free-thinkers, artists and left-wing intellectuals.
Maurice Browne, a founder of the Chicago Little Theatre, noted in his autobiography that Pauline '…brilliant, warm-hearted, bitter-tongued… was trying to create a salon amid Hollywood's cultural slag-heap'. Fostered by this radical environment, Rudolph Schindler became one of the most cutting-edge architects of the time: the seminal Lovell Beach House, Pueblo Ribera Court and now-demolished Wolfe House on Catalina Island were all designed by him at Kings Road.
Photography by Joshua White and Martin Perry