We'd be the first to excuse you if you go to L.A. and end up staying right at the airport if you're passing through PS at LAX, previously known as The Private Suite.
You've got to be careful with superlatives in travel journalism, but enjoying PS's superb assets on a recent getaway to Beverly Hills, we thought the whole expxerience was rather phenomenal. But let's go back to the start.
As the aircraft's door slowly gave way to what felt like a solid wall of Southern Californian heat, our chauffeur already awaited us. We were swiftly picked up right from the plane, much to the amazement of our fellow passengers (including One Tree Hill's Sophia Bush) in a white BMW limousine with a driver whose elegant suit, dark sunglasses and headset only added to our mystique. Chaperoned across the airfield head of state-style, we arrived in PS's immigration room, a world and a half away from the chaos of LAX' regular arrivals terminal. There wasn't another soul in sight, other than immigration staff who put on that brilliant kind of Hollywood smile of dentist dreams – welcome to Los Angeles.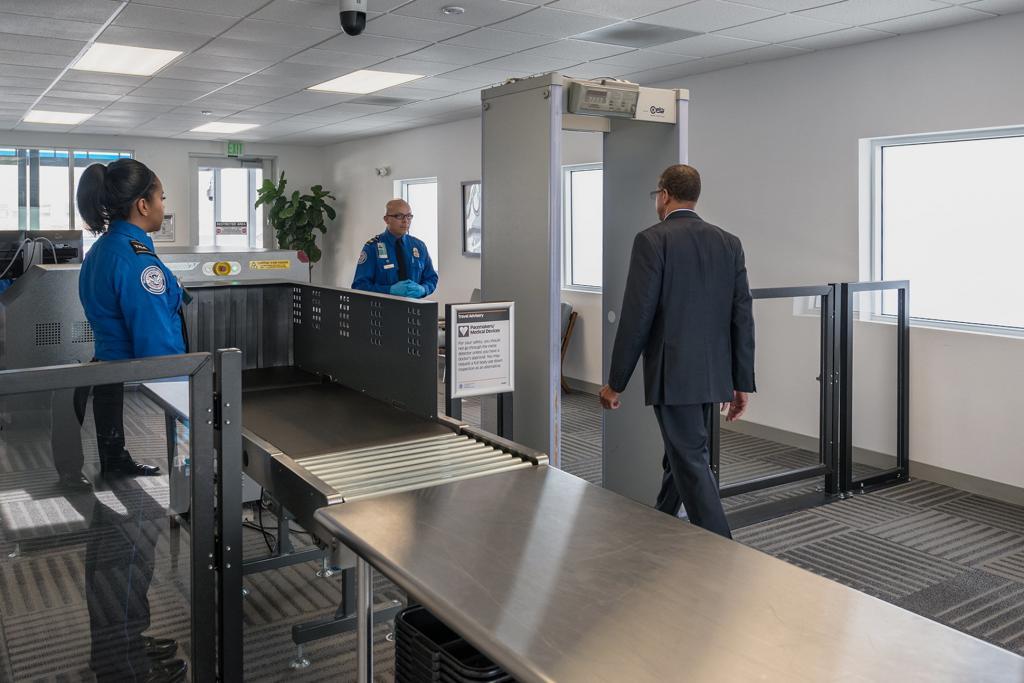 Much like the A-listers who use the service to get their red carpet glam done in their arrival suite before leaving the airport, we quickly retreated to ours. We'd pre-ordered several courses, prepared by the on-site chef: from an antioxidant-rich salad to a grilled veggie sandwich; the menu read like a Whole Foods greatest hits compilation and so did the contents of our fridge, fully stocked with organic kombucha, flavoured almond milk and several bottles of Veuve Clicquot.
The whole experience was so enjoyable, we'd almost been looking forward to leaving again the following week, and when the time came, we happily checked out of the Beverly Wilshire, A Four Seasons Hotel, and jumped in the back of an Escalade headed for the inconspicuous entrance of PS's walled premises, whose gate only swung open upon authorization by a designated guard (could this be the only place in town paparazzi can't buy their way into?).
We were greeted by an assistant who quickly reached for our suitcase, which we never saw again until it skidded towards us on a baggage conveyer belt back in Heathrow the following day. As we handed our passport to staff and were led down a bright corridor towards the comfort of our departure suite, we nearly burst with curiosity about who might be waiting for their flight in the next-door suite. And really, it's a justifiable sentiment, as not a day of our stay in Beverly Hills went by without someone mentioning 'that amazing celebrity terminal at LAX'.
Lazing away a relaxed two hours with kale crisps, activated pistachios, a glass of Chardonnay and a complimentary thirty-minute neck and shoulder massage, we eventually flicked through channels on our suite's enormous TV only to witness a Kardashian depart for Finland through the very suite we sat in.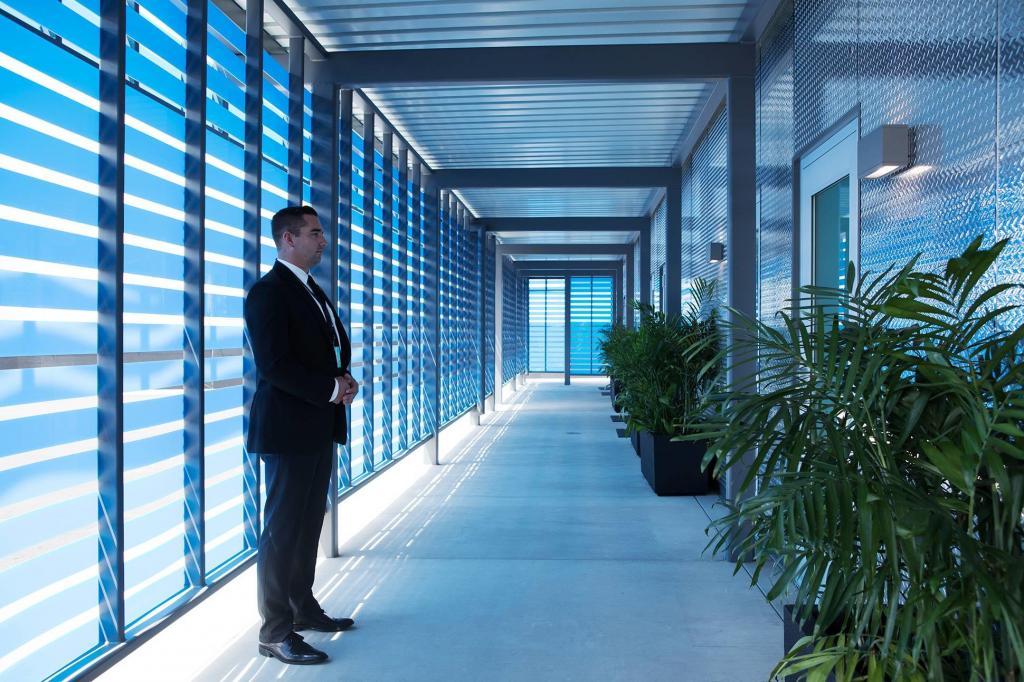 To all intents and purposes, this seemed a fitting farewell to LA; and we even tried our best to get our chauffeur to cough up a juicy secret, knowing well that PS pride themselves on the utmost level of confidentiality. We did eventually learn a few titbits about Los Angeles' highest-flyers, but not before we were sworn to secrecy.
Did we think PS was a perfect experience? Well, no. While the food was lovely, we'd argue it could've been more inspired taking into account just how extraordinary everything else was. We also would've welcomed our own personal shower, rather than having access to a communal one. Not that we were all too bothered, though. We were far too busy exploring all the other, fabulous amenities and conveniences on offer; be it our suite's Insta-friendly candy dispenser or the miniature golf course in the children's outdoor playground area, where we sipped on a final glass of bubbly, soaking up the SoCal sun one last time before it was back to London. We took off the exact same way we touched down a week prior: in a state of absolute privacy – and pure bliss.
Steffen's journey to Beverly Hills was courtesy of the Beverly Hills Conference & Visitors Bureau. Visit www.lovebeverlyhills.com for more.
Photography courtesy of PS at LAX
PS at LAX