Zach Cahill makes his way to the Californian desert town of Palm Springs, which he comes to think of as a counterpoint to the rest of the country.
Palm Springs is the soothing, sun-drenched Yin to Vegas' hedonistic Yang. I learnt that while it has only relatively recently become a global tourist destination; the city's restorative powers can be traced back by over a century. It was in the early 1900s that this city, nestled in the shade of glorious Mount San Jacinto, first garnered popularity as a health resort. It still draws illustrious visitors with its dry heat, micro-climate and hot springs, or Agua Caliente – also the namesake of a local Cahuilla Indian tribe (Indian, not Native American, is the preferred term) that pretty much own the place. If you think of Palm Springs as a chessboard, every other square, including the castles, knights and rooks are owned by the tribe and leased to residents. Considering every other square is also occupied by a sexy piece of modernist architecture, you can see why this tribe is among the richest in the country.
For people like me (I possess a sense of direction akin to a broken shopping trolley) Palm Springs is perfect. It's basically two main streets, long and straight. This idiot-proof geometric town planning is truly one of the two things Americans get absolutely right (the other being breakfast.) As I wander through the uptown design district I realise I know exactly where I am in relation to my hotel, I know where the nearest place with a happy hour is, and I can walk two minutes and get the greatest burrito I've ever had. I almost feel like a local after three days here. All of this in a fresh-aired, almost unreal, landscape and setting – I feel happy and deeply content, a world away from my hangover. And knowing Marilyn, Elvis and Frank are looking down on me, I genuinely feel at home.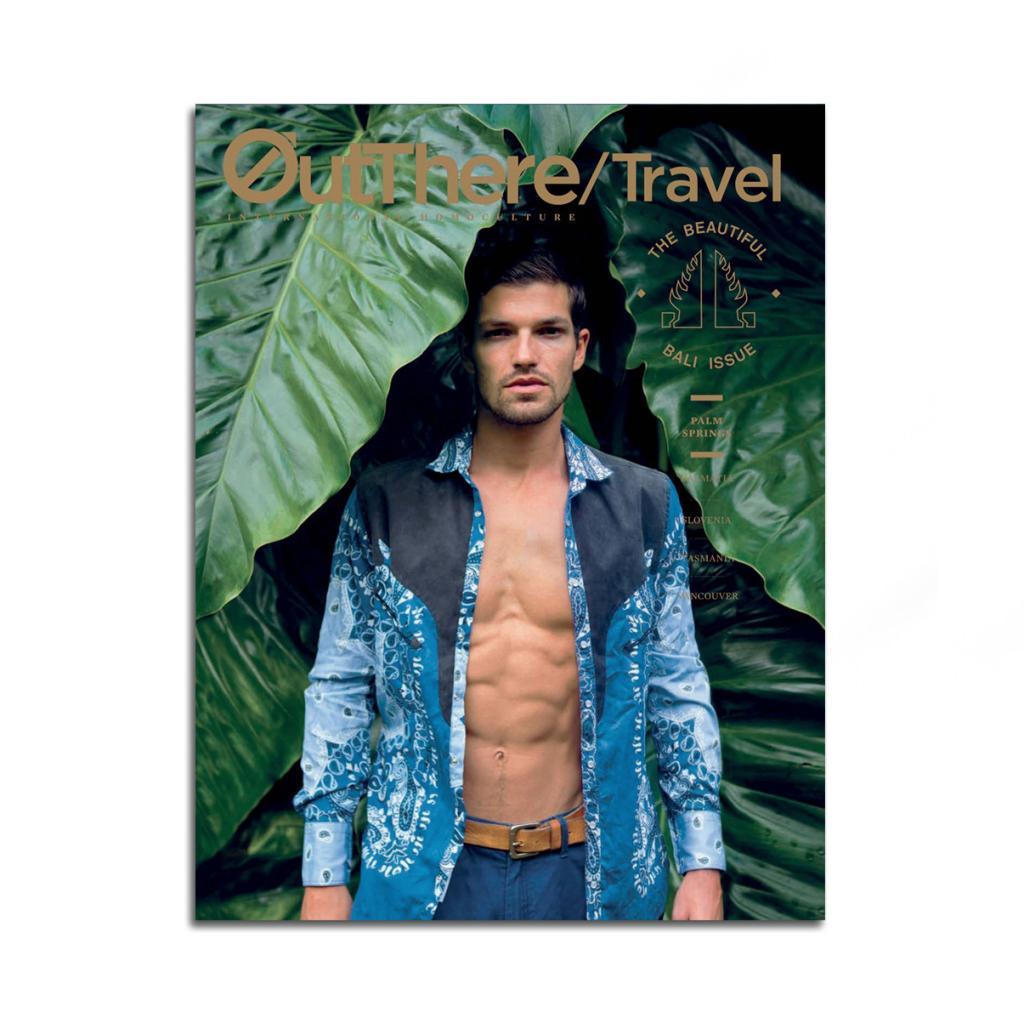 Whilst understated, Palm Springs is dripping in money and sass. During the early days of Hollywood (1920s-60s), studios essentially owned their stars. Their rules dictated that, while under contract, actors could never be more than two hours from Tinsel town. Palm Springs is almost exactly two hours from Hollywood and thus began the town's longstanding association with the entertainment industry, and as a playground for the rich and famous. It was literally the furthest away they could get. Because of this notoriety, more and more cash has trickled into Palm Springs over the decades, gentrifying the region from top to bottom. And with new money, came new buildings and new architecture – or to be more precise, a new wave of architecture known as 'Desert Modern'.
This architectural movement has created a recognisable silhouette in this city in the desert. I'm told that this is the biggest thing to have happened to West Coast American architecture – and tens of thousands of architectural fans flock to the city for it. It's no coincidence that my trip coincides with Modernism Week, one of the biggest events in the city's calendar.
My introduction to Modernism (and it's very much an introduction, at this point in the trip I wouldn't know a 'Beau Soleil' if one fell on me) begins with 'Best of the Best Tours'. I'm the youngest person in the group, and there are many fine examples of the standard Palm Springs old man uniform – khaki shorts hiked up above the navel, long socks and baseball caps. For a moment it seems to confirm the outdated stereotype of Palm Springs as a sort of gayer Florida (if that's even possible). But, in fact, this stereotype is no longer true. With a slew of ultra-trendy hotels – including The Viceroy, The Saguaro and The Ace – the demographic is much more diverse, young, bearded and tattooed than you could possibly imagine.