Tack-sharp, politicised, fiercely independent and utterly OutThere, publican and brewer Jade Flavell has with her Adelaide neighbourhood pub The Wheatsheaf Hotel created a vibrant, stylish and uniquely inclusive community space. The secret of her success? 'No pokies, no dickheads'.
"Pubs are where everything happens," says Jade Flavell, brewer and owner of The Wheatsheaf Hotel in the hipsterish Adelaide suburb Thebarton. "You meet up, you break up, you commiserate, you celebrate. In Australia traditionally pubs were often enlisted for other duties too – as courtrooms, schoolrooms or, if your cellar was cool enough, a morgue. A good pub is the centrepiece of a community. And I love how democratic they can be, with suited government ministers rubbing shoulders with tradies in high-vis, students, nurses, musicians. People mix in pubs who wouldn't anywhere else."
A life behind bars didn't always look to be Jade's destiny. Growing up in the leafy Adelaide Hills with hippy parents, she attended a progressive alternative school and had started a law degree at Flinders University when she got her first part-time pub job, at the Director's Hotel. Moving on after a year to the Exeter Hotel, she found she enjoyed the work more than her studies, which she abandoned after three years, and over eight years at the Exeter honed a distinctive set of ideas for what makes a great pub.
At the Exeter, Jade also befriended like-minded colleagues Emily Trott and Liz O'Dea, and in 2003 the three women bought The Wheatsheaf Hotel, a large, badly run-down corner pub with, as far as the banks refusing them a business loan were concerned, a bit of a rough reputation (personal loans, for swiftly invented forthcoming holidays and new cars, filled that gap).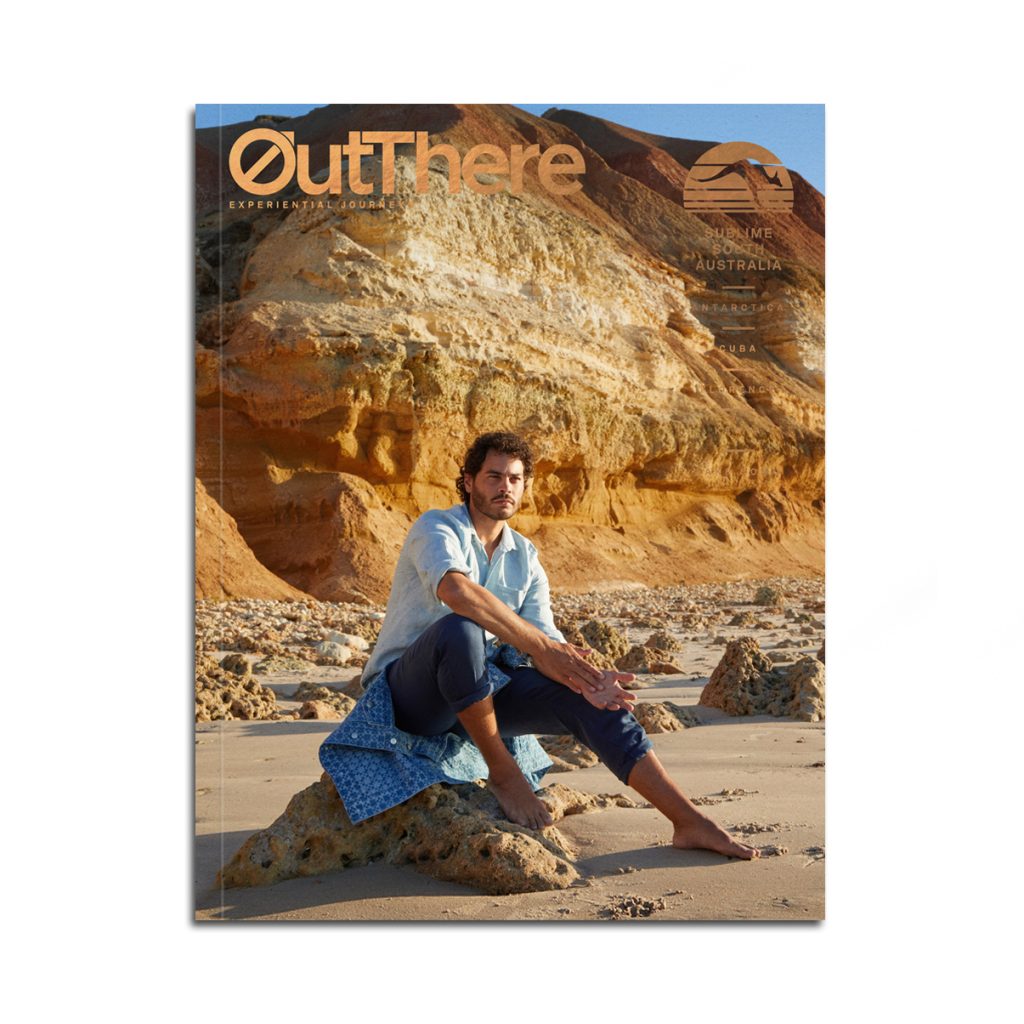 The homely but handsome building has the bones of a classic Australian country pub and, all moving in to renovate it over three months, the friends soon unveiled a subtly artsy rebooted neighbourhood inn that set out from day one to challenge the industry status quo. Out went the mass-produced ubiquitous tap beers churned out by breweries Jade witheringly refers to as 'Big Beer' and which spend millions trying to squeeze small producers out of the market. And in, years before the craft-beer phenomenon took off, came hard-to-source ales from the handful of small Australian breweries then operating, plus a selection of esoteric international brews.
It was a pioneering formula that soon saw The Wheaty, as it's affectionately known to its throng of regulars today, spoken of by leading industry figures as the best pub in Australia. No pokies (slot machines) was a cardinal rule, bucking the 'customer-fleecing' trend that had found its noisy, interaction-killing way into 94 per cent of South Australian pubs in the years before The Wheatsheaf opened. Live music, a passion of Jade's, was also part of the pub's DNA from the start, and its stage, in a 120-capacity tin shed in the backyard, has since served as an incubator for countless local and further-flung talents.
"We saw an opportunity to do things a little differently and support the things we thought were important, like community, small, high-quality independent producers of beer and whisky, and live music. Our inspiration was to create the kind of pub we would like to go to."
Also central to the pub's mission was that it should be a truly safe space, especially for women and LGBTQ people, although The Wheaty has never restricted itself with a 'gay pub' label.
"It's a public house, so by definition, anyone is welcome to walk through the door. We don't care who you are or what you look like, as long as you're not a dickhead. We wanted it to be a space where women could come and chill, chat, read a book or whatever, without getting harassed. And for it to be a safe and welcoming space for the queer community and anyone who has a hard time just being themselves, who has to constantly justify their right to exist."
Jade's often asked, 'Is this a lesbian pub?' or 'Is this a gay pub?', usually by men clocking The Wheaty's large representations of women and gay men.
"My response is generally informed by the way the question's asked. Yes, the pub is proudly run by lesbians and we always saw it also as a feminist project, but often I'll think, 'If I say yes, will you leave?'. We try to make this a space where dickheads deselect themselves. And we throw a lot of people out if they can't respect everyone else's right to be who they are and have a relaxed time. I find macho, boorish, heteronormative drinking behaviour repulsive and we don't tolerate it. We don't do shots and we don't do happy hours. The Wheaty is a grown-up space, for thinking and drinking, as we like to call it.
"We saw an opportunity to do things a little differently and support the things we thought were important"
"And especially with this fucking great moral panic currently going on about trans and non-binary people, it's really important to have a space that is safe, as well as to demonstrate to broader society that the sky won't fall just because these people are living as their true selves. As with all the shitty scrutiny that was stirred up by the 2017 plebiscite on same-sex marriage, with gay people required to justify their entitlement to equal human rights, and the kind of shit gay men and lesbians were routinely copping 20 and 30 years ago. It's all shifted to trans and non-binary people now, because they're slightly more marginal. Fucking depressing. So we make a point of letting them know they are welcome, and that if they are getting a hard time from anybody, we will deal with it for them, because it's their space. Queer customers tell us regularly how comfortable they feel here, and that feels awesome."
Jade expanded operations in 2014, founding the Wheaty Brewing Corps (WBC) to realise a long-held dream to brew her own beers on the premises. Her female brewing team immediately proved prolific, launching 44 different beers in WBC's first year. And with the craft-beer scene's explosion by then well underway, the ability to stock almost exclusively her own diverse and lovingly honed brews alongside meticulously curated local wines and niche boutique spirits, 'all sourced from cool people who really care about quality', once again put The Wheaty ahead of the curve. As was neatly underlined when WBC won Champion Small Brewery at the 2017 Craft Beer Awards.
Jade has also nurtured an adventurous line in collabs, working with brewing trailblazers, such as Melbourne's Fixation, Sydney's Wildflower and Bavaria's Weihenstephan, at 983 years old the world's oldest existing brewery. Jade's also collaborated with independent distillers she admires, including Adelaide's Tin Shed Distilling and nearby Fleurieu Distillery. The fruits of these joint projects can often be sampled at one of the regular beer or whisky tastings, which have joined an events roster that today stages live music on four nights of most weeks, as have poetry nights, whose popularity has taken Jade pleasantly by surprise and which she estimates draw around 50 per cent queer performers.
"I love the community continuity pubs stand for," says Jade, who today runs The Wheaty with her partner Maeve. "Some are around hundreds of years, and as a publican you're a guardian, your job is to steer your pub through your tenure, and hope to leave it better than you found it. Nowadays we have 18-year-olds who first came in as babes in arms asking for jobs. That feels very cool.
"Someone once described San Francisco as 49 square miles surrounded by reality. I like to think we're a bit like that, a little parallel universe where everyone can be who they are and do what they want: 500 square metres surrounded by reality."
Photography by Martin Perry