Geography and climate make South Australia the country's breadbasket, but the region has much more to offer than that. The dynamic cross-pollination of diverse world-class produce, alongside traditions born of generations of immigration and progressive food philosophies dazzle the palate.
Outside Cumbia South American tapas restaurant in Adelaide Central Market, a chef is stirring two giant pans of richly aromatic paella, its saffron-coloured rice strewn with crisp fresh green beans. Nearby, flames fly around a wok in the open kitchen of SiSea seafood bar while a waiter pops a champagne cork for a celebrating family. A few steps further on, I'm greeted at her market stall by Barbara Knoll of Barossa Fine Foods, who offers me a sample of traditional mettwurst, a delicious example of her family business's German immigrant roots. The flavour of the sausage mingles with the scent from across the way of a Bolognese recipe passed down through generations of an Italian family at Lucia's restaurant and charcuterie, where swathes of regulars chat while they wait for a table. Convivial vendors spruik (big up) their wares, while everywhere you look there are artfully stacked mounds of fruit and veg, platters of seafood on ice, shelves stacked with fancy pantry staples, deli counters crammed with Insta-ready cakes and pastries…
Established in 1869, Adelaide Central Market is a South Australian foodie mecca and, in broader terms, a trailblazer for the multiculturalism and diversity the state does so well. More than 70 permanent stalls, restaurants and cafés pack its covered 8,000 sq metres/90,000 sq feet, offering a glorious embarrassment of opportunities for locals and visitors to taste, shop and learn about the staggering variety of produce, traditions and innovative fusion trends South Australia's history, geography and climate have conspired to create. And the market is the perfect place to discover how all this bounty has combined with the state's other great culinary strength – the diverse influences born of generations of immigration. Malaysian, French, Middle Eastern, Korean and Portuguese are just some of the cuisines represented here. Over the years they have been warmly welcomed to this state's eclectic table.
The Smelly Cheese Shop is a must for an eye-opening introduction to Australian cheeses – and a testament to the blooming health of South Australia's artisan cheese industry. Something Wild, meanwhile, a part of the market for 20 years, is a funky native foods shop, where you can complement your cheese board with some emu mettwurst, kangaroo fritz and crocodile kebab, topped off with some native fruits and wild harvest chutneys.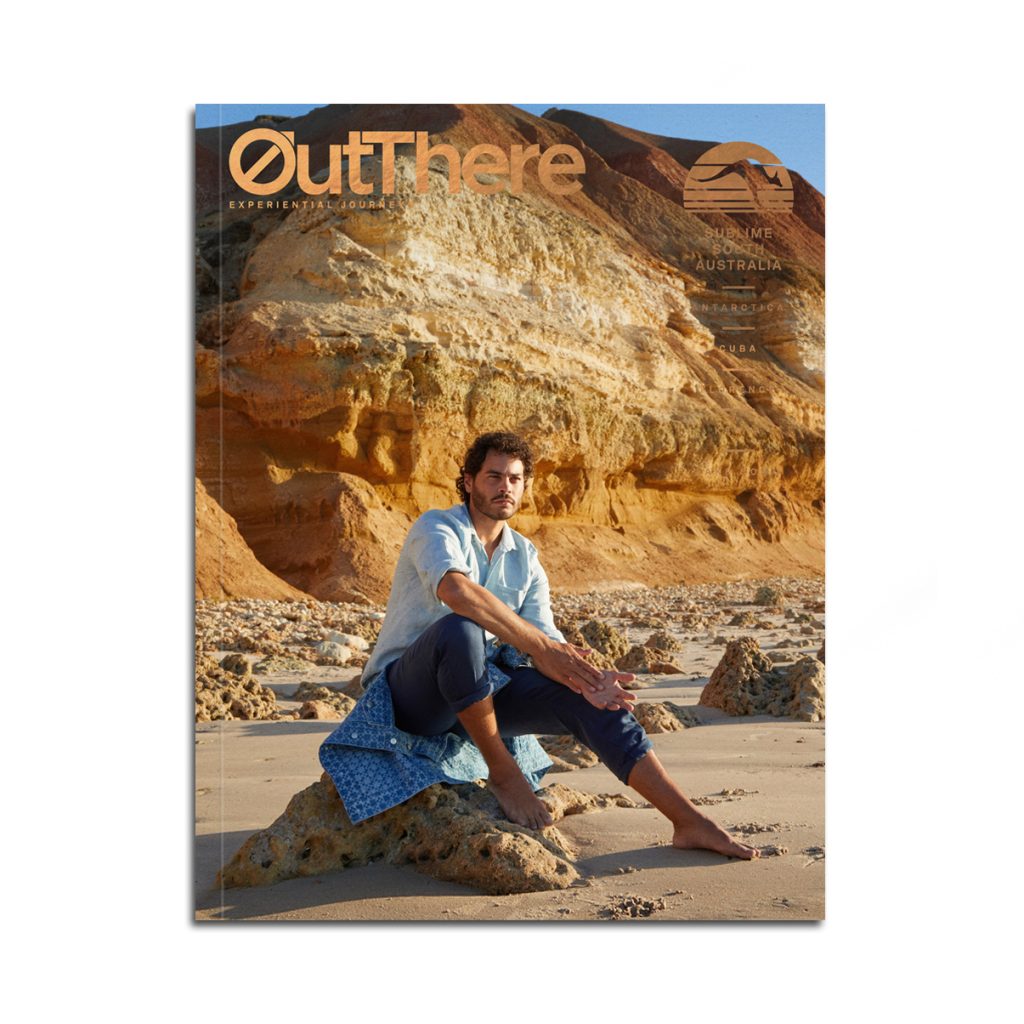 "The market is the backbone of our city and state," explains Alice from Something Wild. "It has been a place for connection and community, livelihoods and, of course, the absolute best of the best South Australia has to offer. We launched our brand here, and the fact that we can offer tastings is one of the main reasons we are still in business. It can be tricky otherwise to tempt people to try such unique native foods as crocodile and kangaroo."
South Australia's food diversity is beautifully served by the phenomenal range of ingredients and produce the state's varied terrain and climate support, from the world-class oysters farmed in Coffin Bay on the Eyre Peninsula, to the award-winning dairy produce on the Fleurieu, and rare honey from Kangaroo Island. This means outstanding produce can be sourced relatively freshly and locally, as can be witnessed at Adelaide Showground Farmers' Market, a short tram ride away.
This place bristles with soil-to-shelf stories, with over 120 stallholders who must prove their wares' provenance before being allowed to trade here, and an abundance of ethically produced meats and dairy products. A trader here, The Dairyman, is my favourite pork producer, making sausages on his idyllic Barossa farm. The fat they ooze pops in the pan as they release aromas of fennel and black pepper. He cooks them at the market for samples – a strategic move, as the smell captures passers-by and has them reaching for their cooler bags. He also makes delicious cream and butter.
As you travel around the state, aspects of its diverse food culture that illuminate each area's particular strengths reveal themselves. The Fleurieu Peninsula, south of Adelaide, is a seaside culinary heaven, where seafood meets farmland, surrounded by undulating vineyards as far as the eye can see.
Pristine turquoise ocean is the backdrop at the Star of Greece restaurant, perched on an almost Amalfi-esque cliff, a fitting resemblance, given chef Michael Collins's Mediterranean-inspired menu, albeit with adventurous Asian twists. Himself a local, Michael knows just about every producer there is to know locally and beyond the regional border, weaving connection to the community's knowledge of which produce is at its best through the menu in a way that's quintessentially South Australian.
'Down south', as we locals like to call the Fleurieu region, another key trend – garden to plate – can be sampled at Karena Armstrong's The Salopian Inn. 'Local, environmental and ethical' is the restaurant's motto and its eclectic dishes are inspired by what is grown in its quarter-acre organic kitchen garden, supplemented with premium meats and seafood sourced as locally as possible. Karena's food is about inclusion, about making sure her staff are happy and have licence to be creative.
"It can be tricky to tempt people to try such unique native foods as crocodile and kangaroo"
"We're about ensuring that a sense of both nature and nurture flows on to your plate," she says.
Such care for every aspect, right down to the soil just a few metres away, rings out of every mouthful here, whether it's chargrilled local squid doused in a hot quince sauce or nostalgic roast chicken with onions and gravy.
A ferry ride away on Kangaroo Island, The Enchanted Fig Tree spotlights another South Australian passion – for simply getting out of the way of the location's star produce. For all the glamour of this enchanting, intimate al fresco space – a group of 'rooms' formed by the boughs and sun-dappled foliage of a 120-year-old tree – and the sophistication of chef Alana Brabin's creations, my most vivid memory is of a fig plucked from above my table and simply drizzled with local Ligurian honey.
Back on the mainland, the picturesque Adelaide Hills have in recent years hothoused trends for boutique production and minimised produce miles with a hipster twist. Winemakers, distillers, farmers and restaurateurs are all interpreting these principles in their own ways, such as Between The Vines winery, the deeply groovy Applewood Distillery, and Topiary, a café whose executive chef, Kane Pollard, forages for ingredients daily.
Creative collabs abound, too, sparking new flavour experiences, and one became the achingly cool Summertown Aristologist, among the hills' most happening restaurants. Between them owning a wine label or three and a farm, its owners realised they were ideally placed to finesse a compelling and delicious soil-to-plate and soil-to-glass experience.
Another emerging locavore trend gaining long-overdue traction is, ironically, the oldest on earth. As a self taught, sustainability-loving cook who has written books and run international food festivals, I have long championed local food, for its freshness, enhanced flavour and positive environmental impacts. So it was a shock when, having lived for years on other continents, I realised on returning to South Australia 11 years ago that my home country had millennia ago 'written the book'.
When I met my partner Damien, an Adnyamathanha man, I began to learn about the huge cultural importance food has for his family, and indeed all First Nations peoples. Language and food go hand in hand, alongside creation stories and caring for Country, a perspective that sharpened my desire to protect native foods and promote their power to improve sustainability – and delight palates.
This journey led Damien and me to create our legacy business Warndu, which both sells First Nations foods and platforms their First Nations growers. Our mission is to (re)introduce today's Australian people to this wealth of amazing flavours – of which our country has some 6,000 new (but old) examples to discover – and the extraordinary value of our land's Traditional Owners' knowledge, not least for health and climate resilience.
It's thrilling to see such traditions begin to make inroads into our mainstream culture and to watch companies such as Something Wild, Australian Native Food Co, Flinders Food Co.w and many more find their feet. Now based on a farm in Clare Valley, where we have land and family to help us grow this movement, we share this driving passion, championing the bounty of our own backyard through the oldest food trend of all – the love of Australia's almost lost, 50,000-year-old superfoods.
Photography by Jessica Clark, Martin Perry, Alice Healy, Andre Castellucci, Josie Withers and courtesy of Warndu and the South Australian Tourism Commission