With increasing numbers of travellers turning to private jet travel for convenience and comfort, the industry is enjoying remarkable growth. But when it comes to deciding just how to fly private in a way that suits your personal needs, the many options of an ever-diversifying industry can be daunting to explore. Here is OutThere's quick guide to getting the best out of private air travel.
It would be fair to say that the prodigious thing three years of restrictions, lockdowns and isolation taught us is that travel is important. No sooner had controls lifted, did we start moving around, exercising liberties that had been clipped for what felt like an eternity. The other thing that happened was that it changed the way we travel – possibly forever. With airlines cutting routes combined with a collective desire to avoid crowds at airports, we turned to private jets: once travellers become accustomed to the experience of travelling privately, there's often no going back for them. With private aviation still remaining higher than at pre-pandemic levels, and access to jets diversifying at accelerating speeds, OutThere investigates just how to fly private in a way that suits your needs.
Semi-charter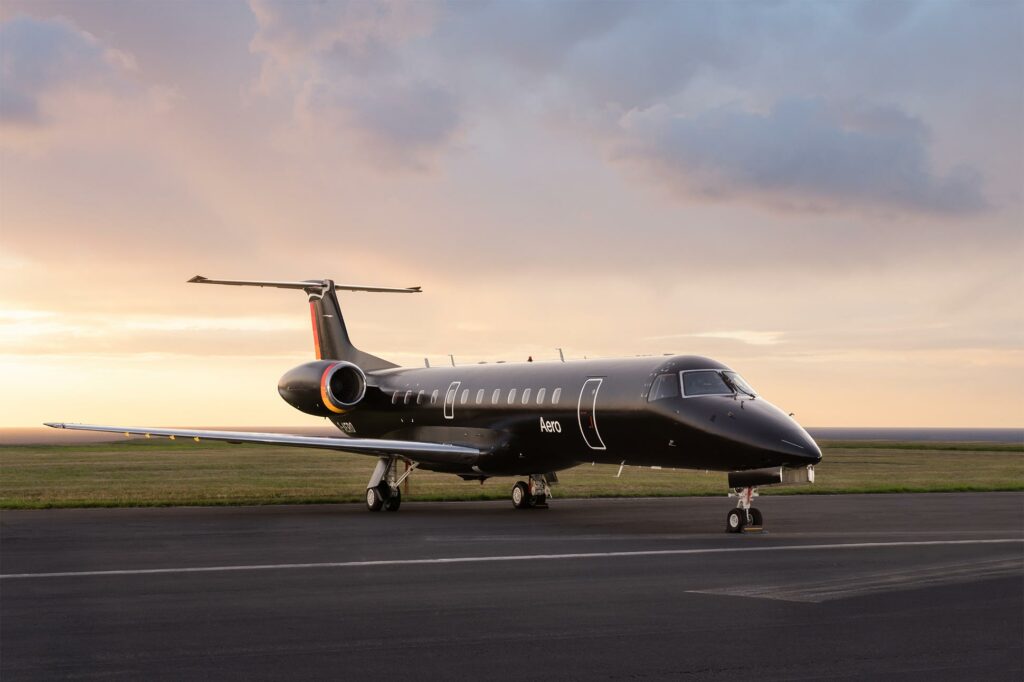 Semi-chartering or jet sharing is the most accessible way to travel privately. Operators such as Aero allow travellers to book a seat on a semi-private jet that is shared with a few other passengers (we tried the experience and we're wowed). With easy online booking and departures from Farnborough Airport in the UK, to destinations across Europe (and another route network in North America), this is a worthy investment that comes in at a lower cost than chartering a jet entirely. Add to the mix access to private lounges and unparalleled concierge service, and the growth in this sector becomes self-explanatory. Whilst transfers may not be included in the cost of the seat, chauffeur services such as Blacklane will fill the gap. Jet sharing works best for short trips from A to B. You are likely to find yourself on a light aircraft, getting you to your destination quicker, with no more than six to eight passengers.
Full charter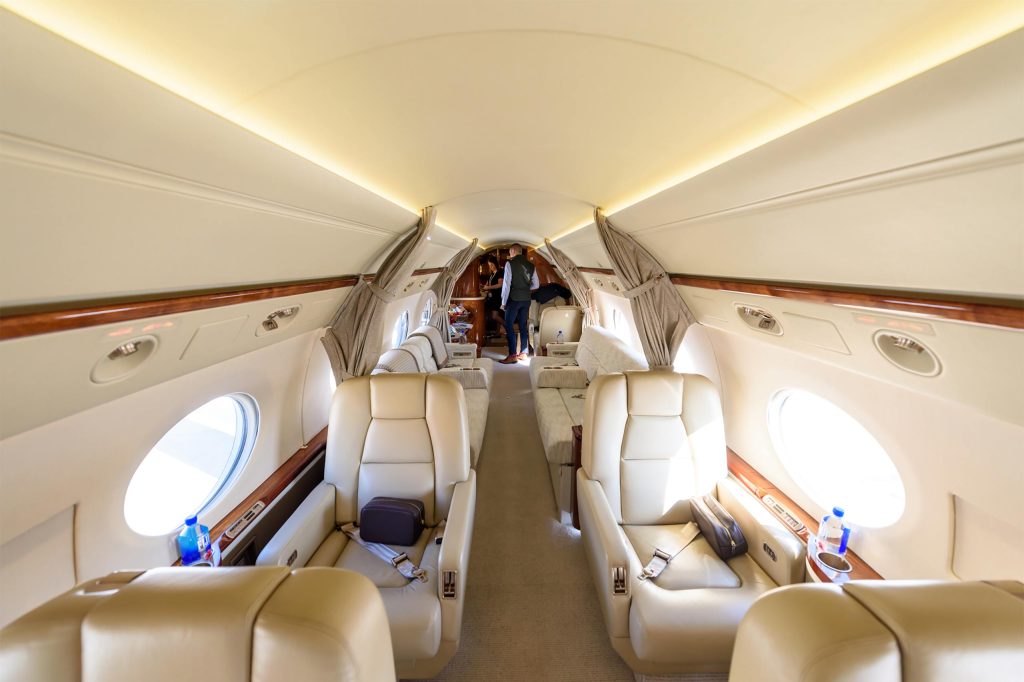 Chartering a jet or a plane entirely for your own use gives you greater flexibility. You may make multiple short stops or a single long-haul journey at your convenience. A full charter means that your itinerary is tailored to your needs in agreement with the pilot, allowing you to control dates, times and destinations. Some private aviation companies have made the process smoother by offering multi-level membership programs or jet cards that allow users to access a fleet of aircraft hand-picked for their highest levels of safety and stability. Whilst this is an attractive and convenient way to charter an aircraft, it's also best to consider your specific needs when chartering your own plane.
Gregg Brunson-Pitts is the founder and CEO of Advanced Aviation Team and advices using a charter broker for what you require: 'I would recommend using a private charter brokerage. Utilising a charter broker like AAT enables us to design a complete experience by focusing on aircraft availability, choice, and competitive pricing, which matches the customer with the aircraft at a cost that meets their needs. Membership-based models, jet cards and fleets typically require an up-front capital commitment or prepaid deposit. We don't have blackout dates and our prices are quoted based on market conditions with the customer's needs taking priority; you only pay for what you want in a private flight experience when you fly'.
Purchase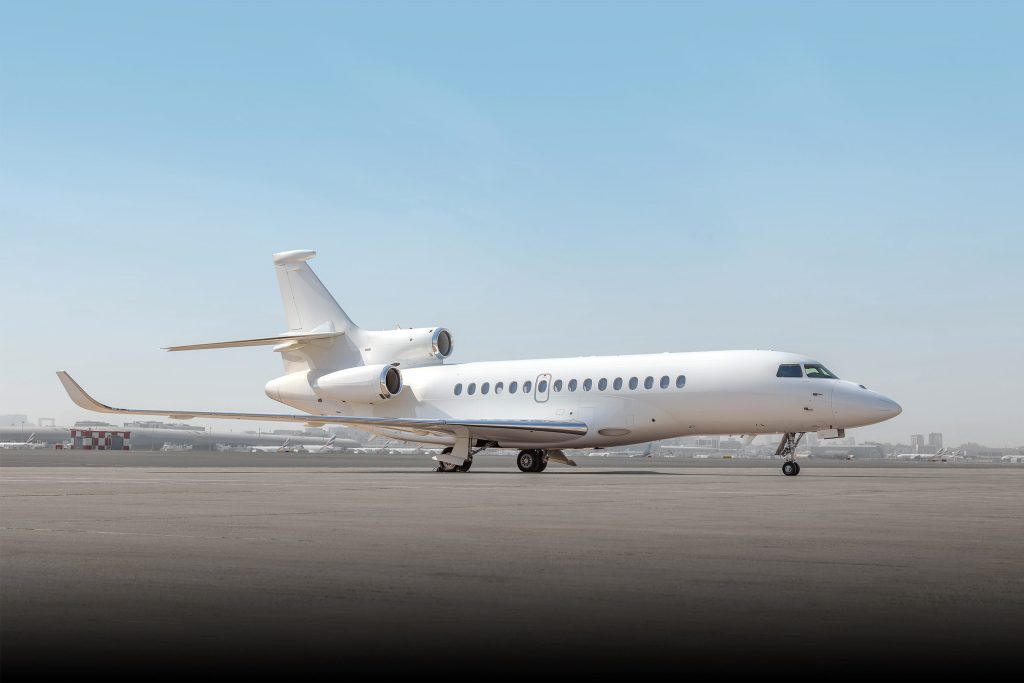 If purchasing a private jet, Jetcraft offers advice to first-time and experienced purchasers. With over 60 years of expertise and a team of 80+ aviation specialists across more than 25 offices, the company advises that in the process of purchasing a private aircraft, you must consider how it will be used, where will it fly and how many people will travel at any time. Jetcraft too suggests working with trusted advisors and representatives who can source aircraft from around the world and have access to inventory before it hits the market to secure the best deals.
Brunson-Pitts agrees: 'Of course, the best type of aircraft is the one suited for each particular trip. However, in the Ultra Long Range category, we utilise a significant amount of Gulfstream G650 aircraft that offer 13-17 passenger seats, a full galley with an oven, microwave, refrigerator, ice maker, and espresso maker – all the capabilities to make a five-star meal on board combined with a 7,000 nm nonstop range. For a smaller and lower price point aircraft, I like the Citation Latitude, which can seat nine passengers, has excellent cabin space in its class, and robust luggage capacity with an exceptional flying range of 2,700 nm; great value for what it offers'. This, to us, sounds like valuable advice for both chartering and purchasing.
Jetcraft also suggests trying before you buy. If you've never flown in a specific model, chartering the type of aircraft you want to buy is a great way to test its suitability for your needs. The comfort of the seats, noise levels and the size of the cabin should be considered above cosmetic reasons such as the colour of your jet's interior.
Finally, the crew will need to be handpicked for suitability as much as the aircraft itself as they will be present every time you use the aircraft. Whilst other aspects of decision-making may seem arduous, we expect that picking a crew will be a far more enjoyable part of the process.
www.aero.com | www.advancedaviationteam.com | www.jetcraft.com
Photography courtesy of Aero, Jetcraft and Advanced Aviation Team