Looking to get away with your extended (or chosen) family? VistaJet, the global private aviation brand with a fleet of 80+ iconic red and silver business jets, has teamed up with the world's top tour operators and getaways to offer door-to-door private escapes and ultra-exclusive experiences – from Mongolia to Mozambique – via its 'Private World' programme.
If it's good enough for Beyoncé and the Clooneys, it's good enough for us. That goes for most things in life, and it certainly goes for VistaJet. Though while the majority of the company's high-flying clientele use VistaJet's 'subscription fleet' to simply get from A to B in style, we're even more intrigued by the membership-based brand's efforts to put together fully-fledged, experiential holidays in the world's most remote and sought-after destinations. Not that we're surprised to see VistaJet diversify their offering: recent figures lay bare a notable increase in demand for their services, even when compared to pre-pandemic levels. And with privacy and seclusion becoming evermore significant in the past two years, that's not in spite of Covid-19, but because of it.
There are also current trends towards larger groups and budget-bursting trans-generational travel that go some way in explaining the company's latest acquisition of seven Bombardier Global 7500 jets – the largest, fastest and longest-range aircraft in business aviation, the 7500 is guaranteed to turn heads (ours included) from Farnborough to Teterboro. In conversation with OutThere, VistaJet EVP of Marketing and Innovation Matteo Atti explains: 'Customer habits have changed over the past two years and we have adapted our product. The pandemic has shown us that spending time with family and friends is what really matters – clients prefer to travel with more of their friends and extended families'.
So where are VistaJet members headed this year? Well, thanks to the company's collaboration with six of travel's most talked-about players, anything from yachting in Greenland with EYOS Expeditions to recording their own album with GUEST in Jamaica, or supporting conservation efforts and sailing in the Great Bahama Bank with PELORUS (who know a thing or two about pushing boundaries) is on the cards.
There's also the chance to scale the vastness of Mongolia, a journey that caught our eye for all the right reasons. All-encompassing in its ambitions to facilitate an encounter with a lesser-explored country, the Based On A True Story-led trip takes VistaJet members from the Gobi's Khongkoryn Els dunes to the Flaming Cliffs of Bayanzag and the magnificent Lake Khövsgöl. But the experience doesn't simply rely on the beauty of Mongolia's untouched landscapes. Rather, visitors will have the opportunity to meet the famous Tsaatan reindeer herders, join local conservationists on a quest to find the elusive Mongolian snow leopard, and overnight in a traditional ger tent – well, not too traditional: we hear creature comforts will be taken care of!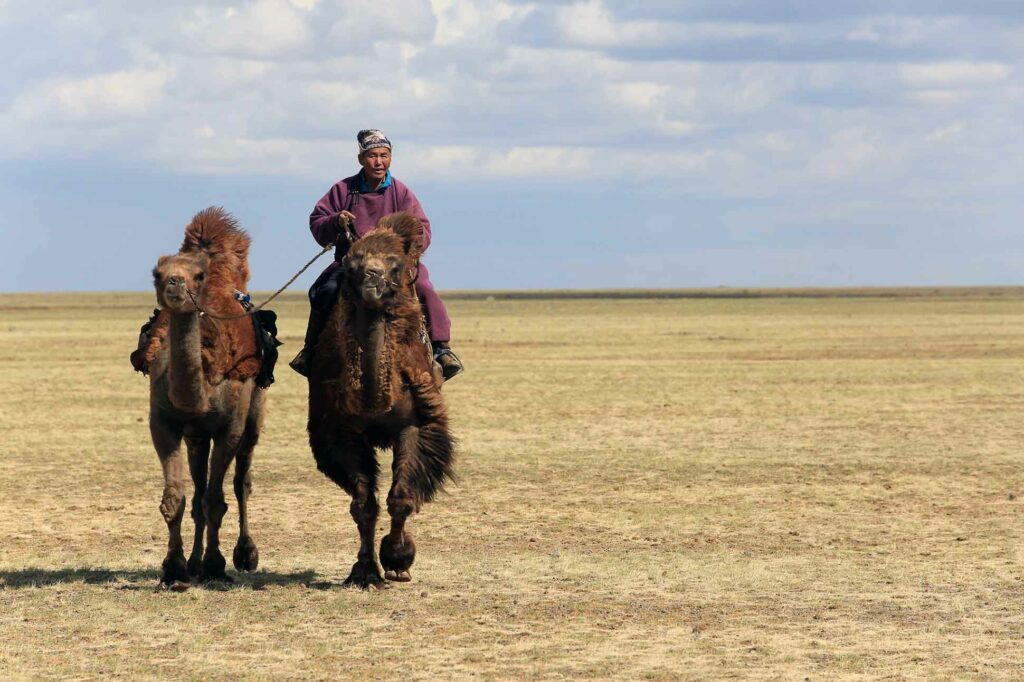 Meanwhile, those looking for an African adventure will find it in the ancient expanse of Namibia, where three Wilderness Safaris camps form the backdrop to a once-in-a-lifetime exploration of this storied land. We're told local scientist Dr Conrad Brain will hold travellers' hands throughout the trip (figuratively speaking, that is… unless, perhaps, in the presence of a disgruntled rhino), which kicks off with a hot air balloon ride over the Sossusvlei Desert from the base of Little Kulala. From here, it's off to the Hoanib Skeleton Coast Camp for a glimpse at the UNESCO-protected coastal area's endemic wildlife before VistaJet members meet the indigenous Himba people living within reach of far-flung Serra Cafema. Crucially, we think Wilderness Safaris makes for the perfect partner in this part of Africa, for their commitment to conservation throughout the pandemic has been remarkable, and when jetting around the world, the idea of giving back wherever possible shouldn't merely come as an afterthought. In that respect, VistaJet appear to have done their homework.
Matteo Atti explains: 'Luxury travellers are looking at ways to travel more sustainably. VistaJet has many initiatives in place to reach our commitment of becoming carbon neutral by 2025. Our market-leading partnership with SkyNRG provides our customers around the globe with access to sustainable aviation fuel, reducing emissions by up to 85%'. In addition to emissions-based initiatives towards greater sustainability, there's also the unique potential of private aviation brands to boost more balanced wealth distribution. While large areas of the travel sector revolve around putting money from one developed country into the pockets of another, limitless travel can unlock new destinations and tremendously enrich the lives of communities that live off the beaten track.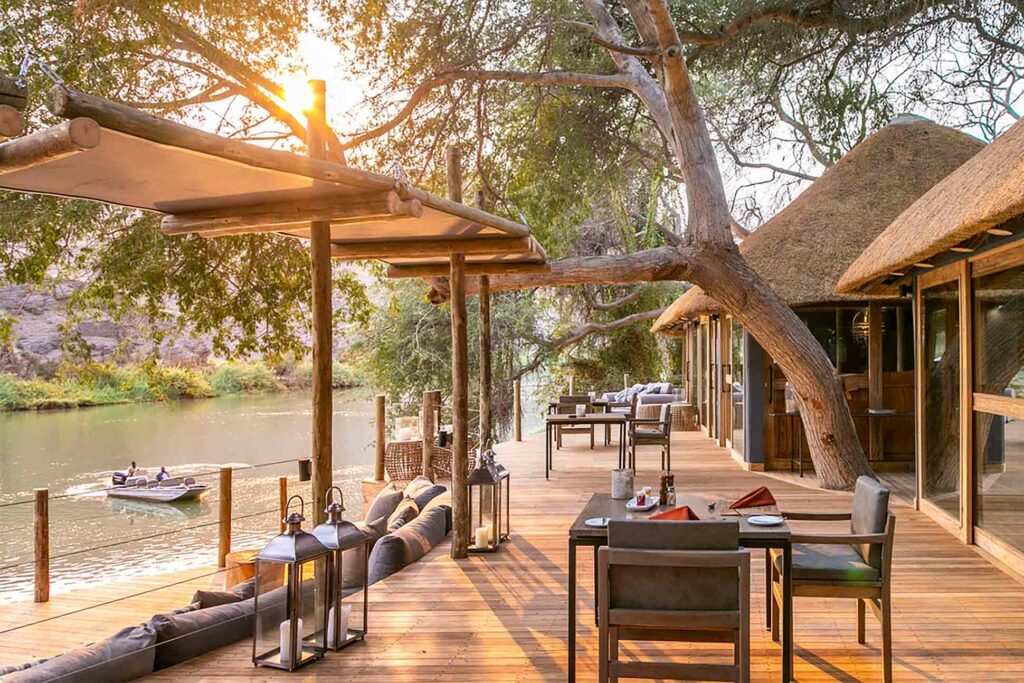 We're just going to assume this is also why Kisawa Sanctuary in Mozambique's escapist Bazaruto archipelago has made the list of VistaJet collaborators: the first-of-its-kind, pioneering Benguerra island getaway has been on every high-flying traveller's lips since opening last year (we'd hate to say we told you so, but…). Constructed using 3D sand-printing technology, the very core of Kisawa and the purpose-built Bazaruto Center for Scientific Studies is, quite literally, all about sustainable materials. What's more, the resort-meets-research-facility is a design heavyweight, with contemporary structures dotting some 300 hectares of Mozambican coast that's been largely left untouched. Guests can look forward to helicopter safaris, sunset sailing and meals by an inland crocodile lake – or perhaps a spa day at the resort's Natural Wellness Centre to recharge the batteries between adventures. Amazingly, Kisawa has made quite the name for itself already, and if we were to take off in a VistaJet tomorrow, this far-flung hideaway might well be where we'd be touching down.
Though whether you're off to Mozambique or the Bahamas, the relationship between private aviation and carefree, tailor-made journeys is at the most symbiotic it's ever been; with travellers looking to make up for lost time and the sector not shying from going the extra mile – often in the true sense of the word – to provide door-to-door luxury stays far from home. There's a real opportunity in this, not simply for the businesses involved, but for VistaJet members looking to avoid both the hassle related to breaking down a journey into separate stages, as well as the potential health risks stemming from travelling commercial. And when the experiential holidays on offer take escapists on a trip not just physically removed from others, but immersive and rewarding in a way you'll only ever find off the beaten track, we're sure they'll take right off.
Photography courtesy of VistaJet, Based On A True Story, Wilderness Safaris and Kisawa Sanctuary
At OutThere, we believe in boundless travel. But we understand that some destinations can pose challenges to travellers that complicate visiting them. We advise all visitors to inform themselves about local legislation and customs, and to work with a trusted travel provider in order to ensure a safe and pleasant holiday.