For an entire generation of classic Hollywood movie stars, Palm Springs was a cheeky weekend getaway. We hole up at one of their favourite hang-outs in the city, where the vibe they created remains as seductive as ever.
It was 1947, America was 'enjoying' a war victory and Hollywood's leading men were home and ready to return to the silver screen to help the country take its mind off it all. It was then that Palm Spring's splendid Villa Royale, just within the two-hour 'return-to-set' radius stipulated by the studios, became a place for movie stars to relax, be seen and canoodle.
They loved it for its Mid-century Modernism, unrivalled hospitality and boutique-resort ambience. It was a place to think, let the creative juices flow, and mingle with the A-list. Of course, that wasn't how they described it at the time – it was all just 'living in the now' to them, heralding a new dawn in American history, not to mention hospitality. Little did they know just how much the iconic South Palm Springs vibe they all created would be so haute right now 80 years on.
It's said that screenplay-writer Irving Shulman came up with the idea for Rebel Without a Cause at Villa Royale, when the muse for his twinky, albeit bad-boy protagonist Jim Stark (immortalised by James Dean) emerged from the hotel's pool.
We're caught up in exactly the same spirit as we watch a handsome guest unwittingly recreate the scene. From behind the hotel's monochrome-tiled and monochrome-curtained pool cabanas, we're doing our best not to be caught gawping.
We are often accused of harping on about hotels that have a sense of place, but it's hard to get more Palm Springs than Villa Royale. This adults-only hotel is set across three and a half stunning acres of private grounds. Its adjoining courtyards with pools and fountains house a number of interconnecting Mission Revival-style villas. Ours was decked out with a statement fireplace, Mid-century Modern furnishings and charming retro design touches, some original to look new, others new to look original.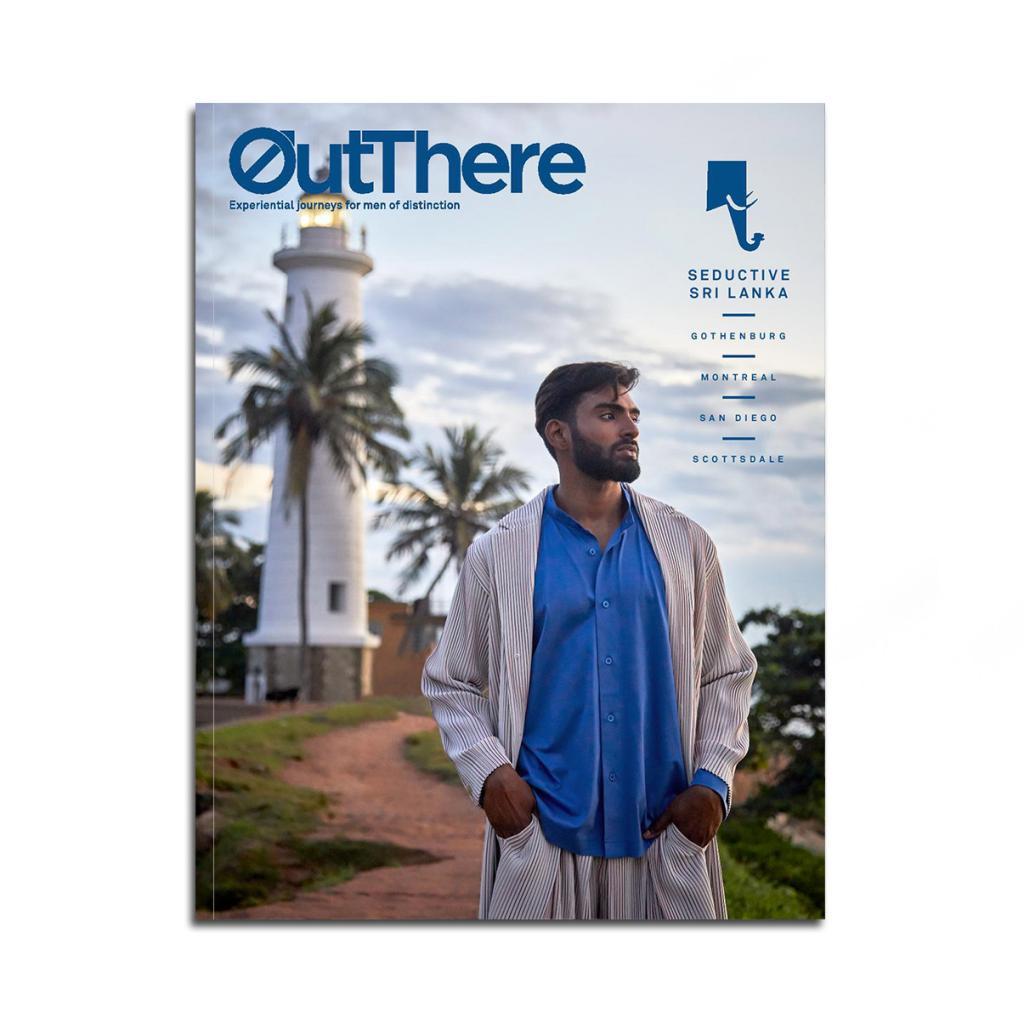 No stone is left unturned here to get guests into the mood. Our villa even smelt of Danish oil at times (someone had no doubt been polishing the lathed-perfect frame of our bright orange sofa) and of zesty vodka martinis at others (our in-suite maxi-bar – a whole tiled kitchenette affair – was, after all, stocked with the appropriate ingredients, along with a vintage shaker and ice-bucket combo to match). We remember our bathroom smelling of Brylcreem and Lifebuoy soap… Perhaps our imaginations were running a little wild by that point or perhaps the hotel's owners had resurrected Hans Laube and his Smell-O-Vision. But you get the picture. Thankfully, our polished-ply-clad bed offered the very latest in slumber-comfort, perfect for some shut-eye after our long roadtrip to get here.
Each of the hotel's 38 villa-bedrooms is unique. If you want to go all out, check into the sprawling two-bed villa, which would be one hell of a property to 'buy-out' for a big group. We toyed with how much fun a 1950s-themed wedding would be and, for anyone looking to book for a party of more than 80, rumour has it that across the street the owners are working on a 1950s apartment complex, the Villa Rosa, which will have eight more one-bedroom suites set around a pool.
Design-wise, the property boasts an eclectic mix of styles and eras, some off-theme perhaps – purists would say Art Deco doesn't belong here, for instance – yet, we thought it all worked together well. Every corner features an Instagram-worthy set-up – from the cactus garden to the gorgeous white Oldsmobile 88 parked outside. This 'suited to social media' concept is exactly what hotel co-owner John Janulis had in mind, having created some of the most hipster bars in Portland.
Art also plays a huge part in the design. There are over 50 specially commissioned paintings and murals, mostly in a street-art style. In our humble opinion, they jar, but others probably see them as a bit of fun.
Architecturally, the property is captivating, not just in the way it looks, but also in the way it creates a sense of privacy. Walled off from the world, with just the city's craggy mountains and lanky palms on view from your deckchair, it's easy to escape from the daily grind. But if you do want to get out and about, the delights of Palm Springs are just a short cycle-ride away on the hotel's fleet of Electra bikes, though you'll have the searing heat to contend with.
If, like us, you don't intend to leave the hotel that much, you get to enjoy three pools, a hot tub, azure-blue sunloungers and poolside banter over cocktails (try an alco-slushie) and light bites. The property's intimate Del Rey bar and restaurant has a speakeasy-style low-light atmosphere, vintage booths and playful Spanish-Med tapas.
We were pleasantly surprised by Villa Royale. It turned out to be a gorgeous little gem, though we have to admit that before staying here, we had imagined it would be like time-travelling to a Palm Springs cliché. We were wrong.
Get OutThere
Learn more about Greater Palm Springs, the captive area that includes nine cities – one of which is, of course, the star attraction and Southern California's most storied resort.
You can easily go on a self-drive tour of the city's best Modernist monuments, but to do the design movement properly, check in for Modernism Week.

Don't fall for the negative press around Coachella. Critics of the spring music festival will always say it isn't what it used to be, but it gets better each year.
Fancy surfing in the desert? Surf's up at the Palm Springs Surf Club – due to open later in the year.
Revive yourself for the winter ahead at September's 'Live Your Wellest' event, when the oasis is transformed into a haven of self-care.
Photography courtesy of Villa Royale