A self-declared NYC nomad, Patrick Duffy talks to OutThere about the city he loves and about his latest venture, a platform allowing users to swap clothes.
Moving to NYC from where I'm from was pretty intense. I felt a bit like a kid in a candy store. At the time, there was an unbridled sense of freedom – at least from my perspective. I loved roaming the streets of the East Village, sitting in coffee shops all day and running down Christopher Street at night, ending up in the Meatpacking District (when its purpose still was to pack meat). The neighbourhood was the backdrop for some spectacular shenanigans, starring some pretty creative characters. I eventually moved into a place that overlooked the infamous J's Hangout, where – over cheap vodka and cigarettes – I sent much of the early hours discussing how I was going to change the world.
For a while, I worked as an aerobics instructor at Gold's Gym uptown. One day a delightfully weathered woman in her 80s ventured into my class thinking it was yoga. She wasn't up to high-impact exercise, but she did describe what makes a New Yorker: you get to say you're a New Yorker when you hit your 10-year mark in the city. So on my 10-year anniversary, I remember taking a step back while at a somewhat illegal nightclub I'd created with good friends and artists Andrew Poneros (Pork) and Chris Martin (Spam). Looking around the desanctified smut club we called Serpentine on the West Side Highway, I saw many of the characters and a new generation of artists I'd met and developed over the years and thought, 'OK, girl, you're a New Yorker now'. Then, we danced in the swimming pool-turned-dancefloor.
I'm currently nomadic. I don't have anywhere permanent in the city. For a while, I was staying with my dear friend in Bushwick. It's cute. I really like it because it's like the NYC I remember when I first arrived – lots of young people and glitter, which I love. Interestingly, they're now driving tour buses into Bushwick and charging people money to see 'where the artists live'. I've currently defected to Bronxville, way up north. Completely the opposite. I adore it. Very residential and I live like a proper lady (at least for now). It's like a postcard, only 20 minutes to Grand Central Terminal by Metro-North Railroad.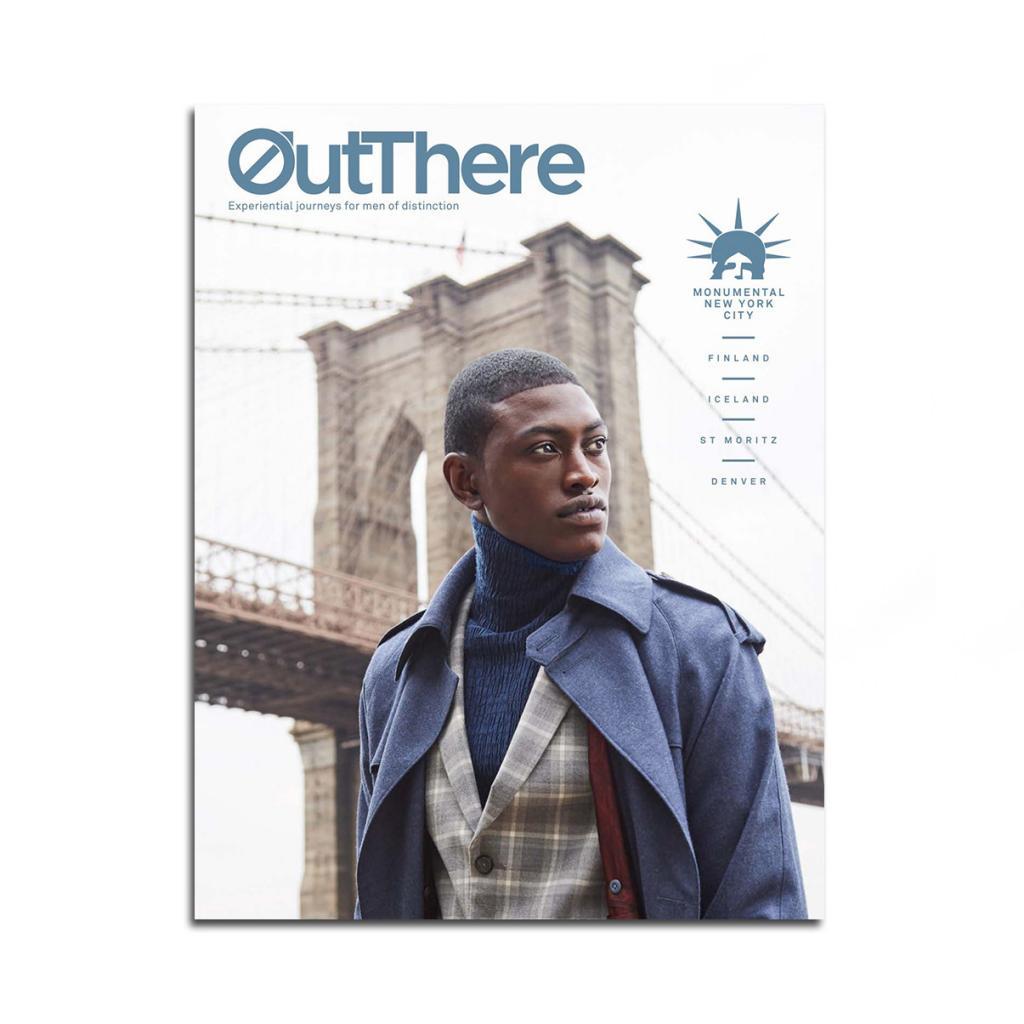 New York is a constant source of inspiration. It draws people from all over the world. It's a mecca of the good, the bad and the ugly. It's tough and it's challenging. Every day I smile and I swear at her. I love her and loathe her in the best way possible. The city inspires me to be a better person every day. I wake up and try to find peace in the chaos. She challenges me, she's relentless at times and soothing at others. In terms of the School of Hard Knocks, I'd definitely say she's Ivy League.
So what am I doing right now? That's always been a tricky question. I've shifted my focus in the past five years. A while back, when I owned a restaurant, I discovered that the fashion industry is extremely destructive. I saw the collapse of the Rana Plaza clothes factories in Bangladesh in 2013 in which more than 1100 people died. I had an aha moment that led me to learn about and deep-dive into the vastness of the problem and create my own solution – clothing swaps. In 2015 we launched Global Fashion Exchange with dreams of making an impact on people, teaching about the perils of the fashion industry, especially textile waste.
Since then, the company has grown and we're now in more than 35 countries. New York was the best place for me to incubate this. Many of my incredible teachers are here, who I met through my work in hospitality and producing events for some of the world's most recognised brands. I'm so grateful to all of them. They took time with me and helped me immensely. I had to get down and dirty and really create change from the ground up. It was a feat in itself. So, oof, momma needs a spa day!
Patrick Duffy
Photography courtesy of Patrick Duffy