The inside track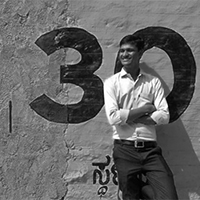 Siraj is the enigmatic manager of the Kishkinda Trust Accommodation Project, Uramma Heritage Homes, Anegundi.
See
The modern and modest Anegundi 'palace' built by a famous New Dehli architect for the descendants of the Hampi kings, on the site of the former royal residence. If they're in, they're usually more than happy to show you around.
Visit
Drop into the Kishkinda Trust's projects, from a weaving house to the cultural library. It's a great way to engage with locals who are part of the project. Spend time in the village and you'll experience the local way of life first hand.

Drink
Don't expect there to be much nightlife or café culture in old Anegundi. But if there's one place to pick up a glorious cup of Chai, or refreshing lemon-soda (the locals like it sweet and salty at the same time), then it is the Hoova Café.