One of the finest destinations in all of Scandinavia, if not the European Union, Stockholm never ceases to amaze us. We've ventured off to Sweden's capital more times than we can count and regular readers will hardly be surprised: few places have gained greater momentum in the last decade.
Since there doesn't seem to be an end to the many ultra-refined places to explore in the city, we always find a cheeky excuse to return. The best pretext of all, of course, is to indulge in Sweden's many delights. After all, diving into cultural splendour is essentially a way of investing in yourself, right? Though don't just take it from us – treat yourself to the below experiences and you'll see what we mean.
Wasa Hamnen, Royal Djurgården
Arriving by boat? Wasa Hamnen is where you want to cast anchor. In a city that's entirely built on islands, it only seems logical for life to take to the waters and this idyllic harbour is a prime example of what happens when urbanites go off-land. With 126 berths available in a private environment, Wasa is perhaps the capital's most intimate accommodation option. Don't expect super yachts here – this isn't Monaco and the Swedes don't like showing off. Instead, they extend a more low-key, experiential kind of luxury: swoon over freshly baked bread delivered to your vessel in the mornings and warm up in an on-site sauna in the evenings (you might need to!). Still, this is a 4-star harbour and we wouldn't think twice about splurging on staying here, not least due to its location off Stockholm's greenest island, Royal Djurgården. Mostly covered in meadows and forests, Djurgården is home to many of the capital's top sights. If you ask us, there's hardly a more convenient base to explore the city from.
www.stockholmlgbt.com/royal-djurgarden
Bibliotekstan
No trip to Sweden is complete without a decent shopping spree and anyway, splurging and retail therapy are – to all intents and purposes – twins. Visitors to the country's first city are spoilt for choice, but as OutThere travellers, we always make time to indulge in the streets of Bibliotekstan, where international fashion houses rub shoulders with Scandinavia's pioneering designers. While we love Danish brand Samsøe & Samsøe's Nordic sensitivity, Stockholm-based Schnayderman's are our go-to for the season's most wanted premium shirts. Yet another Swedish brand, Whyred, is behind the capital's cool signature look, a heavy parka worn over a sharp suit. Slip into Whyred's contemporary, tailored formal wear once and you might never want to go back; not that that was an altogether bad thing if you ask us. Fans of the Bibiotekstan-based Scandi-brand include Oasis, The Hives and Madonna – you could be in worse company.
www.stockholmlgbt.com/biblioteksstan
Gustav III's Museum of Antiquities, Royal Palace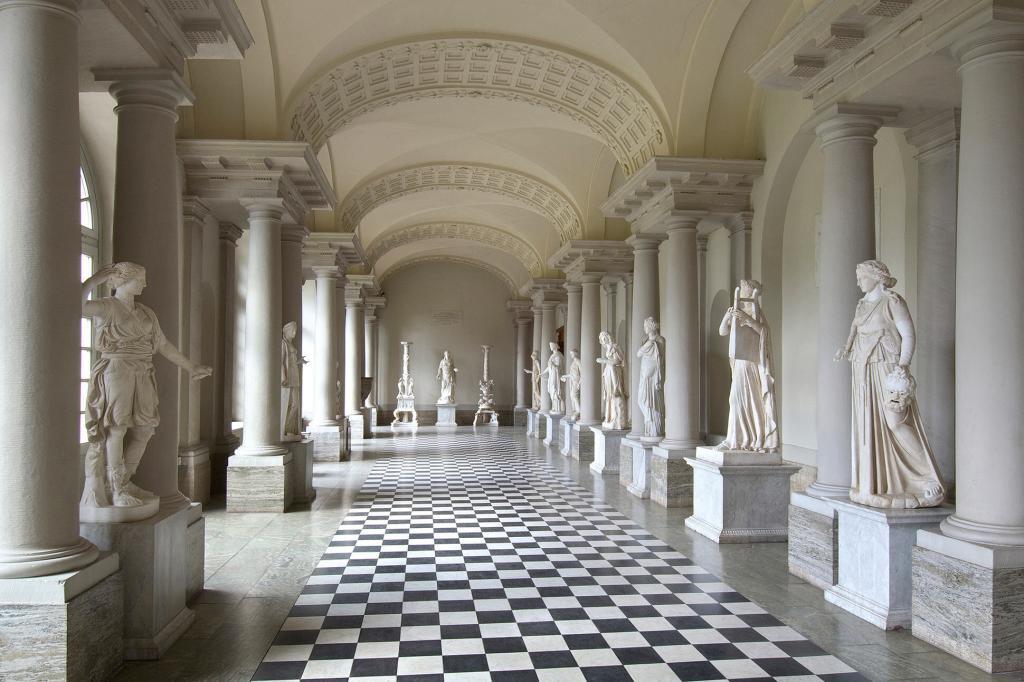 Ask anyone and they will tell you royal families know a thing or two about special treats and pleasures. While we've been to many opulent palaces, few compare to Sweden's 'Kungliga slottet' when it comes to inviting the public to dwell on its grandeur. Encompassing over six hundred rooms and a total of five museums, the ambitiously decorated complex welcomes visitors to its treasury, its dazzling reception chambers and its Hall of State, home to Queen Christina's fabled silver throne. Still, our favourite regal sight is a sculpture collection, assembled in Stockholm by King Gustav III in the late 1700s.  A monarch who excelled at the art of splurging, Gustav had a habit of spending public funds on cultural ventures. And that's quite alright with us: his antiquities gallery displays more than two hundred statues (most of which are Italian) installed in the same way the blue-blooded art lover admired them back in the 18th century. Having been open to the public since 1794, this is one of Europe's oldest museums and a return to the days of royal extravagance.
www.stockholmlgbt.com/royal-palace
Luzette
A pleasant stroll from the Royal Palace, Luzette offers a similarly palatable throwback to past glory, albeit in a more literal sense: the Norrmalm-based brasserie boasts with an upscale menu spoiling Stockholm's it-crowd with classic, long-revered delicacies – we could bathe in the risotto with fennel confit, nut vinaigrette and rocket (though, perhaps this would go against Swedish etiquette). With premises that date back to 1871 and a focus on marble and coffee-coloured furnishings, Luzette feels both intimate and luxurious. Its name is derived from the Spanish 'luz', meaning light, and we have a feeling the overhead ceiling lamps might have something to do with this, endowing the space with its warm and romantic ambiance. Naturally, the goal of dining here is to show yourself (or your other half) some love, so we find the eatery's emotive guise rather fitting. Just remember to bring time when you visit. Indulging at Luzette isn't a thirty-minute affair. In fact, we once spent half an hour browsing the wine menu alone. Some bottles here sell at 6250 kr – but hey, you're worth it.
The Retreat at Hotel Diplomat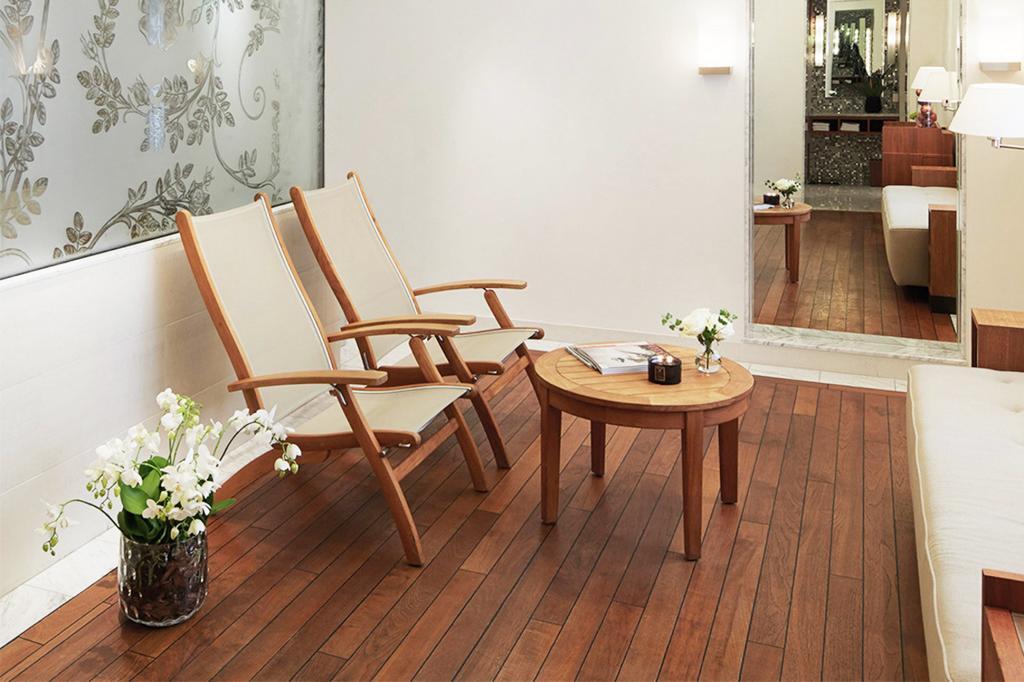 Hotel Diplomat needs no introduction. Housed inside an imposing, former residence palace, Stockholm's original Grand Dame is frequently named the country's best hotel. Needless to say, this speaks volumes. OutThere travellers in search of pleasure arrive here in droves, making the Diplomat a great place to mingle with like-minded souls. Be that as it may, our most recent stay still saw us sneak away to The Retreat, a refined spa area guests have the option of renting out. Splurge on this deluxe experience and you'll be rewarded with your own sauna, a mosaic shower and a chill-out zone equipped with fruits, flowers and exclusive skincare products. Before you ask: yes, we did raid the minibar, but seeing it's full of healthy drinks and snacks, we don't exactly feel guilty about it! If there's more room still to treat yourself to Stockholm's finest (and of course there is), book a massage or pay a visit to the Diplomat's in-house Malin Nyhlin skincare clinic, where a bit of pampering will do wonders if all that luxury is tiring you out – who would blame you, with this many things to splurge on?
www.stockholmlgbt.com/diplomat
*This article is in partnership with www.StockholmLGBT.com.