Stockholm, an ever open-minded city and host to Scandinavia's largest Pride celebrations put on quite a show this year. After all, the city is gearing up to next year's Europride celebrations, to be held in the city in conjunction with Gothenburg, the first time in history that two cities jointly host the landmark LGBTQ event.
Beyond its LGBTQ-welcoming DNA, there are many other things that Stockholm is really proud of, and I hope it inspires you to travel to one of our favourite OutThere cities.
It is heartwarming to see how so many people get involved – from local businesses, to families – the city really comes out in force to support the parade on the final day of a week-long festival with rich cultural programmes, political debates, fringe-events and parties.
2. Community
We got a little teary-eyed during the Parade when the Stockholm Federation of Gay Parents came marching out during Pride, consisting of parents with LGBTQ kids, or parents who happen to be gay themselves. It was quite a moment, with a mammoth crowd cheering them on, showing that Stockholmers of any age and background stand for openness and inclusivity.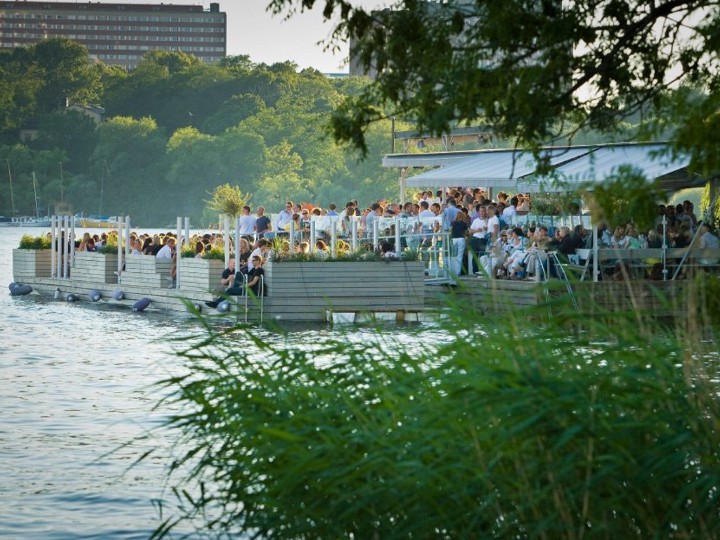 At Mälarpaviljongen, the gorgeous, floating eatery-hotspot on the lake, they bottle and sell summery Rose wine and rainbow bubbly, proceeds of which go to the Regnbågsfonden which they founded. It is a cause that helps LGBTQ people at home and away, in Uganda and Chechnya. To date, the cause has raised over a million Swedish Kronor for LGBTQ causes.
We met Arto, one of the co-owners, an inspiring man. He was one of the original founders of Stockholm's first gay fika place Chokladkoppen in the old town, the first business to hang a rainbow flag in the window at a time when it was still taboo. Today his work continues with all the LGBTQ fundraising events he does at his pontoon-restaurant, not to mention that his staff-base is made out of a number of LGBTQ asylum-seekers who have come to Sweden to escape persecution in their own country.
3. Food
Stockholm is not short of amazing places to eat. We had the pleasure of dining at Tak high above the city on some delicious Japanese-Swedish fusion cuisine. The rooftop bar there is also pretty amazing, with unending views of the city not to mention some great Swedish eye-candy up close!
Another place with a view to kill is the rooftop of the Sodra Teatern where you can look back over the water into the old town. But its best kept secret is the new, vegetarian sharing-plates restaurant the Mosebacke Etablissment which brings a plant-eating dimension to global cuisine in a relaxed and hip atmosphere. As someone who is on a long list of self-proclaimed carnivores, we was pleasantly surprised at the creativity and yumminess of the food here.
International cuisine is in vogue here, we experienced a slice of Italy in Sweden at Orangeriet, a lovely Trattoria on the water. It's a fab place for an upbeat meal and drink at any time of year. It also has its own floating pontoon and roof terrace. Orangeriet is part of a group of fabulous eateries, which has been supporters of the local LGBTQ community for over a decade, so look at the list at the end of the website to see other restaurants in the group.
4. Party scene
Stockholm hasn't got a gay neighbourhood. With homosexuality decriminalised in 1944, there has never really been a need. As a result, the bar scene is pretty integrated and you'll see gay people mingling with their cool, straight friends at a number of cool places across the city.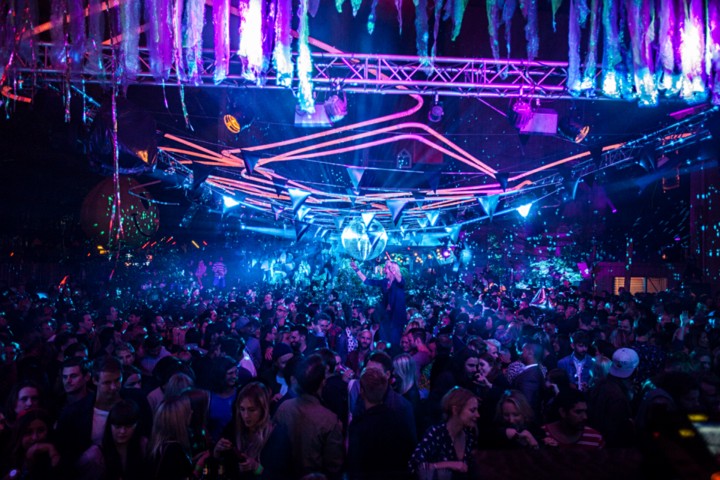 During the summer, one of our favourite hangouts is Trädgården where a beautiful, young, up-for-it crowd rub shoulders and other parts of their anatomy under the stars and a huge flyover. It has to be seen to be believed.
If the Berlin/London/New York-esque queer vibe is your thing, then you should also check out King Kong, a weekly party in the city that ramps up significantly for Pride.
5. Design hotels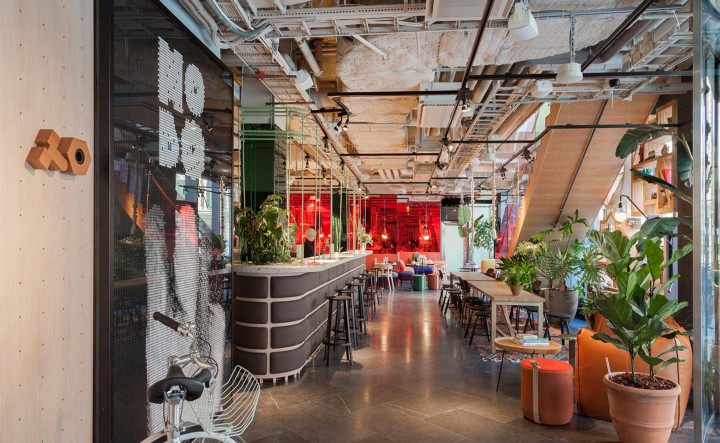 Stockholm isn't short of gorgeous places to rest your head. On this recent trip, we stayed at the super-hipster Hobo, a unique, globally-inspired designer hotel right at the heart of the city.
Next door, the upscale At Six offers a refined, Swedish design feel.
For a run-down of all our favourite Stockholm hotels, visit our Basecamp section.
6. History
Stockholm is steeped in history and this is brought to life really at the centre of the city at the Royal Palace. Placed strategically at Stockholm's heart overlooking the water that is signature to the city, it serves as a constant reminder of Sweden's rich, royal past.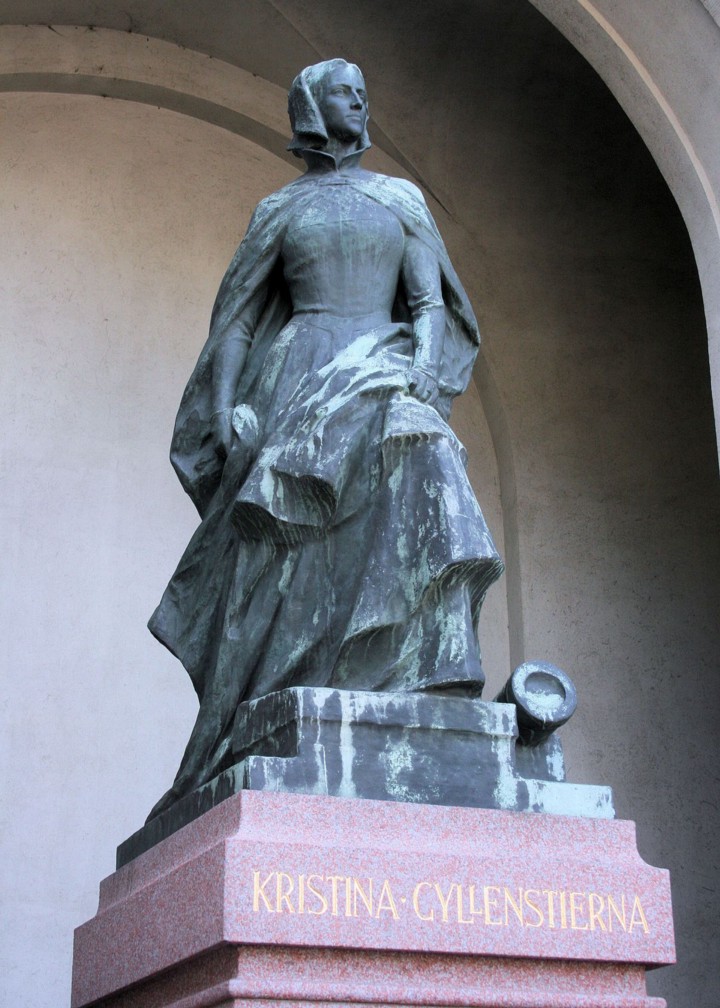 We enjoyed a queer tour of The Royal Armory museum, led by the museum's larger-that-life fashion curator. Put together in readiness for Pride, the tour, called 'More hetero than the king?' shows us some fabulous outfits and weaves in the stories of royals with same-sex inclinations. Outside, there's a statue of Queen Christina, known commonly as Sweden's lesbian monarch. The Pride parade stops briefly by this statue each year and a wreath is laid to celebrate the country's queer past.Queer past takes a different meaning at the Vasa Museum where a vain, (but not gay) king built a warship so grand to show off Sweden's military prowess to the world. Sadly a miscalculation meant it sunk right after it launched, in Stockholm's natural harbour. The 1600s warship was perfectly preserved, intact, by the saltwater. It was raised in the 1980s into this stunning showcase of Sweden's maritime history.
7. Art
Stockholm is a world-class centre to the arts. Our personal favourite is the Fotografiska, an award-winning photography museum, boasting international exhibitions and a top-floor cafe with views that look out over the water into the city.
We also love the museum of modern art, the Moderna Museet, on the quaint island of Skeppsholmen. It also has a stunning cafe with a view.
8. ABBA
Need I say more? Stockholm is home to the Kings and Queens of Swedish pop. Find out all about them at ABBA The Museum
For a little bit of camp, check out Mamma Mia! The Party. Some dinner shows are in English, albeit they are mostly Swedish, so check out the calendar or call ahead to find out which show is right for you.
9. Urban nature
The beauty of Stockholm is personified not just by the fact that it is made out by an archipelago of stunning islands, but if you're willing to hop on a 30minute boat ride or short drive, you can be out in the Swedish archipelago in no time.
We jumped on the ferry to Fjäderholmarna to experience a slice of island living on the verges of the city. A lobster or shrimp salad lunch at Restaurang Rökeriet got me in the mood to walk around this beautiful island. The ferry itself was a spectacular and Instagrammable journey. Find out more and see timetables for the Waxholmsbolaget here.
If you want more, you can take an island-hopping tour of the archipelago with Waxholmen Ferrys or Stromma. Boats leave from the city outside the Grand Hotel.
10. Gamla Stan
Stockholm's motto for LGBTQ travellers is "Where Narrow Streets meet Open Minds". This is brought to life in the city's cobbled Old Town, the place where it all started. Chokladkoppen is a prime example for us gay travellers, but on a different note you'll also find the Nobel Museum right across the square, where open minds meet the best minds in the world.
Gamla Stan is a beautiful walk filled with amazing shops and endless Kodak-moments. You can really get a feel for what it must have been like in its heyday.
For those with a sweet-tooth a stop at the Gamla Stans Polkagriskokeri, is a must. It's a gorgeous little shop that sells old-fashioned candy canes and traditional sweets. There's the workshop, where visitors can watch staff make the candy in the traditional way, stretching sugar mix by hand and rolling into shape. We had the honour of getting involved, lest to say we're not giving up my day job for a career in candy-rolling.
*This article is in partnership with Visit Sweden.