The marvellous, vibrant and sometimes notorious world of art – it's one of the main reasons we travel just about anywhere. Much of it is inspiring, though a lot of it has been seen before. In a world somewhat oversaturated with exhibits of an elite group of historical talent, it's perhaps more stimulating to engage with the oeuvre of lesser-known creative minds every so often – not that we're not total Picasso-philes, but we know the value in finding great artistry outside the realm of big names.
Side-stepping the arguably fantastic art museums of Stockholm, visitors to the city are in for a fresh take on creative expression and live performances at the Swedish capital's less obvious cultural venues. No, they're not the monumental institutions we so eagerly gravitate towards on a city break, but who says great art can't be found here, as well?
The art museums of Royal Djurgården
The vast, leafy island of Djurgården in Stockholm's east is home to just about any sort of entertainment under the sun and last time we visited, we found ourselves in a drop tower, heart in our throats, and stomach somewhere where our heart should have been. Art lovers are best advised to pilot towards Thiel Gallery or Prins Eugens Waldemarsudde instead. The latter, previously the home of Sweden's Prince Eugen, houses the royal's enviable collection of 7,000 artworks and artefacts alongside his very own artistic endeavours: an ensemble of elusive landscapes depicting Stockholm's all-encompassing Lake Mälaren. Meanwhile, stately Thiel Gallery displays what we'd consider some of the most evocative artistic achievements exhibited anywhere in town – and despite a somewhat informal atmosphere and curation (we're a bit snobby on the latter), its collection does feature the occasional Rodin or Toulouse-Lautrec among less notable though equally achieved masters.
The performances at Cirkus
Conveniently located a short walk from Prins Eugens Waldemarsudde, Cirkus complements a day's entertainment with an evening full of culture. There are two stages here, one stands out for what we'd call a secret cinema kind of atmosphere, while the other is as close as you'll get to a traditional arena in Stockholm. Either of the two play host to exclusive soirées, concerts and other types of performances – really, anything goes, other than perhaps Marina Abramović's Rhythm 0. Culture vultures heading to Cirkus in 2020 can look forward to a diverse events calendar: the Queen tribute band Queenie will be playing here in March (we've yet to come across a more convincing Freddie Mercury), Dita von Teese is gearing up to set the stage on fire with her glamorous burlesque that same month, and October will see the poetic lyrics and melodic tunes of Katie Melua descend upon Cirkus' crowd. Consider us sold.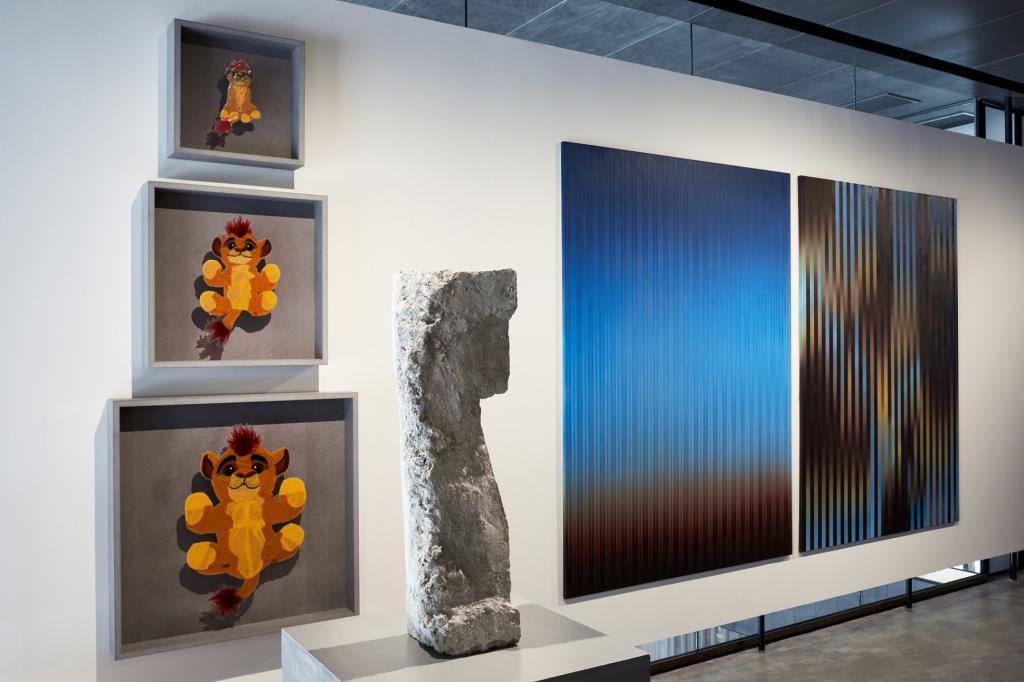 The memorabilia at Bibliotekstan's Restaurang Prinsen
First and foremost, Bibliotekstan is where OutThere travellers head for a heady mix of Sweden's most sought-after, local designers and the international luxury brands we all know and love (we're looking at you, Stella McCartney). But aside from designer stores and upscale perfumeries, this pretty little part of town is also home to a true Stockholm art institution – though you wouldn't have read about it in your guidebook. Prinsen restaurant, which first opened its doors in the late 19th century, has hosted the city's cultural elite since day one, with poet and author Dan Andersson regularly taking dinner here. His admiration for the establishment was so deep, in fact, Prinsen retains a set of Andersson's musings on life as an artist from 1915 to this day. Though if you've only got time for a quick fika, and you can only see one thing, make it the marvellous collection of portrait paintings of Swedish high-society through the ages (ours is still in the making).
The art gallery at AtSix
One could be tempted to argue that hotel AtSix is one big artwork in and of itself: after all, the bold Brutalist structure whose futuristic interior surprises guests with all sorts of design elements, very much hits the zeitgeist. But once past the five-star property's contemporary cool – and the large, elongated head sculpture by Jaume Plensa that graces the lobby – you'll come across what might just be the best-kept secret of Stockholm's inner art circle. The AtSix Gallery, a project in collaboration with Belenius Gallery, hosts four exhibitions a year in a private environment, and the work displayed is as beautiful as it is varied. On a recent visit, we saw ourselves somewhat touched (maybe it was the thought of leaving town the following day?) by the abstract creations of painter Emma Bjurström. You won't need to be staying at AtSix to enjoy the hotel's gallery, though if you do choose to bed down here, let it be known you're in for a treat.
*This article is in partnership with www.StockholmLGBT.com.
Photography at the top by Åke E:son Lindman, courtesy of Prins Eugens Waldemarsudde