There's something about evening strolls down snow-covered alleyways and past corner cafés, ablaze with warm, balmy light, that's just so perfectly romantic. Pair the scene with the faint sound of church bells ringing in the distance and recurring glimpses of a quaint, all-encompassing lake between Neoclassicist urban villas, et voilà, you're in Stockholm during the winter.
We've always thought of the Swedish capital as Scandinavia's most romantic destination, a perfect counterpart for the breezy flirtatiousness of Venice in the summer (it's no surprise, perhaps, that Stockholm is lovingly referred to as 'the Venice of the North'). Should you find yourself in town during the cold season, you'll no doubt be longing for affection in one way or another – though if local temperatures aren't enough to get you and your other half into hugs and cuddles mode, the city's most romantic experiences surely will.
Stroll around Millesgården
A peaceful oasis some twenty minutes from central Stockholm, the former house and gardens of artist duo Carl and Olga Milles have lost nothing of their deeply personal character, influenced by the couple's desire to construct a forever-home to grow old and produce meaningful works in. While the museal spaces are certainly worth your time (a current retrospective on Vivienne Westwood's decades-spanning work has received rave reviews), it's the surrounding grounds that come with a built-in wow factor.
Carl Milles' angel sculptures, installed upon plinths dotting the grounds, only add to the scenery of the lake-side estate – in winter, both the outdoors sculptures as well Millesgården's fragrant fir trees are heavy with the weight of powdery snow. Stroll around the gardens in the early evenings, when the sun paints the Nordic sky in dramatic shades of orange and red, and you're in for a spectacle that's impossible not to fall for.
Indulge and unwind at Hotel Diplomat
Few Stockholm hotels, if any, come with the sort of reputation the infamous Diplomat is blessed with. Once the favourite hangout of the likes of Andy Warhol during his trips to Sweden, the five-star and OutThere-approved address in chic Södermalm is a sanctuary to return to after a day out in the cold. And that's especially true if you've booked their 'Gold Indulgence Package', a boozy welcome featuring a bottle of Philipponnat, chocolate truffles, winter berries and seasonal flowers on your suite.
But why stop there? Reserve a slot in the Diplomat's ultra-private Retreat, an oasis of calm you can have all to yourself and your significant other. Unwind on the luxurious marble Hammam stone, dream away during a couples massage and get steamy in the sauna – well, maybe not too steamy. You know what they say: couples who spa together, stay together.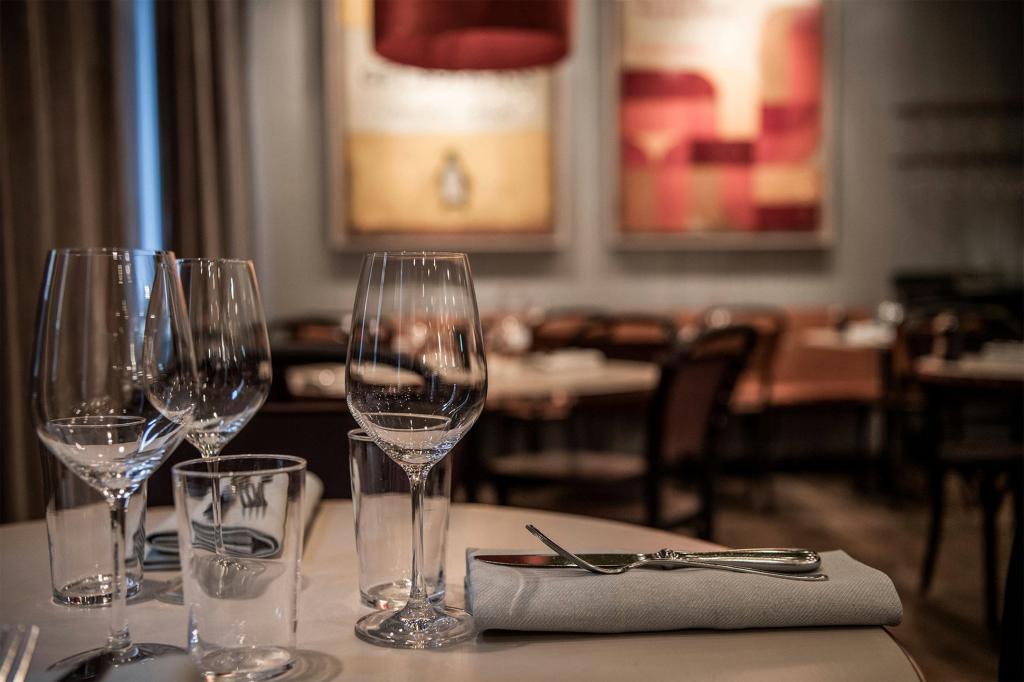 Wine and dine at The Hills
The latest addition to the Open City's gastronomy scene, The Hills sits high atop the island of Södermalm. It's within ideal walking distance of some of Stockholm's most scenic viewpoints and for this reason alone, The Hills deserves to rank among the capital's most romantic restaurants… Just head down to Katarinavägen street for panoramic views of the old town and the vast island of Djurgården, and you'll see what we mean.
Though vistas aside, the brasserie serves up quite the feast in its intimate setting. Our favourite is the socca bread with tomatoes, watercress and traditional pistou sauce from the French Provence. Follow that up with a cardamom-infused apple crumble and a bottle of deep red for dessert. Fine wines, sweet treats and a small detour to take in some of Stockholm's most magical views; it's the perfect date night for the cold season.
Uncover the romantic history of the Royal Palace
It's not like you needed a particular reason to visit the capital's imposing 'Kungligaslottet' (in fact, it's hard not to end up here, seeing its prominent location), but you might be surprised to learn the palace makes for an especially valuable stop on a lovers' getaway. Across its 600 rooms, visitors can visit everything from the castle church, where ceremonies such as the tragic wedding of King Gustav III to Denmark's Sophia Magdalena, have been celebrated since 1766, to the Royal Apartments and the castle's ballroom, where an opulent dinner and party in honour of Prince Carl Philip and Sofia Hellqvist's marriage was hosted in 2015.
There's even a fair share of mythology at the Royal Palace and it's sure to cast its spell on visiting couples. Located at the far end of a stately hallway in the castle's antiquities museum, a sculpture of Endymion, a shepherd figure of ancient Greece, sleeps peacefully. He looks so charming that according to legend, the mythical Moon Goddess Selene would descend from the skies for midnight rendezvous with her lover. The affair was to come to a tragic halt when Endymion fell into an eternal sleep at the hand of Zeus. Lean in closely and you can still hear the herdsman voice his other half's name in his sleep – or so they say.
*This article is in partnership with www.StockholmLGBT.com.