Just outside the UNESCO World Heritage Site of Galle in Sri Lanka, set into the hillside overlooking the glistening ocean, Tabula Rasa Resort and Spa is a truly escapist, nature-inspired, tropical sanctuary with breathtaking views.
Each villa pays homage to Sri Lankan culture, featuring locally crafted furnishings. The contemporary design of the accommodation here is inspired by the surrounding nature and exudes peace and spirituality. From your terrace at Tabula Rasa Resort and Spa, you'll watch playful wildlife and hear the distant sound of waves crashing on the shoreline. The property's hilltop spa is a temple to tranquillity, focused on unique therapies to help you relax. As light fades, sundowners are served on the epic Sky Bar that will surely roll into dinnertime at the hotel's restaurant that promises a culinary journey of local and Western fusion cuisine, made from locally sourced ingredients.

The resort is also a perfect base from which to discover Sri Lanka's natural and urban wonders. Koggala Beach should be firmly on your itinerary, with its famed white sands, sea turtle conservatory and hatchery. Both pro and amateur twitchers will love the Hiyare Reservoir Sanctuary, surrounded by vast stretches of beautiful rainforest and home to over 118 bird species.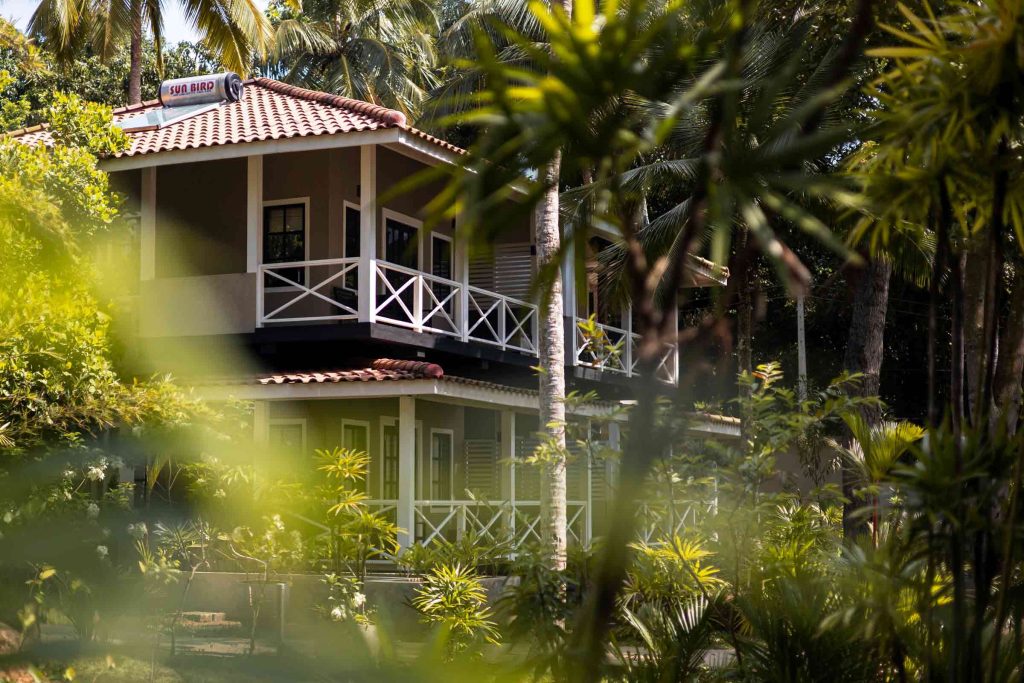 www.slh.com/hotels/tabula-rasa-resort-and-spa
---
A sanctuary that welcomes all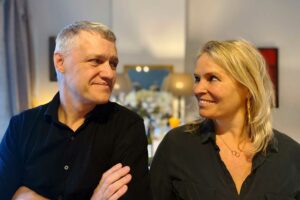 "At our resort, love is the essence that truly matters. We are proud to welcome
all

travellers with open arms and celebrate the diversity that enriches our community. Join us as we embrace a true spirit of inclusivity, acceptance and celebration … creating memories that will last a lifetime."

Arnoud Oostenbroek (he/him) & Anouk Brouwer (she/her)
Owners
---
It's OutThere
While many of the world's destinations get the opportunity to mature like a fine wine, this breathtakingly beautiful, storied, spiritual and experiential country has had the bad luck of being repeatedly ravaged by challenges that keep its much-needed tourism growth at bay. But the 'Teardrop Isle' is on the rebound, readier than ever to be back in business. And we're thrilled; because Sri Lanka's gentle, warm and welcoming people, who are characteristically hospitable to everyone and have an infectious lust for life, have grown to become even more friendly, open and particularly resistant to any division or discrimination.
The people of Sri Lanka have long shown a capacity to defy adversity and have never stopped offering a heart-warming welcome to visitors. And beyond its staggering natural, cultural and experiential gifts, this country is uniquely positioned in terms of its future direction of travel. Rare is there an earthly paradise that has so much intact and extraordinary geography as this and with the demand for more sustainable travel rising by the day, Sri Lankan travel businesses and hoteliers like those at Tabula Rasa are unusually committed to limiting invasive infrastructure and imaginatively weaving the joys of low-impact living into even the most luxurious stays. (And when this place does luxury, it means business.)
World-class wellness, surfing, wind-surfing and hiking scenes are on the rise and, while a visible LGBTQ+ culture is yet to emerge, we were inspired by some very proud, out individuals who are effectively challenging the status quo, and to hear of growing confidence among the country's queer youth. Articulate local role models and supportive online and offline communities now exist, and are strengthened, with each visit from a congenial international LGBTQ+ traveller. It's exciting times – and perhaps a pivotal moment for this endlessly beautiful land.
Tabula Rasa's Dutch owners have lived for over a decade in LGBTQ-friendly Amsterdam. Aligned with their personal beliefs as well as the experiences of family members and close friends who identify as LGBTQ+, they have created a sanctuary with a natural value of acceptance and celebration ingrained. So whether you're looking for a romantic getaway with your partner, exploring new horizons with friends, or embarking on a solo adventure, the resort is committed to providing a safe and inclusive haven where you can truly be yourself.
---
The inside track
With its centuries-old colonial past and stunning natural beauty, Galle and its surrounds are guaranteed to captivate and hold any visitor spellbound.
Walk
Take a walk with Galle-based entrepreneur Shanjei Malraj Perumal of Galle Fort Walks, whose fun and friendly tailored tours take in history, culture, art and what's hot in Galle.
Eat
The Tuna and the Crab is set in the old Dutch Hospital. No prizes for guessing what's on the menu here. The food is delicious and the ambience is atmospheric!
Shop
Hand-crafted homewares for the modern home can be found at Raux Brothers, a Sri Lankan interior-design staple. Walk in and you'll be pushing the boundaries of your baggage allowance.
---
You're INVITED
Small Luxury Hotels of the World encourages you to join SLH's complimentary loyalty club INVITED, to receive benefits such as 10% off each booking, breakfast included and room upgrades from your very first stay. Each night booked at Tabula Rasa Resort & Spa with an INVITED Member Rate includes a continental breakfast, in-room tea/coffee making facilities and signature toiletries made from natural island fragrances, as well as benefits according to your INVITED tier. Find out more at SLH.com today.
Photography courtesy of Small Luxury Hotels of the World
---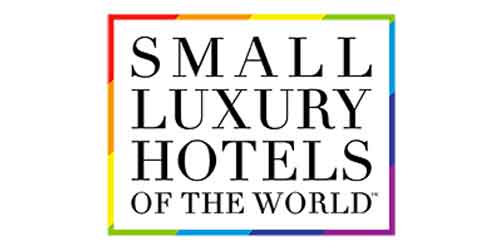 This article is in partnership with Small Luxury Hotels of the World, a community of independently-minded travellers matched with over 540 independently spirited hotels in more than 90 countries.
---