There are an estimated 7,500 wild elephants in Sri Lanka, but the best bet of getting up close and personal with one is Udawalawe National Park, which has a permanent herd as well as many others passing through.
There are plenty of ways of making an impression but, in the animal kingdom at least, size matters. Even from a distance, this one is huge, not as large as his African cousins, but still vast and powerful enough to dwarf anything he encounters.
Sharpened lenses trail his every move as he delicately forages for food, tolerating his celebrity like a reluctant movie star. Yielding to the hungry stares or perhaps just ready for his close-up, he saunters casually towards us, navigating each giant step with cumbersome aplomb. 'The elephant's a gentleman,' wrote Rudyard Kipling and, as this one comes ever closer, I can only hope he was right.
Visited by more than half a million people every year, the elephants of Sri Lanka's Udawalawe National Park are well used to human interaction and this magnificent mammal shows no fear. He approaches our safari-style Jeep and stops to meet my gaze head-on in an uncompromising stare. Like knots in wood, his eyes are buried deep in wizened skin. They dance with flecks of bronze and are filled with empathy, wisdom and compassion. In this brief but moving exchange, I am humbled: it's as if he has cast light into a place that prefers to be kept in the dark. I came to see him, but instead he sees me.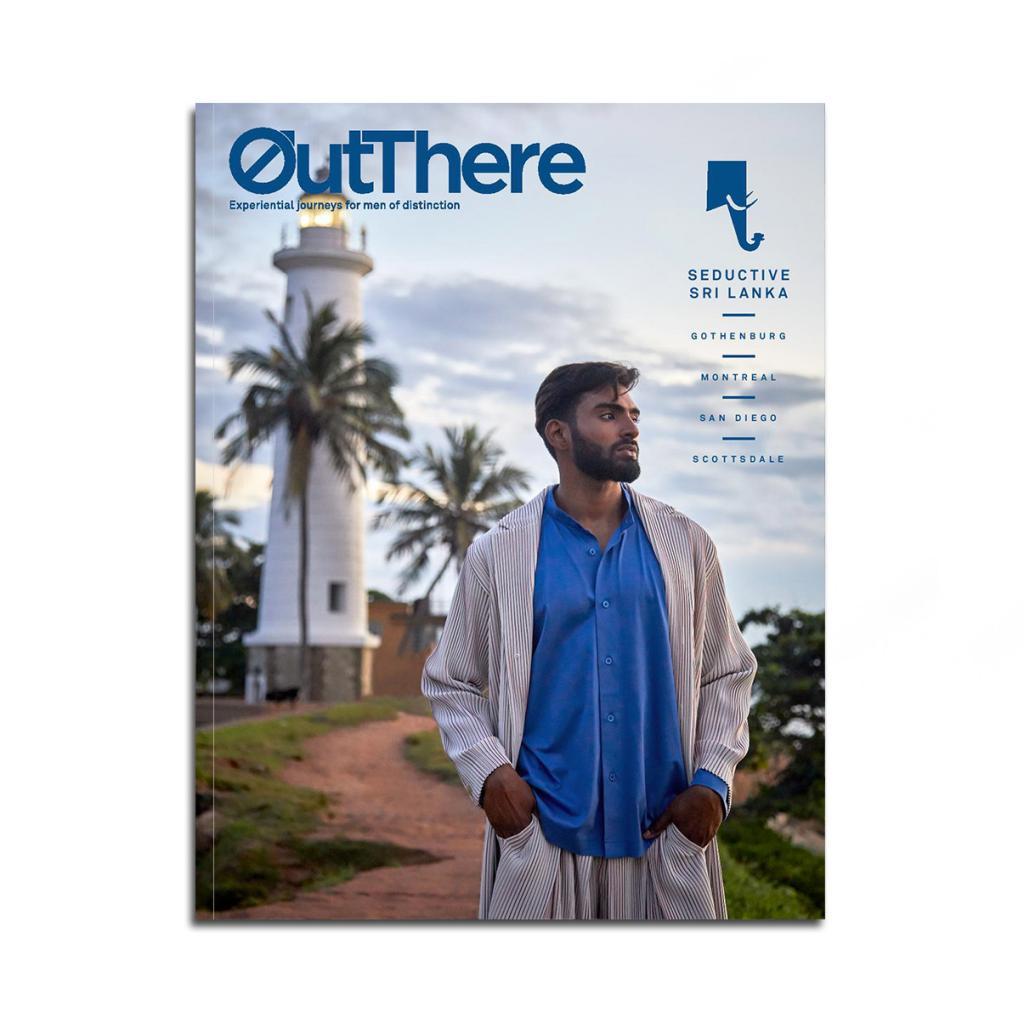 Covering 120 square miles of thorny-shrub jungle and grasslands on the boundary of Uva and Sabaragamuwa Provinces, Udawalawe National Park was established in 1972 to provide sanctuary for wild animals displaced by the construction of the Udawalawe Reservoir on the Walawe River. Some 100 miles from the capital Colombo, the park and its bountiful supply of water are a mecca for the hundreds of species of flora and fauna that call it home, including a permanent herd of around 250 elephants.
An early arrival guarantees a better chance of having more of the park to myself, so by pre-booking my safari pick-up I avoid the bunfight of drivers touting for business and skip straight to collecting my guide. We rumble in soon after dawn, when the sun has yet to reach its most ferocious and the animals are active. Gorgeous iridescent peacocks are the first to greet us, posed flamboyantly in the trees like glamorous gargoyles, followed by the breathtaking sight of a large elephant herd trundling across the plain. It's a majestic scene and one that brings some of the group close to tears.
It doesn't take an expert to spot elephants or water buffalo (although you might need a magician to find a leopard). The park is rich in wildlife great and small – so long as you know where to look. Our guide Kasun is a man of few words but, damn, does he have good eyes, picking out everything from grey hornbill and eagles to butterflies and spotted deer before I've blinked. While adept at trekking, Kasun is less practised at explaining the bigger picture.