Zack Cahill races through history in the beautiful and provincial capital of Salta in Argentina's mountainous north.
I'm doing thirty on a moped, weaving through people, cars and market stalls on a narrow road. A Peruvian-American blogger is clutching onto my waist tightly as he alternates between screaming in my ear and shooting videos for his Snapchat followers. Nobody has asked me if I have an up-to-date driving licence, let alone whether I'm safe to drive on the other side of the road. Plus, I've got a burly Instagrammer flailing around on the back. But that's South America for you. You don't realise how health and safety conscious Britain is until you leave it.
We are high in the North of Argentina, nestled in the simply breathtaking Lema Valley at the foothills of the Andes. It would be easy to think that Salta, a city of about 600,000, derives its name from the 3,200 square miles of salt flats that I drove through to get here – but its name, meaning 'beautiful' is rooted in the indigenous language. The salt-mining came much later and created a Mad Max wasteland of brilliant white, with rectangular pools of icy water etched into the ground, relics of the once prevalent industry. They were an amazing spectacle, but it feels good to be driving myself for once, even if I am taking my life in my hands.
The bike is a rather fetching blue Vespa, collected moments ago in Salta's main square. My group assembled in the shadow of the city's basilica – a pink and white cupcake of a cathedral – and paired off, hence my nervous passenger. I'm seriously hoping that as our tour progresses, he'll gain some confidence in my driving, my riding – for my eardrums' sake as much as anything else.
Our first stop is a huge monument to General Guemes, who fought off the Spanish in the Argentine war for independence. It's pretty much your typical statue; heroic Guemes, astride a muscular steed, chin thrust out, sword pointing towards a brighter future. I have a seen-one-you've-seen-'em-all attitude to this, but it does give us a chance to drink in this majestic city from an elevated position
It's a ramshackle beauty of a place, bursting with historical architecture and smiling, friendly people. The kind of place where siestas are still a staple and dinner doesn't start till you're knocking on midnight. Plus, the weather sits right in the Goldilocks zone – not too hot, not too cold – somewhere just right. You could do a lot worse.
We move on. I'm relaxing into the bike thing now. It really is a great way to see the city. We travel in convoy and gradually, as these things always do, it develops into a race. It's the kind of race you barely acknowledge at first, but before I know it, I'm overtaking people, 'flipping the bird' as I whizz past. All of which is highly irresponsible in hindsight, and I accept no liability if you kill yourself doing it having read this. But it is fun.
We pass through colourful town squares and bustling markets; bad-ass teenage girls rip around on motorbikes with their pals on the back. Women with heart-stabbingly cute babies strapped to their backs count out crumpled pesos. Well-fed dogs lie in shafts of sunlight looking pleased with themselves.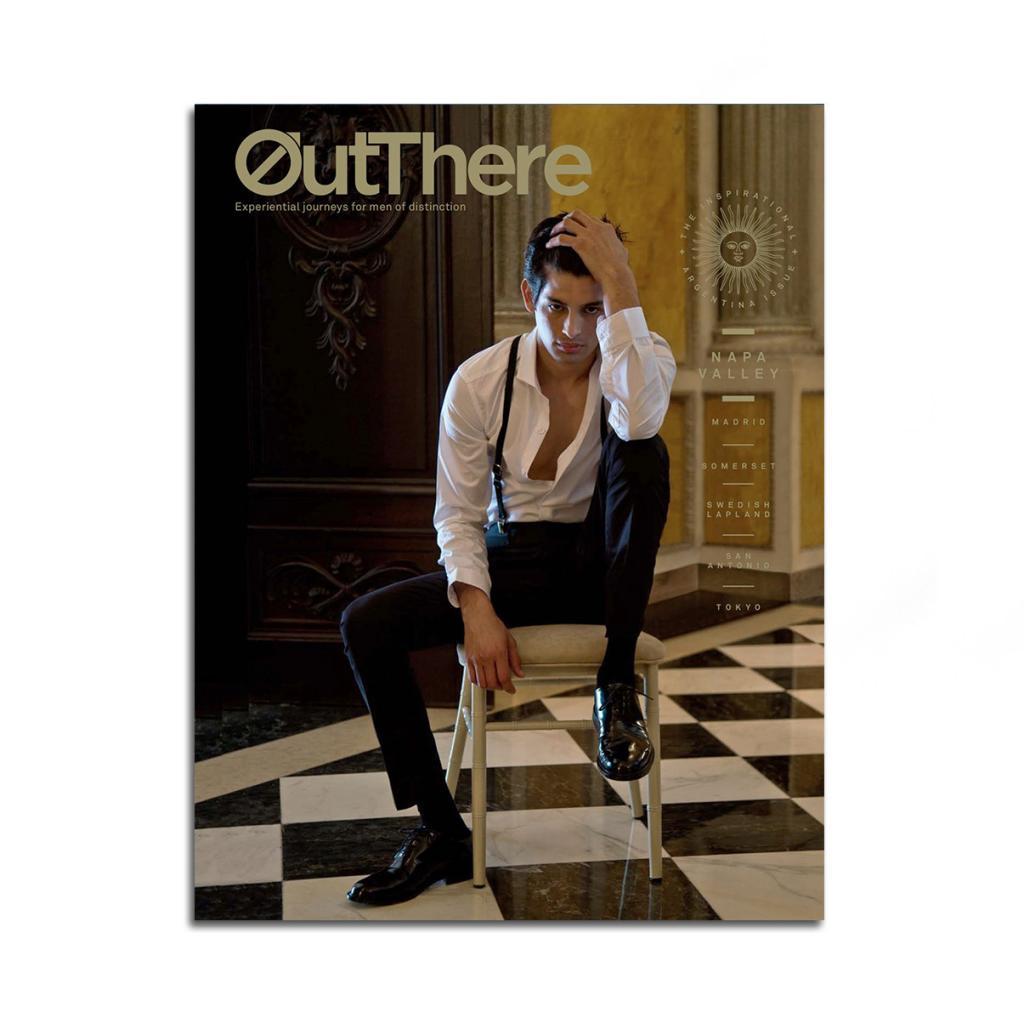 Our second stop is the municipal market: a long, single-story colonial-style building with a picturesque central courtyard. Each room contains a different shop selling a variety of souvenirs: beautiful llama-fur rugs, empanadas that are ready-to-cook, local wine.
We sample some wine, traditional sweets and dulce de leche. It's a dull cliché to say women love chocolate, but it seems Argentinian women go mental for it. When we get to the room with the chocolates there is an audible gasp from our guides, two gorgeous, bubbly locals, who up until now have been explaining something in rapid, beautifully-accented English to the group. They descend on the stuff like they've spent the last week crawling on their bellies through the desert and wolf down the free samples, eyes rolling back in their heads in delight.
"You don't understand," says one of them, still chewing, "You like chocolate, I need chocolate." It's quite something. By the way, a word of warning about eating here – everywhere else you go will want to give you "a taste of Argentina."' In practice, this means you will be eating a tonne of empanadas, steak and dulce de leche. You will also be drinking gallons of Malbec. But hey, if that's your idea of a bad time, I don't know why you'd ever come to Argentina in the first place.
Back on our mopeds, we head downhill, getting up some serious speed. My passenger is screaming louder than ever. Whipping past rickety houses and barking dogs, we're still trying to overtake each other. I'm getting sly now, idling up to someone and chatting casually at the traffic lights, tearing right ahead as soon as they turn green.
Our final stop, the Museum of High Altitude Archaeology, has one of the most extraordinary exhibits I've ever seen – an homage to the region's indigenous past. The Children of Llullaillaco were discovered in 1999 high in the mountains near the Chilean border. They are three Incan children, sacrificed as part of a ritual, more than 500 years ago, and almost perfectly preserved. The bodies are kept in a hermetically sealed box and rotated throughout the year, with just one on display at any time. There's The Maiden, a teenager thought to have been about 15 years old when she died, the Lightning Girl – so named because her body was hit by lightning at some point – was about six years old, and The Boy, also six, who was tied up and appears to be the only one who died under duress. The others are thought to have been simply fed maize beer and cocoa leaves before they passed of exposure.
You just have to experience this, see it up close. A photograph simply won't do it justice. Here, inches from my face, is a child who died before Machiavelli wrote The Prince, before Galileo was born. She had a name and a mother. She looks just as if she has sat down for a nap and it takes nothing to imagine her eyelids suddenly snapping open. I envision her locking eyes with me, slapping her grey palm against the window and gasping her first words in 500 years. There are fascinating details: her clothes, the intricate design in them, the little toys she was buried with; dolls, a wooden llama. Not that different to modern children's toys, really. As someone prone to contemplating my own mortality, I find myself struck completely dumb.
I drive a little more carefully on the way back to drop off our mopeds. That is until, at the very last minute, I spot an opportunistic chance to nip in ahead of someone and win our 'race'. I drive straight into a bush.
Take a Vespa tour of Salta with Dask Travel. The aptly nicknamed "Salta la Linda" or 'beautiful Salta' is a rich, historical city set in dramatic and scenic landscapes.
Get out there
Do…
… take the cable car or the tourist railway up to the top of Cerro San Bernado for some stunning views.
… pay respect to Pachamama, the Andean goddess of fertility. Culturalists may want to coincide their visit with a carnival in her honour, between February and March.
… shop the local markets and stores. The leather and llama goods, in particular, are of high quality here.
Don't…
… plan too tight a schedule. Much of Salta's charm is found walking and exploring the city, its architecture and vibrant street life. Who would want to rush?
… miss out on the indigenous highlights. It is a rich place to learn about Andean history.
… if you're touring the city by moped, ride into a bush. Be insured and drive safely. Really, that should go without saying.