A small business owner and fervent lover of NYC, Aurelio Giordano takes a trip down memory lane and reflects on growing up in the Big Apple.
New York has completely shaped me into the person I am today. Even though the area I grew up in was predominantly Italian, I had a mix of friends: Puerto Rican, Russian, Haitian, Dutch, Irish, Polish, Chinese, black, you name it. So you can't help but grow up respecting diversity.
Also, this city has always been competitive: it's true that if you can make it here, you can make it anywhere. The traits of any native New Yorker, gay or not, is that we're hard-working people, we are survivors, we've seen and done a lot, we're real and direct and therefore we take no bullshit.
My grandparents moved to America in 1969 and lived in the Lower East Side. My mom and dad came in 1970 for my aunt's wedding and while here got pregnant with my middle brother. They stayed till he was a year old, went back to Sicily and then officially moved to the Lower East Side in 1974. Manhattan in the mid-70s was not that great and many were flocking to 'the boroughs'. So by 1975, they had moved to Brooklyn and I was born in 1979.
I was raised in an area called Bensonhurst, which was predominantly working-class southern-Italian immigrants. There was a lot of machismo among the men I grew up with, stereotypical Brooklyn tough guys. And so there was really no 'growing up gay'; there was just growing up. Even though by the time I reached high school, I had acknowledged that my eyes would wander to certain boys in gym class, there was no pressure to call it anything and give it a title. It just was. Obviously, by college, I recognised that it was more than just thinking the occasional boy was cute and that this is who I was and so I came out in June 2000 to some close friends and family.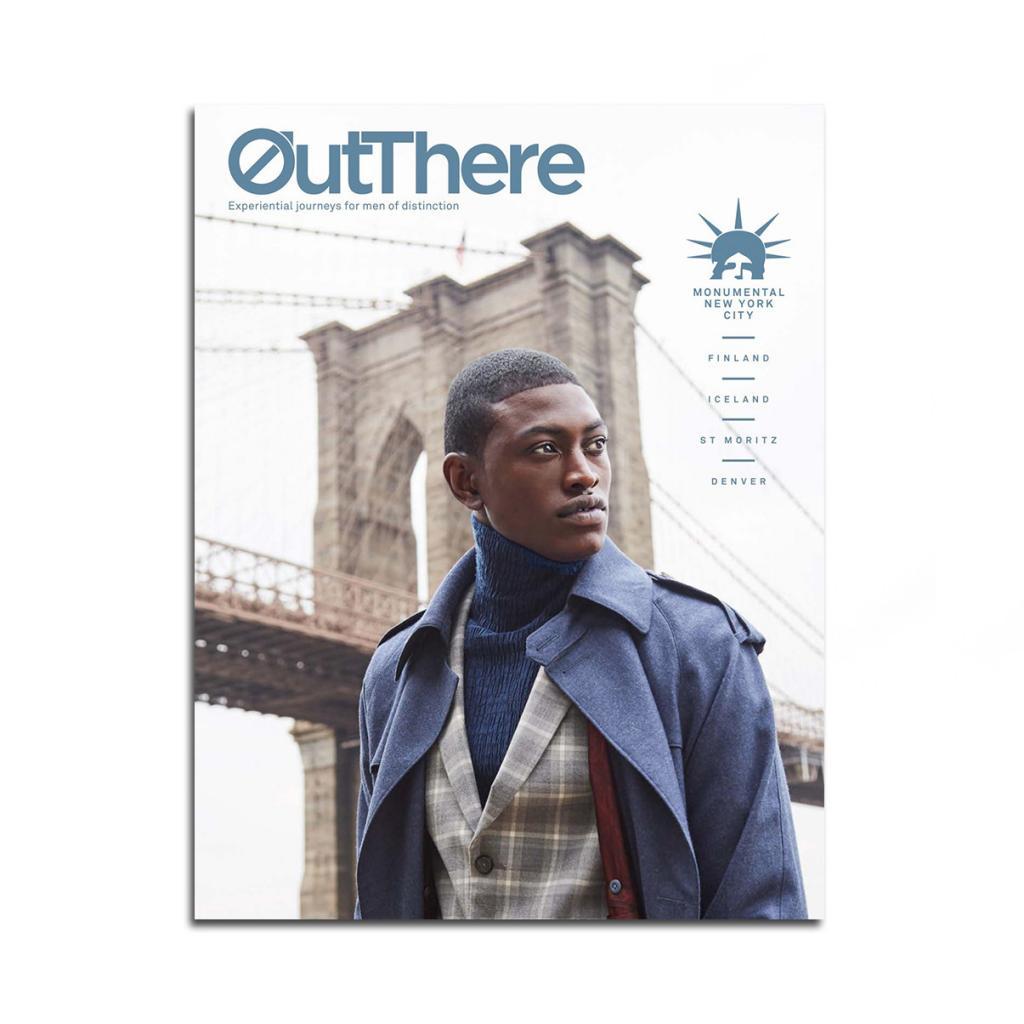 The gay scene in NYC at the time was thriving. We had bars and clubs across four 'gayborhoods': East Village, West Village, Chelsea and Hell's Kitchen. So, needless to say, my 20s were a really good time. I used to go to the only local gay club in Brooklyn, Spectrum, which was the original 2001 Odyssey discotheque from Saturday Night Fever. It was a fantastic place, my own personal Studio 54. But nonetheless, around 2005, I remember walking down the street holding my boyfriend's hand – in Chelsea, mind you – and still being called faggot. New York's always been a place where you truly can be yourself, but it was still conservative in many ways and when it came to being gay there was a lot of prejudice.
These days my life is focused on Ace World Travel. As an independent business owner, you play multiple roles that occupy you more than the eight hours a day you make yourself accessible to your clients. This city has been one of the major inspirations in my career. Having had the exposure I did to various ethnic groups and cultures and being a first-generation American myself and still having close ties to my family's roots inspired my wanderlust. Even something like going out to various types of restaurant and getting a taste of different ethnic foods can inspire me to plan a trip or suggest it to a client.
Being from the city that originated the LGBT equality movement is touching and inspiring. I've met many people who were part of that original movement, not just those who were at Stonewall, but those who were on the many marches and in the organisations that grew from that event and who have continued to fight for our equality over the years. We owe them everything.
I'm truly honoured to be an 'ambassador' for NYC. It is a special place and I invite all of you to come bask in its uniqueness. Luckily, today there's so much more to see outside Manhattan. A lot of the historical and cultural sites and fine dining that have always been present in the boroughs are finally getting a light shone on them.
Photography and words by Aurelio Giordano