It may be a chaotic city, but a quick jump through a doorway or a turn into a quiet street always reveals something beautiful.
The airport doors slide open and my senses are bombarded. It's utter chaos, a combination of children crying and adults screaming in Arabic. I swear I hear goats. Car horns sing, and there's a weird whizzing sound that I can't quite figure out; almost like the car from 'The Jetsons'. This was supposed to be an escapist holiday, a getaway to celebrate my partner Damian's 40th birthday, a world away from the circus that is our home town of Los Angeles.
Eventually, we find a cute Moroccan guy, holding a sign with our misspelt names on it. He seems excited to have found us and leads us to the pick-up area. I relax momentarily and let my guard down, but then he says goodbye and leaves us with another hip local. They banter somewhat aggressively in Arabic. I'm nervous and my guard is right up again, but I shrug it off and get in the van. If it comes down to it, we're two Angelinos against one Moroccan.
A few minutes later we're on a giant road heading for the Medina. It is dark out, but the roads are terrifyingly busy. I recall driving through Tijuana, Mexico as a child with my parents; we'd spend long weekends on the beaches of Baja. In the 90s, Mexico didn't have the prestige it does now, but nevertheless my flashback calms me – nothing went wrong back then, so why should it now? I identify the mysterious whizzing sound – I discover small motorbikes are the primary mode of transport for locals. They envelope our minivan, weaving in and out of the increasingly dense traffic, some carrying livestock, others whole families on a single bike.
Our driver is lost. He circles around a few times before finally pulling up to a cul-de-sac and mumbling something we assume to mean, "be right back." Adrenalin flows through my veins. He fetches an old man, casually lounging next to a wheelbarrow, and returns to the van saying, "we are here, I cannot go any further, this man he will help you."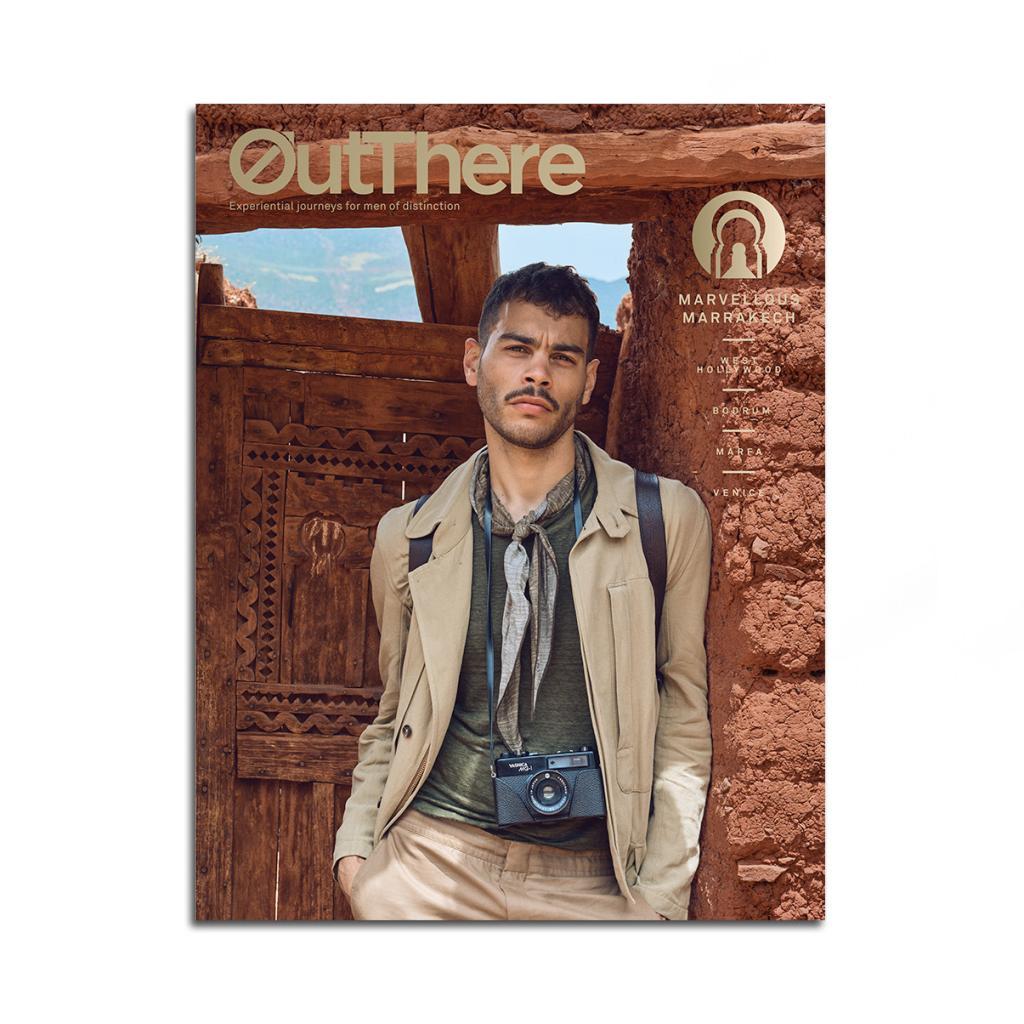 We step out of the van and the majesty and chaos of the medina unfurl before us. However, we quickly note the old man is carting our luggage away in the wheelbarrow. I may have lost my patience, but I'll be damned if I'm going lose my suitcase too. After half an hour's search, the old man stops and shrugs. "Riad Al Moussika," we keep repeating to this makeshift porter, but, unable to communicate with us he enlists a group of young guys loitering outside of a hammam. Here we go, I think to myself. We've walked straight into an obvious tourist-fleecing situation. People had warned me against asking for directions from men hanging around the Medina. Inevitably, you'll be relieved of a dirham or ten for the pleasure, as they lead you somewhere you didn't want to go, like a cheesy gift store or smelly tannery tour.
A good-looking, young man who speaks English approaches us and asks us if we want a massage. For a second, I think he's getting fresh – but he can't be, not out in the open like this, in a Muslim country with a pack of brutish-looking men behind him. The young loiterer beckons us to follow him around the corner; offering us a well-rehearsed menu of tours he could offer. but walks us right back to where we started. I've had it. He senses my discomfort and stops in his tracks and asks for some cash. Right there, I imagine things getting difficult. "Listen," I say; my irate American starting to show, "all we want to do is to get to our Riad. Al. Moussika. R-i-a-d."
He laughs, steps aside and pushes open an intricately carved wooden door. He shrugs and says, "it's ok, a tip is not obligatory," and leaves us at the door, waiting just long enough to eye-roll the old porter before skipping off into the night.
Inside the Riad Al Moussika, everything changes. The man checking us in is incredibly sweet; he pushes the doors shut to silence the chaotic Medina, and pours us Moroccan mint tea. Considering my experience so far, I appreciate the gesture much more profoundly than expected. The Riad is beautiful, like something out of a storybook. They've reserved us a secret room with tons of privacy. With no elevator, we carry our baggage up three flights of stairs, across a gorgeous terrace and down three narrow winding flights. He opens a pair of antique French doors onto a lovely boudoir, with a King bed – a good sign. I had prepared an alibi in case we were asked why two clearly unrelated men wanted to share a room, but thankfully, I didn't need to use it.
In the morning, I wake up questioning my decision to visit a country that criminalises homosexuality. I am relieved to feel welcome in the Riad, and reassure myself that if all else fails, I would be happy staying in the safety of the gorgeous property for the entire trip. But Damian is up early, ready to explore.