Authentic, Moroccan home-cooking is hard to find in touristy Marrakech unless you've got some good, insider knowledge.
My waiter slaps a bowl of fiery, harissa-soaked olives and a little dish of cumin-salt onto the table. He rushes off momentarily, reappearing through the throng of people with a great slab of lamb and a basket of bread. He puts the meat onto some newspaper and leaves me to tear off chunks with my hands. It's as soft as butter and melts in my mouth, fragrant with spices and so succulent. I'm in a tiny café called Chez Lamine tucked down a narrow alley in the souk in Marrakech. The little shop sells méchoui (roasted lamb). It's mid-morning and the place is packed. This is rocking Moroccan fast food at its finest and I finish every unctuous mouthful.
I had been recommended Chez Lamine by Mandy Sinclair, a friend who runs 'Tasting Marrakech' food tours. I had been in Morocco for a few months, working on a brand new cookbook. For my research, I'd been staying with locals up in the mountains, down in the desert and all along the glistening coastline. But until now, I had avoided Marrakech. I love the city, having visited many times before. It's really fun in many ways, but I hadn't loved the food. I consider myself a finely-tuned food-hound, but the restaurants I had visited, of which most were attached to luxury hotels, didn't feel authentic or experiential. And the exotic-looking offerings of sheep's heads and snail soup in Jemaa el-Fnaa Square are too touristy. There are a couple of acclaimed new fusion places in the new city, Gueliz – but again they're for the benefit of expats and visitors. I'm after real Moroccan food. I want to know where the locals eat.
It turns out that Moroccans don't have much of a restaurant culture. All the good stuff is cooked and eaten at home and if they do go out, it's for something like a quick street barbecue.
'Home-cooked' Berber cuisine is very simple, with plenty of couscous, grilled meats and tagines. The Arabs who conquered Morocco in the 8th century injected an exotic edge and introduced spices, nuts and dried fruits, which helped shape the opulent dishes of the royal kitchens. The flavours in today's Moroccan kitchens are exquisite. Subtle spices like saffron, paprika, ground ginger and cumin add so much depth, and rose water and orange blossom pack a perfumed punch. You can't talk about Moroccan food without mentioning tagine, the name of a conical-shaped pot that is used to cook stews; the unique shape allows plenty of space for steam to collect and keep the meat juicy. It also has a certain 'je ne sais quoi' that is very alluring when you're tucking into a Moroccan feast.
Moroccans also adore couscous. Traditionally on Friday, the holy day, mothers across the country make couscous. Unlike us, they don't microwave it in a bowl with some hot water. Oh no. They prepare a vegetable or meat stew with a huge vat of couscous steaming above. The couscous is then loaded into a vast serving dish with the contents of the stew ladled into the centre and the broth spooned over the top. The etiquette of eating this is pretty special. Bread is handed out to scoop up the meal with, instead of cutlery. The couscous and vegetables are eaten first and then the oldest member of the family portions out any meat so that you savour the flavour of the most expensive ingredient last.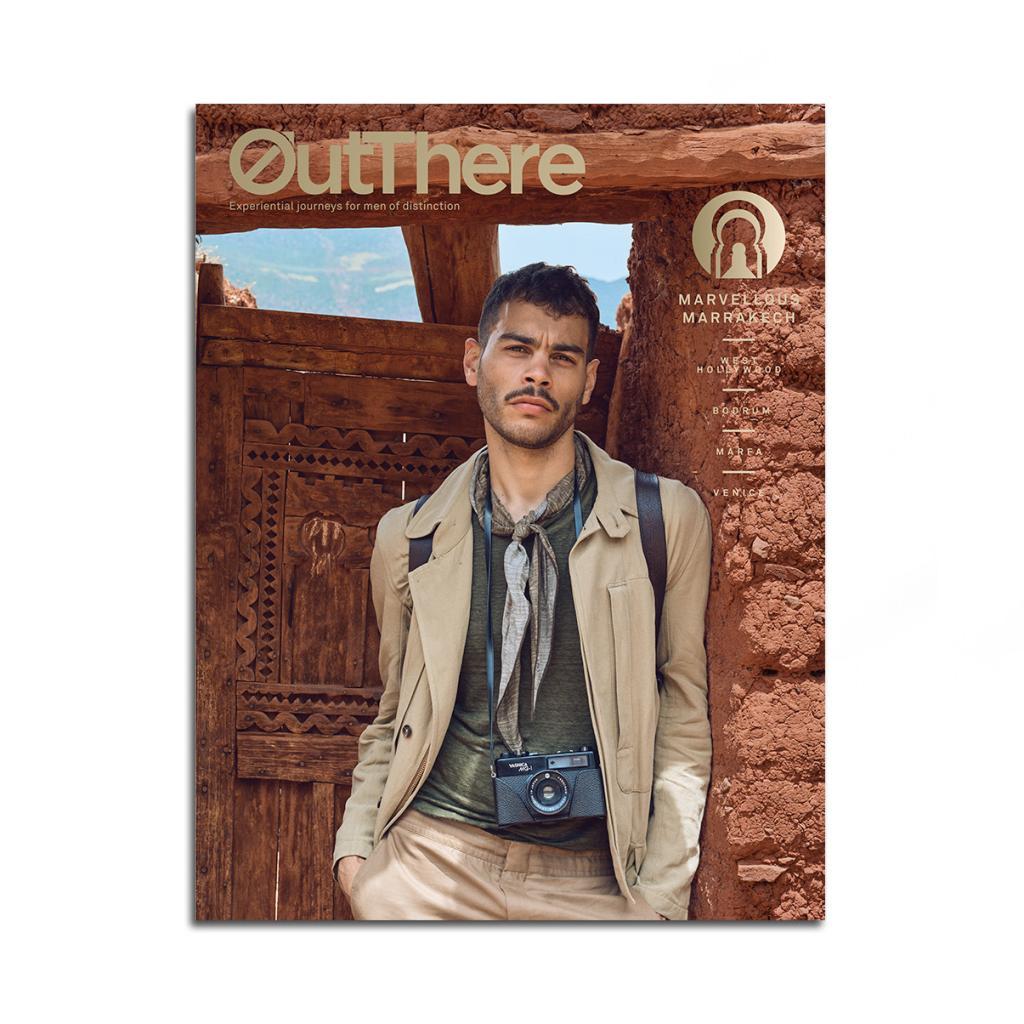 I'm excited by my new-found hunger to taste more authentic, local food. Thanks to Mandy, I'm discovering a whole new side to food in the city. Whilst exotic, Marrakech can be a city of clichés, so insider knowledge is essential to avoid tourist traps.
I stop by a little stall on the side of the Mellah, the old Jewish quarter of the medina, take a seat at a simple plastic table and order bread and coffee. Moroccan bread is delicious. The classic bread, batbout, is a flat, fluffy, round roll. It's great for dunking into sauces or, in this case, grilled until hot and doused in melted butter and honey. I slurp syrupy Arabic coffee and devour mouthfuls of the pillowy soft, sweet bread. I'm in heaven.
There's a local saying that you can find anything in the Mellah. As I walk around it certainly feels like it; I stroll past little stalls selling everything from Britney Spears perfumes to scented spices. The main drag has been beautifully refurbished; the roof is a wooden mesh letting in cool, dappled light, and the houses have ornate balconies and windows in Jewish style. I turn a corner to find myself on dessert alley. There are shops selling fabulous, sweet pastries and brightly-coloured meringues. The vibe is absolutely authentic, without a cheesy snake charmer in sight.
On my last night in the city, I'm determined to go local and blag my way into someone's house for dinner. Sadly, it's late and Moroccans eat early. So instead, I'm recommended a place called Bladna. It's touted as a restaurant for locals in the know, but it's actually a petrol station café. This might sound extraordinary, but in Morocco, some of the best food I have eaten (outside of people's homes) has been in petrol station cafés. Long-haul drivers need their sustenance and as they are so used to kick-ass, home-cooked food, they're looking for something decent, and ambience is clearly not a priority. I walk into a brightly lit dining room with a shiny floor and black plastic tables. It's packed, so I take a seat outside in the cool courtyard and order meatballs, beef brochettes and a chopped salad. To the dulcet tones of the A-road, I tuck into a feast. The meatballs, a classic Moroccan mid-week meal of minced lamb cooked in a gently spiced sauce with an egg cracked in at the end, is mouth-watering. As I speed off back to the glitz and glamour of Gueliz in a cab for my date with a glass of rosé, I'm already planning my return, Marrakech has surprised me and my tastebuds.
John is a chef and food writer who specialises in North African cuisine. His bestseller is the Orange Blossom & Honey cookbook, bringing together the best of Moroccan cuisine.
Mandy Sinclair runs Tasting Marrakech, the city's leading food tour company, welcoming guests seeking authentic gourmet experiences.
Photography by John Gregory-Smith and David Edwards
At OutThere, we believe in boundless travel. But we understand that some destinations can pose challenges to travellers that complicate visiting them. We advise all visitors to inform themselves about local legislation and customs, and to work with a trusted travel provider in order to ensure a safe and pleasant holiday.