"I have the simplest tastes. I am always satisfied with the best." – Oscar Wilde.
We believe Mr Wilde would have been very pleased at the re-imagination of his beloved Chelsea hotel. The 'new' Belmond Cadogan has been a long time coming. General Manager Klaus Kabelitz would know, he's been talking it up for almost half a decade and while being the consummate host at last night's pre-opening unveiling it is easy to understand his mixed emotions – the delight, excitement, relief, panic perhaps too – as the hotel enters its final furlong to opening at the end of February.
Belmond brings its brand signature of understated luxury to this prestigious Chelsea address with classic, embellished touches throughout. We loved the sparkly white mosaic floors and 'period' features in the common areas – oak bars, lead mirrors, chandeliers and an imposing, albeit freshly lathed wooden stairwell – serving up some old-world charm. The homage to the past is evident in the detailing too: entomological displays, bronze book claddings and custom-made tea cups and pots; that come complete with hand-knitted tea-cosies, allegedly made by exec chef Adam Handling's own mother.

But contemporary travellers need not worry, the property also has some fabulous modern touches – most notable in its commissioned artwork, adding splashes of colour and vibrance throughout the hotel (and even some 'bling' we might add: look out for the crystal encrusted peacock, aptly named 'Oscar') – offsetting the earthy, autumnal brown colour palette and the unprepossesing, leaf-motif chocolate carpets.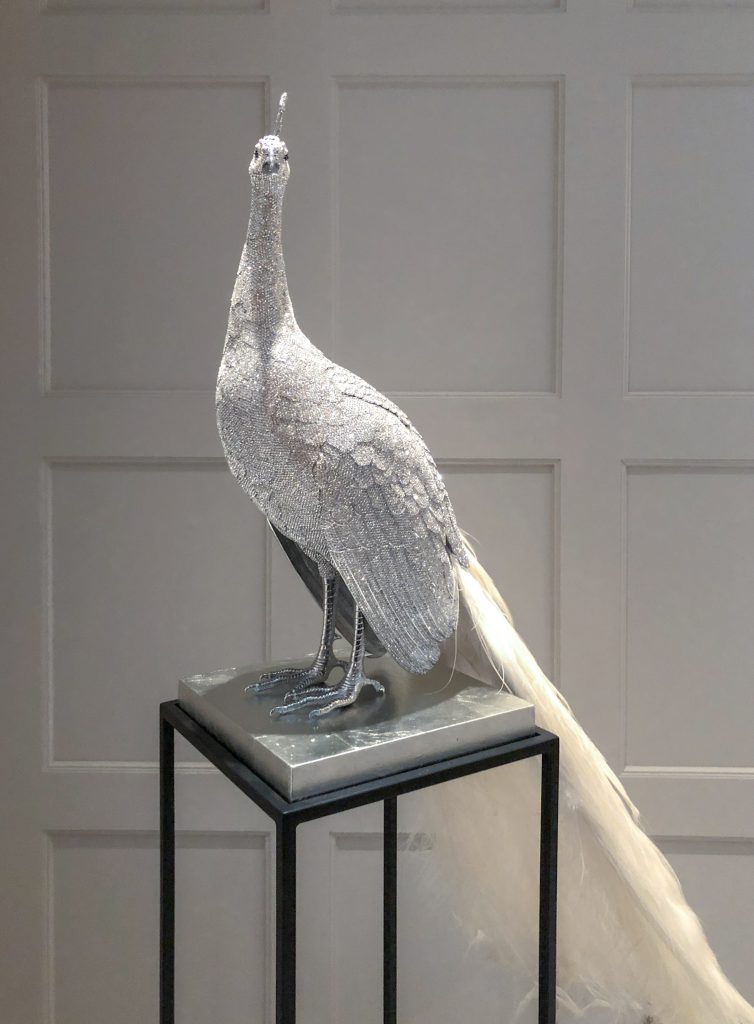 But what Oscar (Wilde, not the peacock) would have loved most is Belmond's experiential spirit and personality that is soon to infuse the hotel – that 'joie de vivre' that's infamous in Belmond properties across the world.
But one can see from the renovation itself that the property will inspire much conversation and storytelling, a perfect spiritual home for well-travelled OutThere raconteurs from all over the world. And already, themes like literature, art and culture have emerged in discussions about the hotel, even before opening.
And the suites themselves? Let's just say that they're perfect to carry on the romantic goings-on of room 118 back in Oscar Wilde's day.
All in all, it's fabulous. Congrats, Belmond.