Uwern Jong explores California's Napa Valley and discovers its creative, pioneering and entrepreneurial spirit.
Dawn is breaking over Yountville, Napa. A light, crisp breeze kisses my forehead and wakes me from my sleepwalk. It's a perfectly clear Napa morning, a 'microclimatic' quirk. I'm levitating – literally. A surreal, dreamlike flotation teases me away from the ground – I'm what they call ballooning – silently, weightlessly, cruising through the sky. As far as the eye can see, vineyards cover the undulating valley – it's sublimely beautiful, but I came here determined not to write a wine story. So far all routes led to a cellar and I was well and truly stuck for an angle; then our pilot, one Jay Kimball, opened his mouth.
My pilot, Jay, the founder of Napa Valley Aloft claims to sell magic; and I can't help but agree, with this spellbinding flight. Jay holds court like an old sea-captain – his nautical miles made by balloon. He tells his story with a Californian accent as smooth as Napa farmhouse-churned butter, deep and sonorous – one I could listen to for hours; and a good job too, as there isn't really anywhere else I can go – being in a wicker basket hovering 3,000 feet over the valley really epitomises 'captive audience'.
Back in the 1970s, Jay had a simple dream – to fly unpowered in the Californian wind. Originally he was into sailplanes, but after a ride in a hot-air balloon, there was no looking back. With the help of some friends, he hatched a plan to sell balloon rides to tourists from his native Yountville. Back then, Napa Valley's real focus was on world-class wine production – it was really only just beginning to develop as a tourist destination – and this led to strong resistance from the land and vineyard owners. The wine people of Napa were purists – it was a somewhat elitist vocation and with that came a matching attitude. Local farmers and viticulturists were already engaged in fighting corporations that moved into the area and they weren't happy about dealing with growing tourism. They didn't see it as an opportunity, but a new threat to local community resources. This didn't stop Jay. He literally took off in his balloon over and over again, landed in a number of vineyards hoping that each time he'd end up like the Wizard of Oz in the Emerald City. But more often than not, he faced a different welcome-wagon altogether – the end of a hunting rifle. But his perseverance paid off, he eventually endeared himself to his neighbours and built a ballooning business that is now, nearly 40 years later, a successful, family venture – with his three children sharing his passion for flying.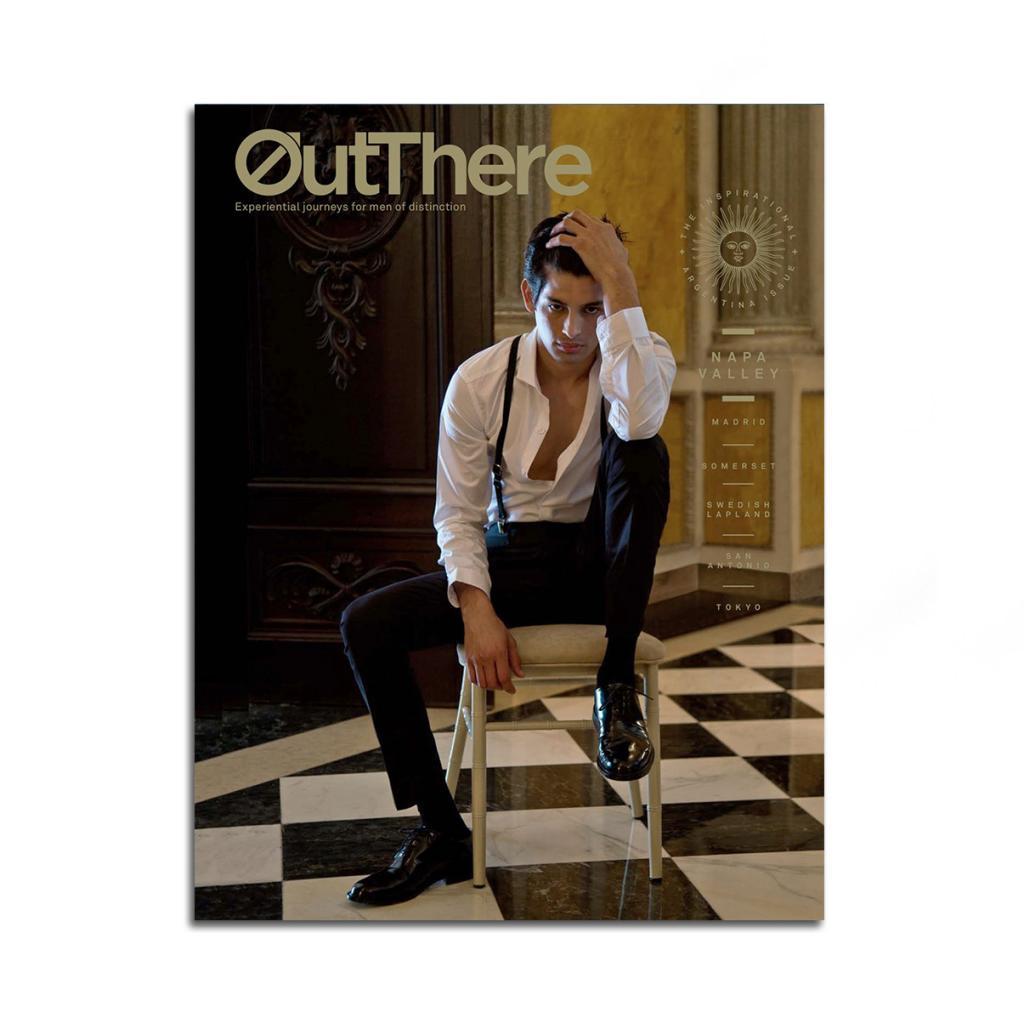 When I asked him what the secret of his success was, his answer surprised me somewhat – less the answer of a business-person, but more that of a stereotypical Californian hippy.
"It's Napa – you have to put your trust in Mother Earth. If you promise to do all you can and pass it on, she'll look after you."
My entire conversation with Jay made me reflect on what it really means to be successful in the valley. It's clear that Jay feels really alive here, spiritually connected to the land and the adventures it throws up. From him, I sense Napa is about intensity, surprises and vibrant living. I guess that really embodies and encourages an entrepreneurial life – in that you never know what lies around the bend, but the journey around it is just as exciting and fulfilling as the final goal.
"The smack of this Californian earth shall linger on the palate of your grandson," said writer Robert Louis Stevenson on his honeymoon in Napa. He was one of the first-ever tourists to the area; and while he was talking specifically about food and wine, for me, it is also a metaphor for the long-lasting success of those who come here to build something for themselves. After all, the modern history of California features a great number of extraordinary humans – particularly the original mountain men who crossed the Sierra Nevada to found the 31st State of the Union and encourage others to join them in their search for riches. Napa's own biography reads similarly, telling a story of trailblazers and pioneers, real frontier-men who came to the wild North-west, but instead of panning for gold, looked to grow it.
"The smack of this Californian earth shall linger on the palate of your grandson, said writer Robert Louis-Stevenson on his honeymoon in Napa."
Back on solid ground in Yountville, I'm reminded of the man from whom this town takes its name, George C. Yount. Back in the 1820s, he came to the Napa Valley to work for the Spanish General who commanded the area, then Mexican territory. Through pure determination, hard graft and loyalty, he was granted land by the Spanish; making him the first American to get any, on what was then the Rancho Caymus – the very ground that I'm now standing on after my balloon ride. Yount is widely recognised as the region's first viticulturist, who tried and failed over and over, to eventually succeed (and tremendously so, albeit after much hardship) in growing prized Mission grapes.
After word of Yount's success spread, many other young entrepreneurs came to the Napa Valley to pursue the craft – Edward Bale and William Bowers Bourn to name a few. I mention these two specifically as they were responsible for opening up the township of St Helena, where I was introduced to another inspiring story of a daring entrepreneur unafraid of challenging environments – both physical and economic, to make something for himself.