As Sydney prepares to celebrate WorldPride, I'm reminded of why the queer community and its allies must continue to fight for LGBTQIA+ rights and celebrate Pride. In many other places in the world, such as Hungary, there is still anti-LGBTQIA+ legislation in place that makes even discussing homosexuality, transgender and gender-identity issues challenging… let alone the countries that criminalise being LGBTQ+ with imprisonment, or worse, corporal and capital punishment.
Back in 2019 – the summer before the pandemic hit – I visited Hungary for the first time for our Beguiling Budapest issue. And while there, I was thrilled to learn that despite a long undercurrent of homophobia coming from the government, progressive politics was on the agenda.
At face level, visitors like me to the Hungarian capital wouldn't see it as any different to other Western European cities. Its arts and culture scene are edgy, its social spaces are surprisingly intersectional and its nightlife is hedonistic. I even found the rainbow-branded scene there to be bigger, livelier and more visible than many OutThere cities I know and love. And its people seem to be the driving force of it all, Budapest's residents are accepting, open and to their furthest possible extent, embracing of diversity.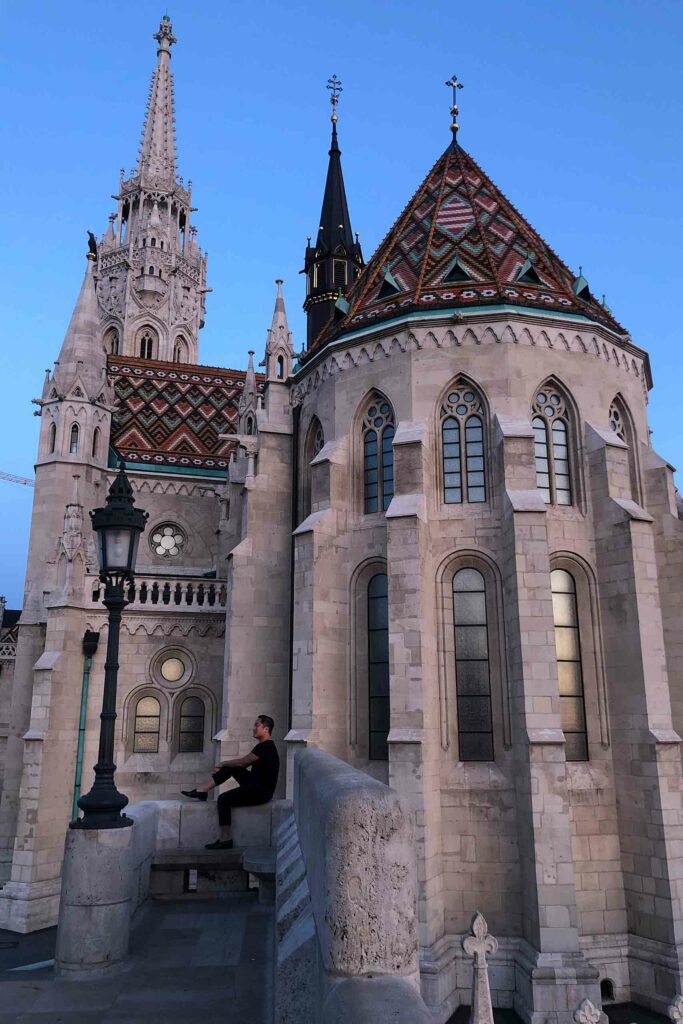 But like many such urban destinations, Budapest is somewhat of a bubble. Hungary has systematically turned the clock back for progress. And back in the summer of 2021, at the pinnacle of Pride month worldwide, when the LGBTQIA+ community were being celebrated the world over with vibrance, the country's right-wing majority parliament passed some homophobic and anti-trans amendments (citing the protection of children), resulting in a law that prohibits what it considers as the "promotion of homosexual and transgender positive propaganda" to its citizens under the age of 18, likening the practice to paedophilia.
What this means in practical terms, is that beyond the erasure of LGBTQIA+ positive attitudes among youth, queer representation in anything, including arts and popular culture will be not be possible without approval. Imagine Lady Gaga's Born This Way or Ru Pauls' Drag Race, each carrying an 'R' or higher rating and NGOs not being able to promote progressive sexual health. The ruling also applies to the internet, meaning that the government has the right to investigate and prosecute websites and apps in order to remove and censor LGBTQIA+ content, including the reporting of Pride festivals on the news, or factual content about the community.
Despite protests by hundreds of thousands of Hungarians (by the way, 46% are pro-equal-marriage today, compared to just 30% in 2013); and 62% believing that same-sex couples can raise a child just as well as heterosexual couples; and condemnation by international human-rights groups, the bill still passed.
In any country across the world, Pride celebrations themselves can be a divisive issue. There are those who bemoan the over-capitalisation of Pride. What we call Pride parades today were once Pride marches, protests in fact. But whatever side of the fence one sits on, I think I speak for the LGBTQIA+ community when I say that we are united in the belief that Pride (and protest) still needs to happen for the advancement of our rights.
Our community is, after all, a global one. And even if you're lucky to be reading this from a more progressive country, there is a world of people who are still rejected and stigmatised, or worse, assaulted or prosecuted for loving who they want to love, or for simply being who they are and wanting to express themselves in the way they choose. There are still 49 countries worldwide, some of which we enjoy travelling to (and one of which my parents are from) that punish homosexual acts with imprisonment; and 11 countries that use the death penalty against queer people.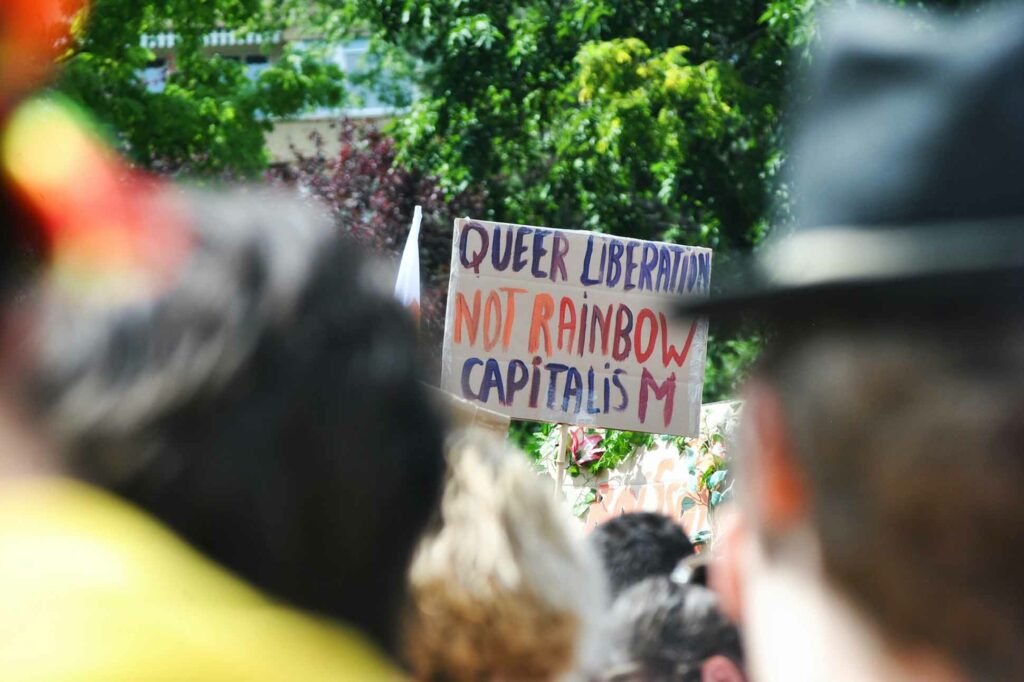 As a long proponent of boundless travel, I have always talked about the need for and power of LGBTQIA+ visibility. Pride is just that. It shows solidarity through visibility and it creates a sense of belonging for those who need it. Especially for young LGBTQIA+ people, the ones that Hungary (and other oppressive regimes) is trying so hard to 'protect', Pride can literally save their lives, helping them through the fear and perceived shame of being different from the mainstream.
Pride is also an opportunity for us to reflect on the progress that we've made as a community and to honour those who have fought so hard for us to achieve this. And likewise, we need to take up the mantle to be the voice for those in countries where there is still a long way to go. LGBTQIA+ rights are human rights, and it is everyone's responsibility to fight for those who continue to be marginalised.
I can't help but feel that the need is actually greater today than it has ever been. What is happening in Hungary is not exclusive, there are many countries across the world that seem to be going backwards on LGBTQ+ rights. And even in our own backyards, in a place that is far more progressive than Hungary, there are still inequalities for LGBTQIA+ individuals, something the pandemic has highlighted and in cases exacerbated. From LGBTQIA+ people suffering mental health issues from isolation and not being able to interact with the community or enjoy safe-spaces; to increased domestic abuse, including young people being trapped in conservative or homo- or trans-phobic home environments; to those requiring gender-identity support and not being able to access it.
Pride is an opportunity, and moreover, a call to arms for us to get stuck in and help. There is still so much work to be done at home and abroad when it comes to social reform. Hate crimes are growing and remain unreported. Young people are still self-harming and killing themselves because of internalised hate and because they're being bullied. 'Honour deportations' or murder are still being carried out in religious, immigrant communities. And a large proportion of LGBTQIA+ elders are being pushed back into the closet as they age and require care.
There are many who think the LGBTQIA+ community has achieved the equality we have long sought. Yes, in the eyes of the law, we may be equal, but that doesn't yet mean that we are truly safe, that we belong and that we are included. Certainly not in Hungary, and in many other places around the world.
Pride is a protest: a big, bright, celebratory, in-your-face; and ultimately crucial protest. The legend began because some fifty years ago at the Stonewall Inn, LGBTQ+ people – many of which were people of colour – started a monumental movement that grew to become a global celebration of queer visibility and freedom. And that's why we must continue to protest and celebrate the queer community – and to stand shoulder to shoulder with our BIPOC, trans, non-binary fellow humans and those from other marginalised groups, in Hungary, or wherever they are in the world, to stand up for their rights and protection.
Their rights are our rights too. And we must never take them for granted.
How to help
There are a number of Hungarian-based human and LGBTQIA+ rights organisations that can do with your help. Visit Amnesty International Hungary; Budapest Pride and Háttér Society which provides information in English. There are other, more grassroots organisations, but the information is only available in Magyar.

Photography by John Tyson