PROUD Experiences (the travel networking event where experience makers, hoteliers and destination marketers meet to pave the way for a more inclusive industry – and consequently, a more equitable guest/visitor experience – brings together many brands known and loved by OutThere travellers. Some of the show's LGBTQIA-welcoming delegates come from far-flung lands – like Inkaterra, a brand that has been at the forefront of ecotourism and sustainable travel in "deepest darkest" Peru since 1975.
Some years ago, we had the pleasure of meeting José Koechlin von Stein of Inkaterra, who has pioneered authentic, ecotourism in Peru for some 45 years. We remember the discussion so vividly, because of Jose's brimming passion for paying it forward from the get-go … before 'sustainable tourism' was even murmured as the concept that is so commonly touted today.
We're proud to report that the passion is unwaning, his properties in the Peruvian Amazon, Machu Picchu Pueblo and Cuzco continue to provide travellers with authentic, adventurous and regenerative experiences, in which proceeds go far to benefit the Inkaterra Asociación. The association in turn has developed multiple conservation and academic efforts throughout the Amazon and Cloud Forest; not to mention succeeding in a mission to help make Machu Picchu Pueblo the first carbon-neutral city in South America.
Inkaterra has ecotourism experiences that range from hiking Machu Picchu's ruins; to trekking the Amazon Jungle and taking a boat out on Lake Sandoval to see rare wildlife; to making a personalised massage therapy plan with fresh herbs from the garden for all their guests, whatever their background. But, firm in the belief that sustainable travel goes beyond a place and its people to foster greater good in the wider world, Inkaterra is also invested in LGBTQIA+ inclusivity in its operations. We catch up with Julian Schnee, Account Director of Geoffrey Weill Associates, one of Inkaterra Hotels' brand ambassadors, to find out more.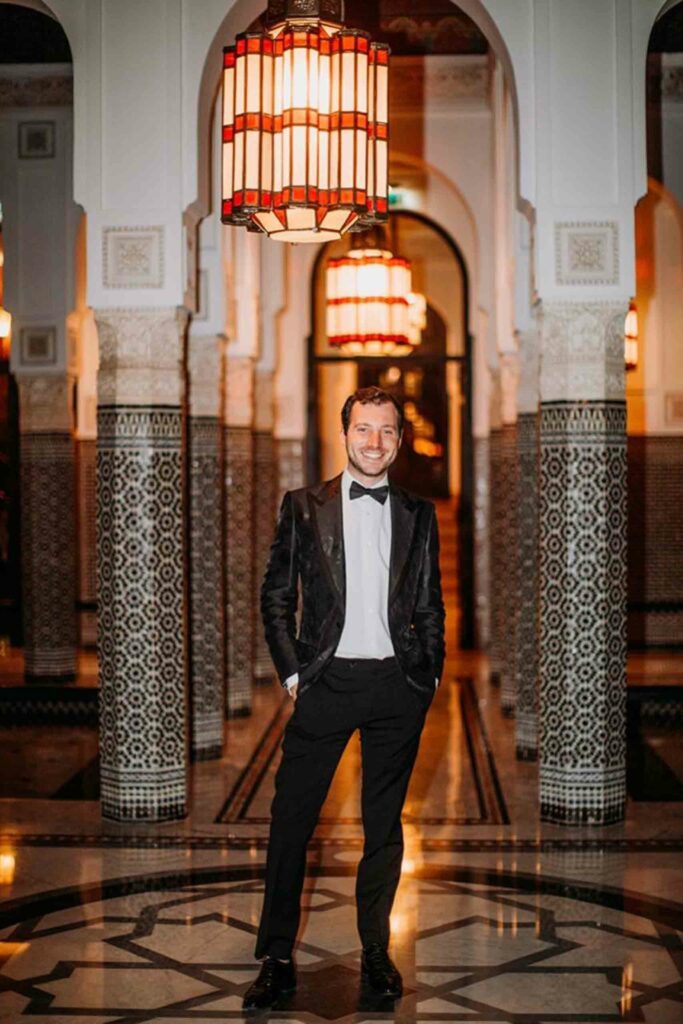 "As a gay man who is extremely passionate about travel and has worked in the luxury hospitality space for some time, LGBTQIA+ diversity inclusion is something I feel very strongly about. I am proudly gay and am honoured to represent travel brands that celebrate diversity and help move the needle forward in terms of making all guests feel comfortable, welcome and celebrated; including Inkaterra Hotels in Peru."
"I am fortunate to be able to live my life authentically here in New York City where I live, and while on the road for business and pleasure. I take pride in representing travel brands that provide authentic, unfiltered experiences of the destinations in which they operate … while offering diversity and openness to the many travellers they get to take care of."
"Inkaterra excels at doing just that because it is built on personalised service and experiences; and that means welcoming, including and celebrating everyone no matter who they are, who they love or how they identify."
To Inkaterra, it's clear that a hotel is what makes an experience in a destination unforgettable, and not just a place where you rest your head after a day out exploring. We can vouch that Inkaterra does a fabulous job at making sure every guest feels celebrated and special and for the most part, it comes down to the hotel's team.
"Many times, interactions with hotel staff are some of the first you have in a culture foreign to you, so those first experiences can set the tone for the whole trip. Whenever I set foot into an Inkaterra property, I am treated as a family member who just returned from a long trip abroad: not only do I feel safe, seen and heard, but I feel celebrated; I feel free to be my true self as soon as I walk in the door. The same goes for any guest, no matter who they are, or whether they've stayed with the brand before. Inkaterra welcomes all guests with open arms and makes them feel at home, something especially important when travelling in a foreign country as a queer person. By creating safer spaces for LGBTQIA+ individuals, Inkaterra hopes to be more welcoming and appealing to these audiences," adds Julian.
"Providing safe spaces so that our LGBTQIA+ travellers feel as comfortable and secure while staying with any of the seven Inkaterra properties is one of our most important goals, especially when travellers go out in the field with our trusted Inkaterra Field Guides, who are trained to provide everyone with a feeling of security whether out in the Amazon, Machu Picchu and Cuzco. In addition, we are very careful when taking the details of travellers' IDs or preferences in accommodation and we do not discriminate against any preferences or preferred prefixes or pronouns. Currently, adding several prefix options is not a common practice in Peru yet and we hope that by leading in this direction, we can make it a routine practice across hospitality there, with a little time," says Julian.
We ask what advice Inkaterra can provide other Peruvian operators to be more welcoming to LGBTQIA+ guests. For visitors to Peru, the sheer exoticness of the destination can already be overwhelming, let alone the concern over possibly encountering conservative attitudes.
"Do your best to make all guests feel welcome and represented. This can be as simple as including same-sex couples in marketing collateral so that queer people feel included when researching places to stay. True inclusion means providing a space where anyone can feel comfortable and at home, long before they're staying with you," says Julian.
"At Inkaterra, we fully understand that it is our job to alleviate some of the stress LGBTQIA+ people face when they travel. Along with continuing to uphold our usual standards for all guests, we will be maintaining our preventative measures to ensure the safety and well-being of our staff and our guests. I firmly believe that everyone and anyone should be able to go about life, no matter where they are in the world, stay true to who they are, and be met with, and be shown respect, curiosity and kindness."
---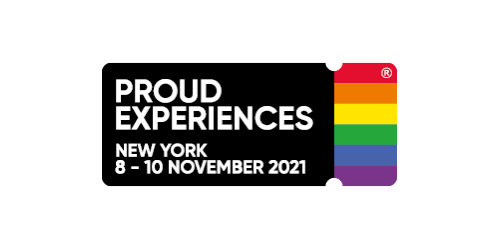 This article is in partnership with PROUD Experiences. PROUD Experiences is back this year, bigger and better than ever before. It'll take place once again in New York City, this November.
---