In Courchevel, for decades Europe's capital of pathologically pampered ski-holidaying, there's a new deal in town. The Grandes Alpes hotel fuses flawless five-star service with the luxurious privacy of an oligarch's superchalet and a cosy house-party vibe.
"As a butler, you have to be in love with your guests a little," purrs Pascal in a silky Breton brogue as he pours us flutes of Veuve Clicquot Vintage 2008. The last of our disappointment at the snowing-off of our helicopter transfer from Geneva melts away as we sink into giant sofas and point our toes at the sleek modern fireplace in our palatial 300-sq-m penthouse's vast living room.
"And perhaps you're hungry?" he enquires, reappearing from the apartment's professional kitchen bearing platters of exquisite sushi, canapés and locally handmade chocolate truffles.
This is what checking in is like at the Grandes Alpes in Courchevel, France's – and indeed Europe's – most shamelessly showy ski destination. Previously Courchevel 1850 (a canny 2012 marketing drive ditched the altitude reference in favour of renaming the three lower neighbouring villages as lesser variants on the stardust-sprinkling C-word), this resort, purpose-built in 1948, has long been a byword for no-request-too-outré ski bling, magnetising royalty, oligarchs and A-list celebrities with a combination of wildly exhibitionistic luxury, world-class skiing and prices so vertiginous they keep the hoi polloi a Lacroix ski's length away.
Sure, it doesn't hurt that Courchevel is one of four major resorts set at the heart of the 3 Valleys – with some 375 miles of pistes, the world's largest lift-linked ski area and home to dazzlingly diverse terrain. Nor that Courchevel's immediately accessible slopes are mainly north-facing (keeping snow in optimal condition) and flanked with pristine, scenic old-growth forest.
We also discover on this trip that Courchevel offers many of the best pickings for more adventurous downhillers.
"You want me to take you off-piste?" asks our snowboard guide Pierre, his delight palpable despite his decades chaperoning visitors.
"Most skiers in Courchevel, they don't like to ski. Urgh, nasty," he grins. "They prefer to do a few smooth runs in the sunshine, look nice, spend my mortgage on an amazing lunch, do two more runs, then go shopping."
But Courchevel's true USP has long been its lifestyle. Seventeen five-star hotels make this the world's highest concentration of luxury mountain hostelries. You can dine in a different Michelin-starred restaurant each night for a week. Many of the world's most expensive privately owned holiday chalets line the immaculately groomed slopes. And in the unlikely event you leave one of the feted on-mountain lunch joints feeling you've underspent, several have on-site jewellers – perfect for that must-have post-prandial tiara.
The resort's very first hotel, the Grandes Alpes has, since a radical reinvention in 2012, sought to do things a little differently. Its 50-plus original rooms have been converted into nine sumptuous, 24/7-butler-served, three- and four-bedroom apartments, some of which can be configured into single rooms or suites, of which our new digs, the Emerald apartment, is the star attraction. It's also blessed with the best hotel location in town – it's not only ski-in, ski-out, but walk-in, walk-out, unlike most of Courchevel's ritziest addresses, which may have instant slope access, but are often a limo ride from the village centre's designer-boutique-dripping streets. Brioni is literally next door and Chanel, Valentino, Prada and Graff a snowball's toss away. And the hotel provides standards of service and fanatical attention to detail to suit a dizzyingly high-spending and correspondingly demanding demographic.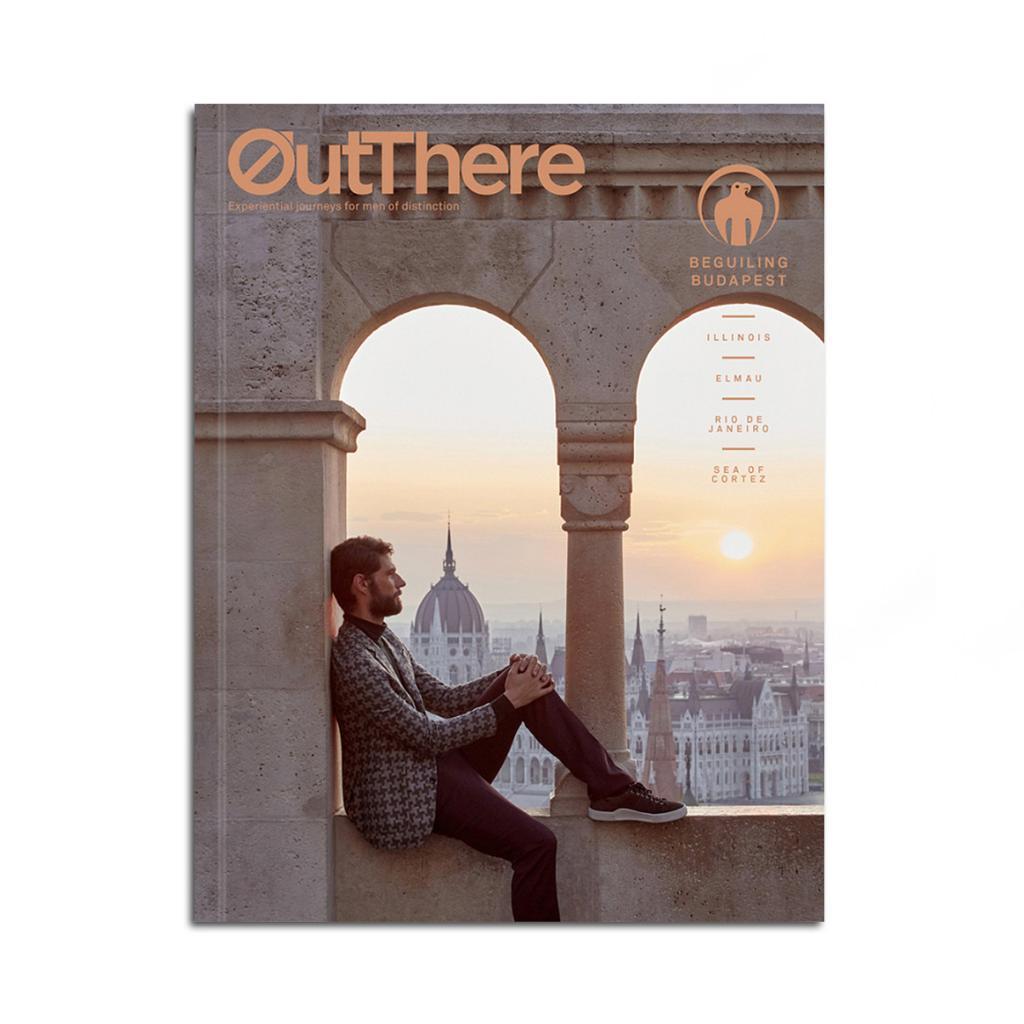 Interiors architect Jean-Marc Mouchet helmed the building's transformation and his creation spins a handsome palette of traditional local architectural materials into sleek, generous spaces that tick all the boxes of contemporary international luxury and house intriguing modern artworks alongside a sprinkling of eccentric kitsch. By night, Perspex chandeliers, one twinkling through the floor-to-ceiling windows over one of our apartment's four balconies, light the building's traditional wood-chalet façade, as well as the snow beyond, in Pop neon colours. Our bedrooms, by contrast, are dark-wood and fur-rich cocoons – with the exception of the 44-sq-m master, whose huge polished-concrete bathroom could comfortably ablute the entire national ski team simultaneously.
Among Courchevel-exclusive extras are an in-house spa partnership with the Swiss beauty uberbrand Bellefontaine and a deal with Foil Skis that allows guests to test-drive and/or buy its limited-edition, €40,000 Oro Nero models, made of 8,000-year-old bog oak with 14-carat-gold-plated bindings and poles. Further designer tie-ups are apparent with couture house Hermès displaying framed scarves on the walls of the hotel's Bellini's bar and splashes of signature-orange soft furnishings throughout. Meanwhile, the iconic 1950s speedboats of storied Italian yacht brand Riva inspire the decor of the dapper pool area.
The Grandes Alpes hotel's guest team is constantly poised to realise the most extravagant of guest whims, from a private champagne breakfast in a hot-air balloon to building an igloo to host a young guest's birthday party. Any vintage you could wish for can, of course, be sourced and the general manager confides in us that many a guest's connoisseur requests see them outdrink their room bill.
Where Grandes Alpes is breaking ground, though, is in delivering all this glamour and pampering (glampering?) in a relaxed spirit that contrasts with the forelock-tugging obsequiousness traditionally typical of Courchevel's most rarefied establishments. Guests of all ages, nationalities and dress styles rub along nicely in the cosy bar restaurant, which we share one evening with an Australian/US breakaway birthday group having an R&B dance-off in Uggs and leggings, with toddlers crawling at their feet, a seriously dressed-up (and comprehensively surgically refreshed) Russian couple sipping cocktails at the bar and two tattooed Bulgarian businessmen asking fellow guests for tips on what gifts to take home for their wives.
There's no formal restaurant. Guests can choose from the excellent French/Italian menu in the bar, venture out to sample the resort's truly exceptional destination dining or, as we do, cosy up for a private dinner, served by Pascal in our apartment's spacious dining room (with personalised wine pantry, natch). The kitchen will prepare anything guests ask for and, discovering that head chef Riccardo Ioanna is from Italy's Puglia region, we opt to test his roots and range by requesting a spread that showcases the flavours of his home – but fully vegan. The resulting banquet is deliciously delicate and fresh, with Ioanna's authentically simple preparation of perfect produce a welcome antidote to Courchevel's signature truffle-laden treats that we fail to resist daily at a selection of swishy mountain lunch restaurants.
Grandes Alpes' bottom line is, five-star service is at your fingertips any time you want it, but you're encouraged to treat the place as exactly what it is for as long as you're here – your home. And, while the bar's friendly, house-party atmosphere, fuelled by intimate and well-chosen live music sets, is inviting, the compact spa spaces seductive and the two dashing young men running the ski shop, their snug black ski pants and rollnecks giving them the look of Côte d'Azur cat burglars in 1960s Hollywood movies, are always good for a larky chat, we all tacitly agree to spend almost every free moment hanging out chez nous, where Pascal keeps the Veuve and truffles flowing, the state-of-the-art sound system flatters our playlists and we have a private spa treatment room and hammam, should taking the lift to the spa seem just too arduous.
As we say a wistful au revoir to the staff en route to our Geneva-bound limo, we discover that another unseen member of the team has helped make our stay so decadently delicious. On receiving our vegan-dinner request, the head chef had turned for tips to the expert – Mamma Ioanna, back in Puglia.
Photography by Yola Watrucka