Mention blue skies, good food, great shopping and Italy would be on anyone's mind. And they would be right. We don't need an excuse for a trip to Italy – ever – but the sheer variety of luxury hotel (re)openings that have been announced for 2023 is making us crave a return to the country. From cities to lakes, Italy has got us covered.
There's a romanticism attached to Italian summers that few other destinations enjoy. The use of seductive scenery and faded grandeur of old mansions in Call Me by Your Name, The Talented Mr. Ripley and Il Postino had us booking flights in droves, wishing never to return. Despite a recent – and frankly shocking – shift in the country's politics away from inclusion, Italy remains one of the most naturally beautiful places on earth and welcomes visitors all year round. With jaw-dropping mountains, lakes, and a coast offering experiential travel that varies from the centuries-old coastlines in rugged Cinque Terre to the wistful, tree-lined Amalfi Coast, it is hard to pinpoint the allure of Italy. Each Italian city offers a distinct experience. Florence, Venice, Rome and Milan are steeped in history and linked to spectacular landmarks that are destinations on their own.
It is this ethereal experience, which refuses to be captured, that draws visitors back to Italy's shores time after time. Over 50 million visitors arrived in the country in 2022 according to CEIC Data, which astonishingly is still below pre-pandemic levels – something that's about to change. So, how excited are we about a series of new hotel openings in Italy where we can go and live out our fantasies? Very, is the simple answer. Whilst there are too many to mention, here are three (re)openings that have caught our attention.
ROMEO Roma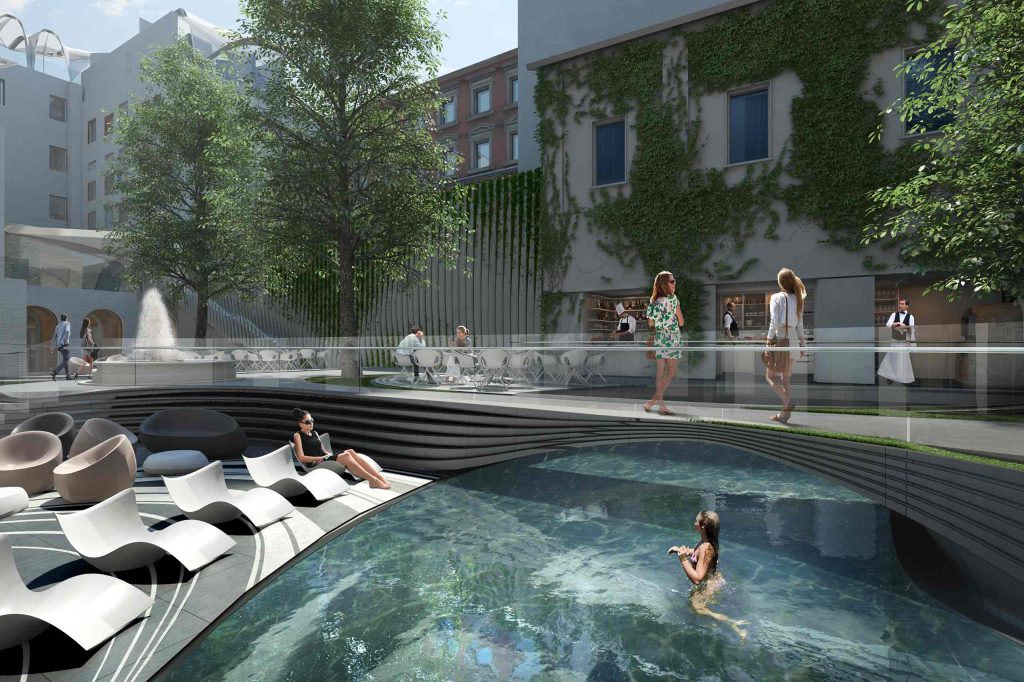 ROMEO Roma, set to open this autumn, is expected to be an urban oasis in the heart of Rome's high-end shopping district. The late Zaha Hadid's vision carried out by the Zaha Hadid Architect Studio will bring to life 80 historic rooms using Italian marble and wood. Five rooms will be complete with restored frescos, no less. The building dates back to the 1500s and offers magnificent views of the rooftops of the charming Campo Marzio neighbourhood. ROMEO Roma will feature Il Ristorante, a gourmet destination restaurant by Alain Ducasse, as well as a Neapolitan-inspired bistro, an open-air 1000 square-metre courtyard with indoor and outdoor pool, rooftop lounges and bars, and ROMEO The Spa by Sisley Paris. Watch this space! ROMEO Roma is one of the most enthralling hotel openings in Italy this year.
Portrait Milano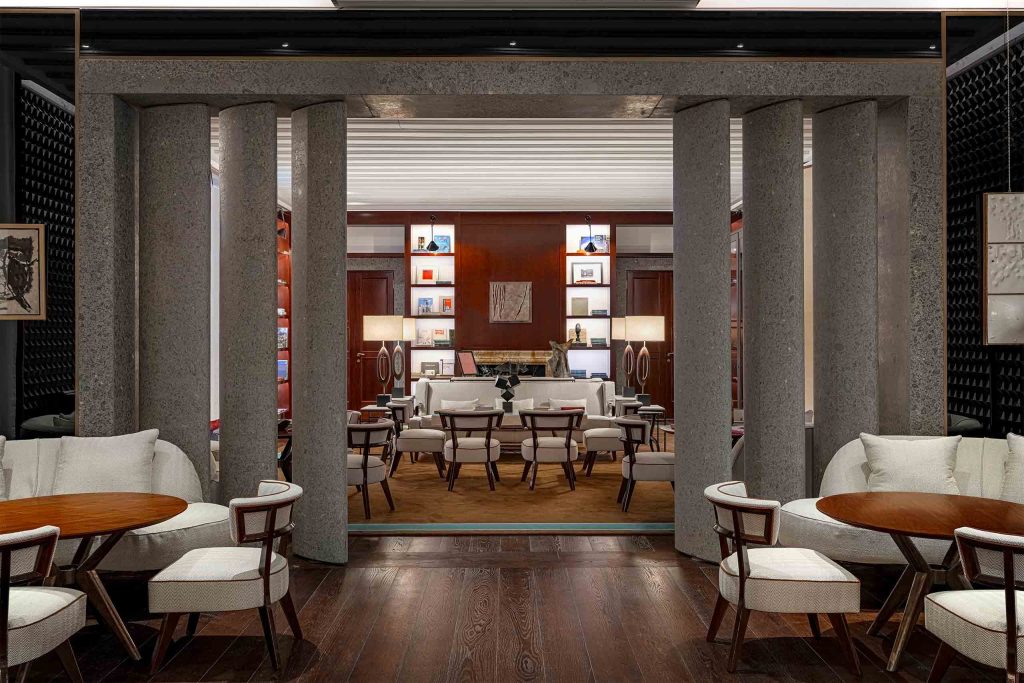 This former Archiepiscopal Seminary (1565), a masterpiece of Baroque architecture that evolved through the years to become a library, a printing shop, a school, and finally a creative workshop for architect Mario Bellini, is now Portrait Milano, an icon of hospitality in the heart of Milan's fashion district. It's the latest addition to the Portrait brand, following on from openings in Rome and Florence. Portrait Milano is a stand-out, five-star property, of seventy-three elegant suites and rooms, offering quintessentially Italian hospitality, just steps away from the ultimate shopping destination of the city. Architect Michele Bönan has created suites inspired by Milan's grand mansions but with a contemporary aesthetic. Beefbar, under Executive Chef Thierry Paludetto, and 10_11, with all-day dining complete with bar and garden, service formal and casual dining. In keeping with Milan's rich cultural heritage, the hotel has opened Piazza del Quadrilatero – a space shared with curated partners in fashion, dining and lifestyle that celebrates Milan and Italy. Portrait Milano makes for a beautiful experience in the heart of Milan.
Il Sereno, Lake Como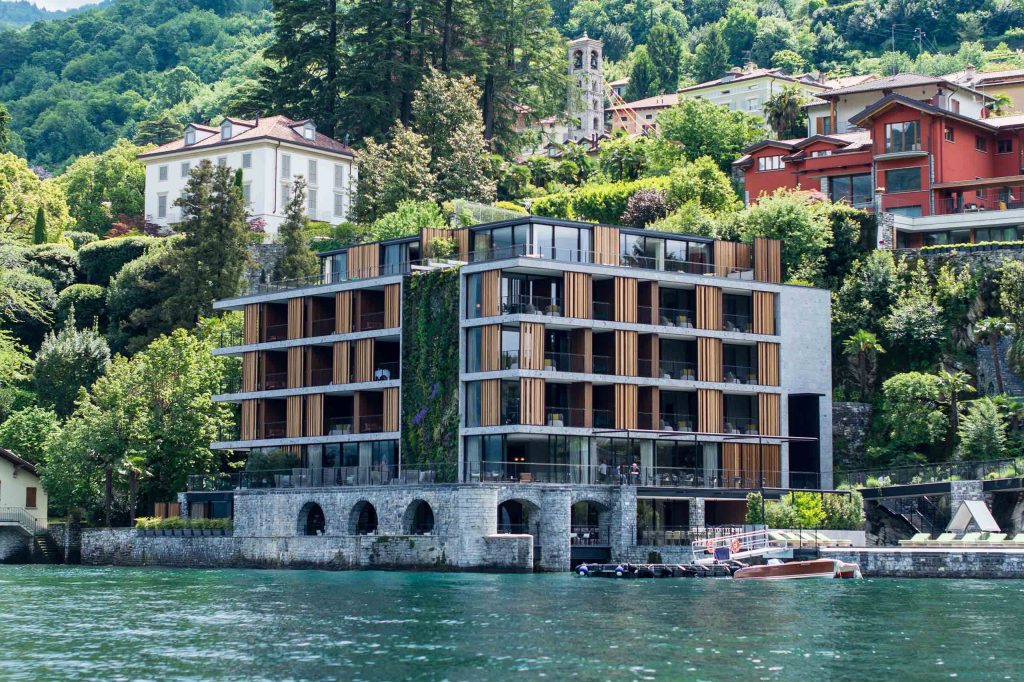 Lakes are a thing in Italy. Making the most of the breathtaking natural beauty of Lake Como, designer Patricia Urquiola has created a space that truly lives up to its name, Il Sereno. Constructed with natural wood, stone and wool to reflect the surroundings, Il Sereno's 40 suites stretch across 450 feet of the lakefront, enjoying the spectacular view. Lake Como's very first swim-up, The Darsena Lago Suite, is also at Il Sereno, which has just reopened for the 2023 season.
Guests are treated to wild swimming, Michelin-starred Il Sereno Al Lago headed by Executive Chef Raffaele Lanzi, yoga, hiking and biking around the lake and even a dual stay with Bürgenstock Resort,  Switzerland, just 3 hours' drive away. For a final touch of luxury, there is a Dom  Pérignon Experience where guests stay in a suite with in-room breakfast (with the option of dining at the restaurant) and a complimentary bottle of Dom  Pérignon served with ​​apéritif served on the terrace. Just tell us where to sign up!
Photography courtesy of ROMEO Hotels, Lungarno Collection, & Il Sereno