"There's nothing like being a clued-in stroller navigating Harlem," says John T Reddick, this long-time resident of NYC's most vibrant neighbourhood. So who better to ask for his meditation on the past and the present, the architecture and fashions of the area he describes as 'a brand greater than Chanel'.
"I grew up in Philadelphia, a city founded by the Quaker William Penn in 1701 and historically referred to as 'the City of Brotherly Love'. For me, that turned out to be an omen. Mount Airy was the neighbourhood where I was raised and, today, like then, it remains an economically and culturally diverse community.
"One benefit of growing up there was that as an African American I never felt there was any barrier to pursuing whatever I desired. The area was rich in American history and unique architecture, with homes and churches that date back to the 1700s and the period of the American Revolution. That exposure and interest inspired my enthusiasm for architecture, history and drawing early in my school life. As a teenager in 1965, I came to New York City with family to visit the World's Fair and we stayed with relatives in Harlem. From then on, I was hooked on visiting the neighbourhood and finally in 1980, I moved here.
"I was educated at Yale University's School of Architecture and had two really amazing and influential professors there. One was the historian of African and Afro-Atlantic art Robert Farris Thompson and the other was the architectural historian Vincent Scully. Both were dynamic presenters of history and culture who honed my sense of cultural observation. Their imparted wisdom made me particularly observant of architecture, open space and their effects on human engagement. I scrutinise these environments with the same probity a scientist reserves for peering through a microscope.
"Observing Harlem through that lens, it was not lost on me how empowering the area's natural landscape and architectural streetscape were, with its panoramic view of Manhattan's towering icons serving not only to inspire its residents spiritually, but act as a touchstone of Harlem's place within the orbit of the city's towering mecca too.
"An important part of my career as an architect has been involved in organising and advancing contemporary monuments and the enhancement of public spaces in Harlem, so that they further the neighbourhood's African-American presence and history in the context of New York City. Projects include a monument to the writer Ralph Ellison by the artist Elizabeth Catlett, a plaza commemorating Harriet Tubman, a liberator of enslaved African Americans, by artist Alison Saar, as well as a traffic circle in Central Park designed by Algernon Miller and Gabriel Koren in memory of the leader and abolitionist Frederick Douglass.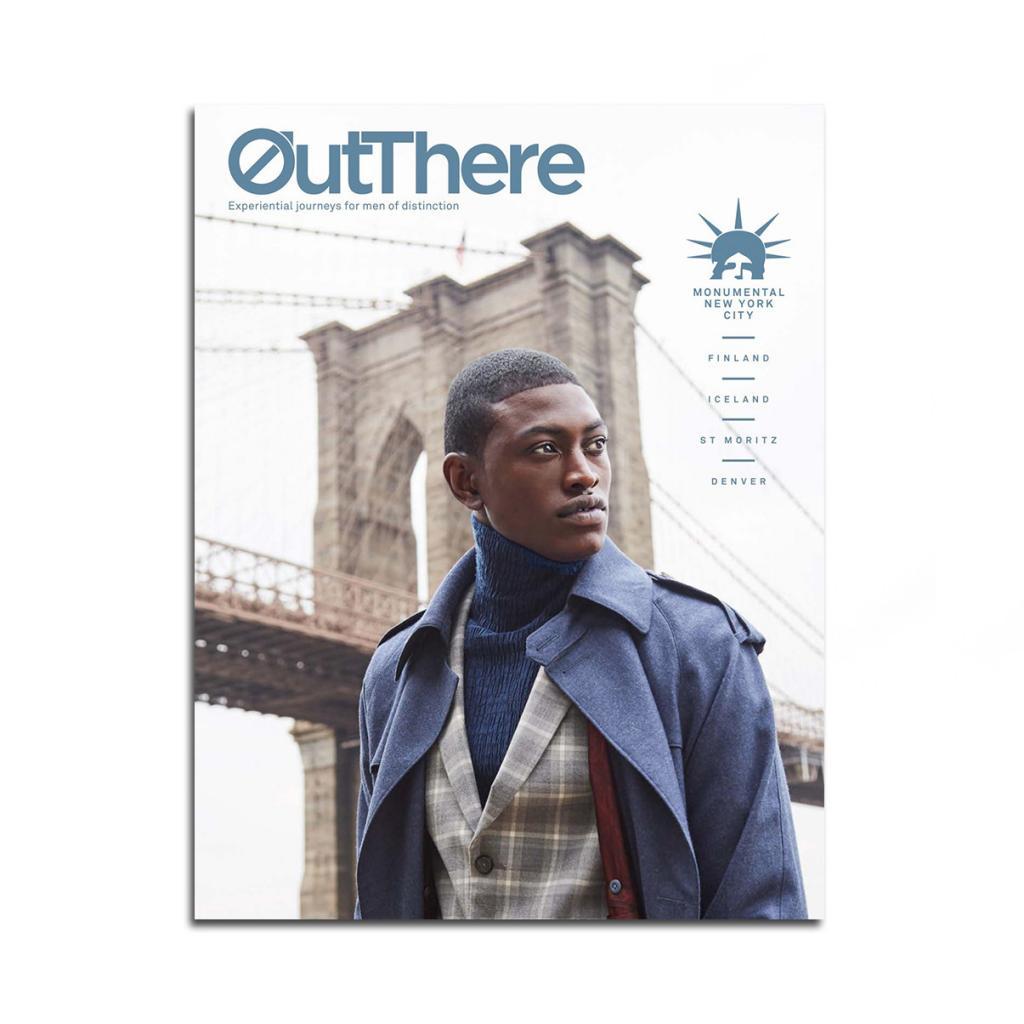 "Langston Hughes is, without a doubt, my patron saint. I feel I owe him everything; all my love and eventual exposure to the Harlem Renaissance of the 1920s and its players I owe to my exploration of Harlem life through his eyes, writings and personal associations. In particular, his correspondence with writer, critic and fellow man-about-Harlem Carl Van Vechten provided me with an informative lens through which to evaluate the creative engagements and global influence Harlem's LGBT artists had on the international LGBT community of the time. In the 1930s, for instance, poet and writer Gertrude Stein, composer Virgil Thomson and ballet choreographer Antony Tudor were engaged with gay African-American artists, dancers and singers composing and rehearsing the opera Four Saints in Three Acts in the basement of Harlem's St Philip's Church.
"Harlem's biggest asset is its communal spirituality. There's a public engagement of emotion and an ever-clever 'shade' to the reading of human acts and behaviour that often cuts to the bone in its observation and humour. In reading the works of Harlem writers Langston Hughes, Ralph Ellison, James Baldwin and Maya Angelou, one recognises similar ironies and rhythms that resonate with the beat of Harlem life. Because the rhythm of Harlem inhabitants has evolved from a diaspora of the African experience, it has a lilt that encompasses Jamaica, Georgia, Nigeria and New Orleans, Havana and 125th Street. The community embraces many tongues that speak through varied modes of dress, hairstyles, music, art and other aspects of the culture. Even today, Harlem remains a receptive audience to those beats.
"The most diverse and interesting communities to me are always to be found in ports. Waterways in their day were the true highways of commerce and human movement. Travel by ship in the early 20th century afforded the Jamaican black nationalist Marcus Garvey and others like him of African descent from South America and the Caribbean the opportunity to access lives in America and Harlem and connect historically in a supportive community, where they could share their ancestral stories of culture and enslavement.
"Other figures, such as the entertainer Josephine Baker, Langston Hughes, left, and the family of James Baldwin, found access to Harlem by way of the railroad and the train lines connecting America's rural south and Mid West to New York City. The richness of this diversity, exposure and exchange fostered an artistic movement that centred in Harlem and inspired musicians, writers, artists and the political players of the day to make it home. For the generations of us that have followed, I feel Harlem remains, because of its history, a mythic place. Much like New York City itself, it's a global black beacon, an ever-changing barometer of how we see and empower ourselves and through that how we project to the world our collective voice.
"New York City and Harlem, in particular, were centres of African-American wealth, culture and political influence. Fundraising performances at the Apollo Theater and collections at local churches provided financial support for the civil-rights efforts in the south. Harlem also had many gay residents active in the movement. Activist and organiser Bayard Rustin and composer Billy Strayhorn both used their influence to involve others, while James Baldwin engaged not only with African-American peers Nina Simone and Harry Belafonte, but worked to bring into the movement whites such as actor Marlon Brando and the photographer Richard Avedon, who'd been his high-school friend and classmate.
"I have always admired Harlem's architectural beauty, its broad boulevards and natural landscape, with its variation from the heights to the plains. African Americans of the 1920s strolling along Harlem's wide avenues lined with buildings that evoked the streets of Paris must have felt a certain pride in possessing a community that challenged the stereotype of forever residing on Gershwin's 'Catfish Row'. That era's photographs of Harlem life were the Ralph Lauren ads of their day for African-American aspiration. Many of these boulevards look very much as they did when the Harlem Hellfighters infantry unit, with James Reese Europe leading its marching band, paraded up them during the armistice celebration that followed World War I.