The Kimpton Blythswood Square seems to stand just a little taller than similar places to stay around Scotland's 'second city' (although Glasgow is arguably coming for Edinburgh's crown!). With impeccable service and a show-stopping Penthouse Suite Apartment, this contemporary-cool property is just perhaps the city's top address.
Glasgow is a city of storied architecture, but in illustrious Blythswood Square (an address that has recently returned to favour after long being the heart of the city's red-light district) one Georgian townhouse stands out. The former clubhouse of the Royal Scottish Automobile Association, the hotel's design cleverly revels in its period features, yet provides the lashings of vibrant colour, edgy art and contemporary charm – not to mention a cosmopolitan feel and inclusive welcome as we visited in Pride month – that we have come to know, love and expect of a Kimpton.
The Kimpton Blythswood Square is a hotel that has fun on its agenda; it's a Great British urban playground for an up-for-it crowd of all ages, staffed by a friendly and young-at-heart team. The Bo and Birdy restaurant is a buzzing watering hole and restaurant, and the contemporary spa and thermae a place to relax. The hotel even gets playful in some of its rooms, like its 'green suite', a fifth-floor room that is a Glaswegian jungle of air-purifying and de-stressing plants as well as CBD-fueled escapism. It's no wonder why they call Glasgow 'The Dear Green Place.'
But our epic accommodation was easily the best room in the city. The Penthouse Suite Apartment is a sprawling two-bedroom space that occupies the entire top floor of the building, with access via private elevator, a humungous party-worthy lounge, rooftop patio, sunken jacuzzi bath, steam room and fully fitted kitchen and dining room – stunningly designed in mid-century modern style and sure to incur some severe Instagram envy.

We adored our stay here at what we're calling Glasgow's most luxurious property, but it also made for the perfect base to explore this arty and creative city, with the key sites, shopping streets and drinking dens all a short and pleasant stroll away.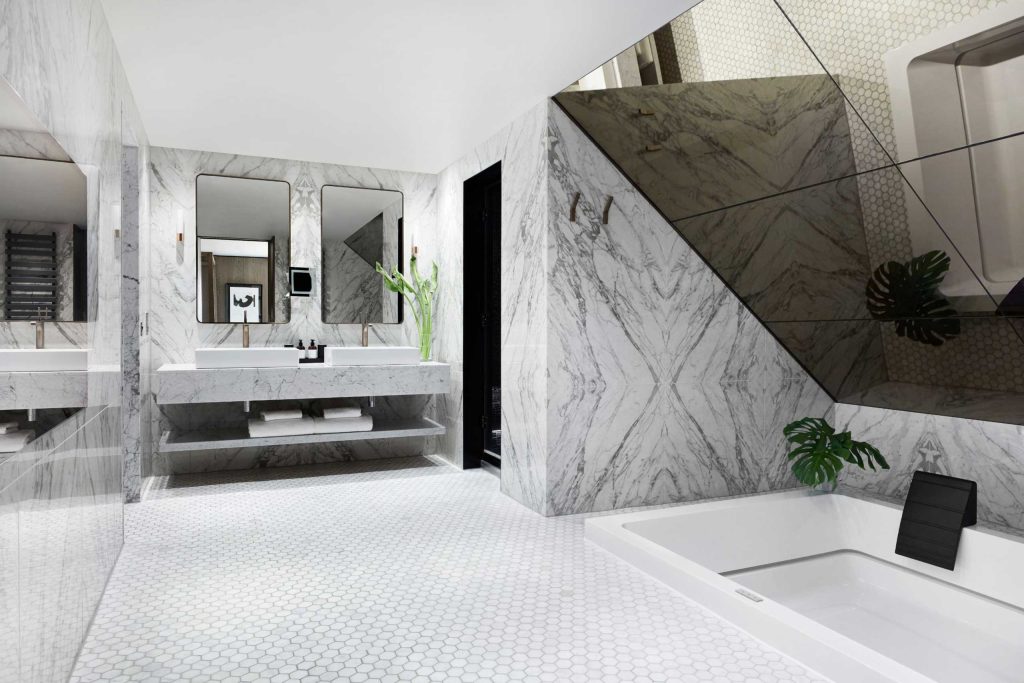 | | | |
| --- | --- | --- |
| Perfect for | Fly into | Right on time |
| The Sophisticate | GLA | GMT +1 |
While you're Out There
A stay at the Kimpton Blythswood Square puts you within easy walking distance of many of the city's main attractions, including the wonderful Centre for Contemporary Arts, which hosts several exciting exhibitions throughout the year.
www.kimptonblythswoodsquare.com
Photography courtesy of Kimpton Hotels