Emerging after Communism from decades of cultural and economic privation, Budapest's creative spirits spun a new aesthetic out of lack, repurposing and individualistic expression that still defines this confident, cosmopolitan city today.
'There is nothing new,' Marie Antoinette's dressmaker reportedly said, 'except what has been forgotten.' In the world of high fashion, it was Vivienne Westwood who first proposed making a virtue of the notion, in a bid to make the industry's untrammelled consumption unchic, a mission whose growing traction saw Fashion Week Stockholm cancelled this year to explore creating a more sustainable event.
Budapest did this, albeit for different motives, decades ago. Impecuniousness became its own inspiration and in Budapest's drab post-Communist dawn of the late 1980s, creatives across design, interiors and fashion got their DIY on to create a stylish and sexy new aesthetic that has transformed the city.
The romkocsma ('ruin bars') of Pest's District VII are perhaps the most famous example, reinventing dilapidated, low-rent inner-city buildings as vibrant social spaces crazily decorated with whatever abandoned bric-a-brac could be repurposed into funky one-off decor. Although off-limits now to Budapest's cool crowd since their discovery by mass-market tourists, they were perhaps the most visible signal of the city's bold new visual language and their influence continues to shape its creative enterprises. 'A DNA with its strong identity in architecture, design and art stuck here from the 1970s and 1980s' is how Dóri Tomcsányi, a successful Budapest-based womenswear designer, describes it.
Vintage stores, allowing Budapesters to express the colourful, eclectic and individualistic lives they were starting to build for themselves, sprang up all over the city centre. The mecca among them, Retrock, remains a venerable presence in the VIIth and still reliably provides one-off finds, while for the in-the-know the current stars of the pre-loved scene are LoveBug Vintage and Balaton Butik in Buda.
It's a well-worn observation that in art, everything is written, everything is made already and waiting to be remade into something new and original. Thrift-store chic made the city everyone's canvas to paint and repaint with whatever they could find. Laden with everything from Soviet-era watches and old SLR cameras to framed paintings and vintage clothes, Ecseri flea market remains a goldmine and, with its Kusturica-movie ambience, a more exciting experience than the polite antique shops that line the famous Falk Miksa utca, where many Ecseri items end up – with a fat, tourist-ready mark-up.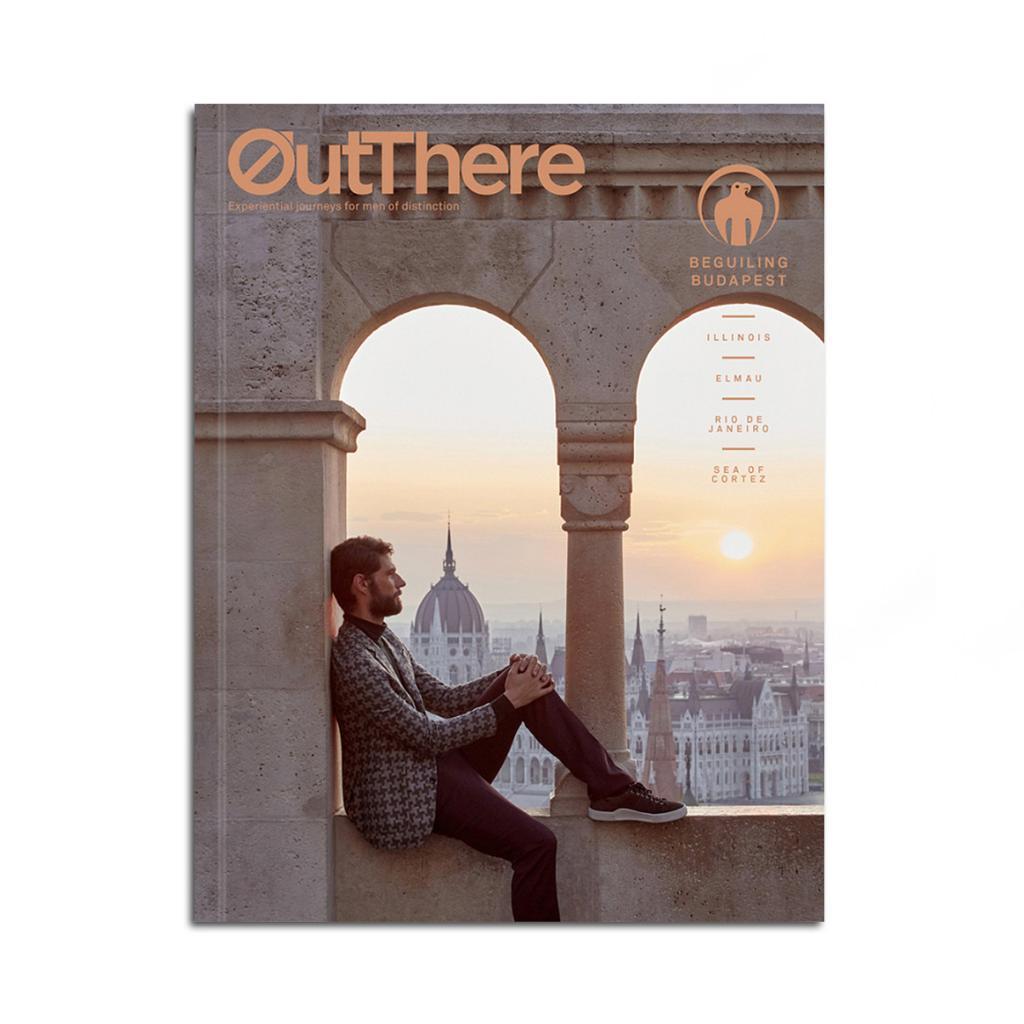 The Budapest of today is a far richer, more confident and highly cosmopolitan place, with a high-end offer to rival that of any capital city, with its role as a key player acknowledged by The New York Times in 2017 in its appraisal of the 'new fashion hub' Eastern Europe now offers. Splitting her time between Budapest and Milan, Transylvania-born 'Baroque futurist' couturier Dora Abodi has dressed Cate Blanchett, Lady Gaga and Emma Thompson, while menswear maverick Dora Mojzes' Y.ld label channels sci-fi fascinations honed as a stylist for Hollywood movies including Blade Runner 2049 through operations based in Budapest, Mexico City and LA.
Another rising menswear star is Sandor Lakatos, whose sculptural, monochrome pieces mix global couture references with an element of refreshing disruption that is pure Budapest. We even have our own English tailor, in Simon Skottowe, an import, via Milan, where he spent two years as cutter for Katherine Hamnett. And while he blends elements of English bespoke traditions with Italian flair, at the heart of his practice is reversing 'the loss between the 1970s and 1990s of knowledge once available in Budapest' to restore 'the continuity of the craft with the other centres of tailoring excellence in Europe'.
As Hollywood has discovered the remarkable range of iconic cityscapes Budapest has to offer (not to mention their cheap location-hire rates), global luxury brands too have flocked to be part of the city's new success. Nicknamed 'Budapest's Champs-Élysées', Andrássy út drips glossy boutiques. Nubu is one of the rare shops among the international behemoths to showcase a native label.
Five-star hotels, meanwhile, have for the most part wisely worked with the city's heritage, lovingly restoring historic buildings and taking their lead from their architectural character, rather than recasting them as yet another cookie-cutter superluxe cocoon. Four Seasons' lavish rehabilitation of the neo-classical Gresham Palace deserves credit for sensitive integration of the brand into the city's aesthetic, while the newest hospitality icon in town is the Hyatt's jaw-dropping Art Nouveau Párisi Udvar, opened this summer by Mellow Mood Hotels.
With much prosperity, however, inevitably comes some brash ostentation that drowns out culture and personality with banal displays of status and salary. And so we have a sprinkling of hotels and restaurants whose overblown, look-at-me interiors shout down the historic buildings' beautiful proportions and eclipse Michelin-starred flavours with flashy aspirations more Dubai than Danube. I'll mention no names, but you'll know when you walk into one.