Peter Szucs knows Budapest inside out. In his many years of living in the city – and indulging in all it has to offer – he has found many a hidden gem in the Hungarian capital. And luckily for us, he likes to share.
Foreigners made Budapest sexy. Or, at least, they helped a lot. After 'Goulash Communism', as the city's creative energy emerged, the coolest backpackers headed not to Prague or Vienna, but to Budapest. Here, East meets West, with Balkan and post-Communist influences, and these travellers added more cultural flavours to a mix that has shaped the amazing city Budapest is today.
Aged 17, I had just moved here myself, for love, from a rural town close to Romania and I loved meeting these travellers and discovering the city with them. Budapest was like a fairytale. On the Buda side there's a mix of medieval, Baroque and Gothic architecture, while in Pest you see classical, romantic and Art Nouveau styles. Almost kitsch, but real.
Three years ago, I set up the online magazine Peter's Planet Travel. I'd worked for 15 years in radio and magazines and travelled to every fashion capital as editor-in-chief of InStyle, but it was time to fulfil my own dreams. I've since travelled all over the world, exploring different ways of living and authentic traditions, meeting people, talking to them about the important things in life and how we all might live better.
When it comes to travel, I believe in flow. If you can be present in a city and catch its flow, you truly discover it. But every time I come home, Budapest is still magical. I couldn't live anywhere else. Where else would the city close a major bridge for the day so people can run a free yoga session or bring a picnic and listen to DJs, as often happens on Liberty Bridge over the Danube. There are outdoor music parties too, sometimes on the beautiful Gellért Hill with fantastic views over the city, and you can hear authentic Romani bands around town. And while we have our fair share of world-class luxury places now, it's still a very cheap city. So young creatives and entrepreneurs flock here and fill the city with art and innovation, as they did 20 years ago in Berlin.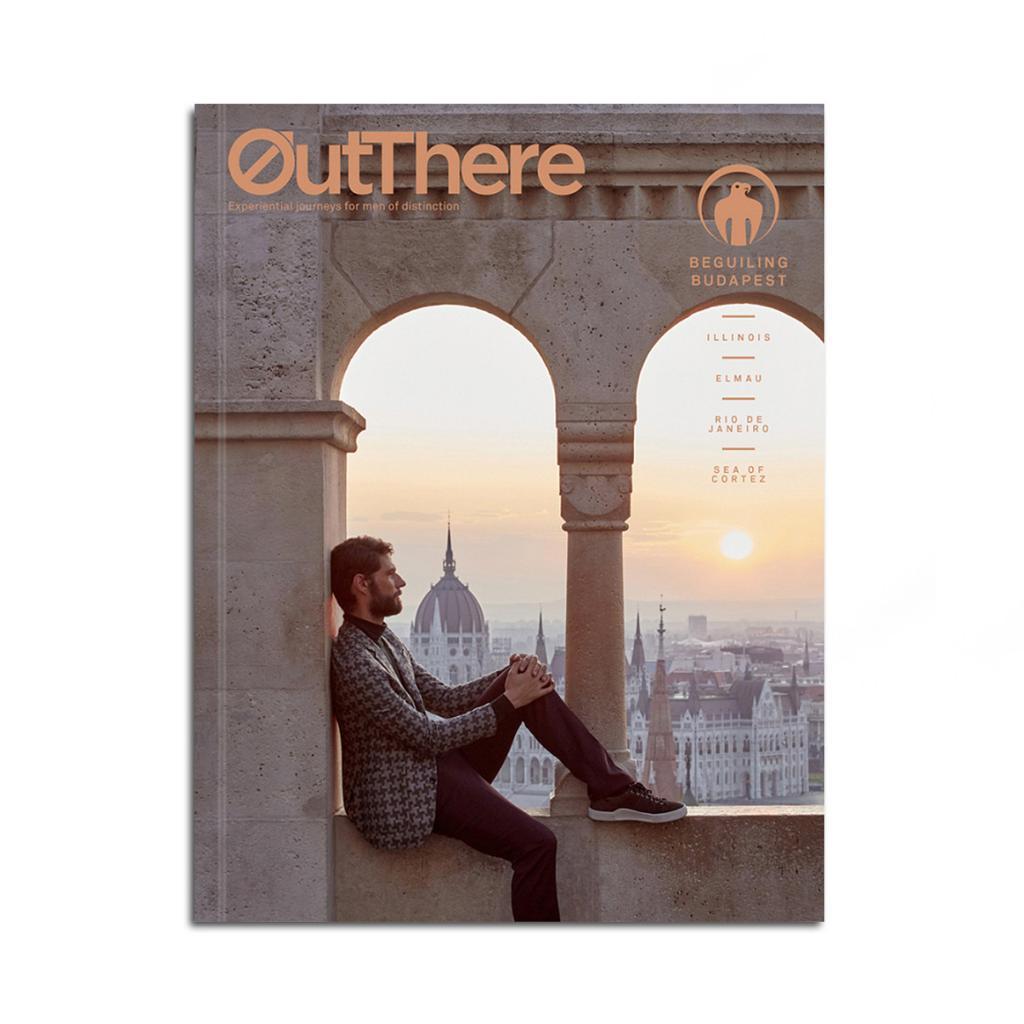 Because I've worked in creative industries, I've not found it hard to live honestly as a gay man, although I know not everyone found the city so supportive in the past. It's much better now – the young people couldn't care less who you're attracted to, although I still wouldn't hold my boyfriend's hand on a tram.
There are a lot of gay bars and clubs, but the coolest parties are underground, like the 'Papa Don't Vogue!' nights at Anker't bar. They're more mixed and open-minded than the regular gay scene. I hear Anker't's new 'Oops' night is great, too.
Visitors get the best out of Budapest when they make friends with locals. You can find out about the famous places and luxury stuff online, but for the lesser-known treasures – cool pop-ups, unpretentious but amazing restaurants, cosy music bars – you need to make connections with locals. And we're very friendly.
Some of my favourite places are really low key, such as Jedermann jazz bar and the gorgeous, old-fashioned Café Zsivágó, which is like a drawing-room from a Dostoevsky novel. And my secret is Fűvészkert botanical gardens. It's a beautiful oasis that dates back to the 1700s in a part of District VIII that isn't yet gentrified, so it's hidden between run-down apartment buildings and city streets. I had an exhibition of my travel photography there.
Ecseri flea market is an adventure, too. It looks unchanged since Communist times and you meet all kinds of wonderful Budapest characters. And while the famous District VII 'ruin bars' have become mainstream moneymakers that overrun with British stag parties at night, by day they have cool community events such as farmers', flower or vegan markets.
All year round, some of the city's historic public baths put on amazing weekend club nights called 'sparties'. Dancing to funky tunes all night in your bathing suit in a beautiful Baroque or Art-Nouveau spa… Where else on earth can you do that?
As told to Rupert Mellor, photography by Gergő Pejkó
At OutThere, we believe in boundless travel. But we understand that some destinations can pose challenges to travellers that complicate visiting them. We advise all visitors to inform themselves about local legislation and customs, and to work with a trusted travel provider in order to ensure a safe and pleasant holiday.