With his five stylish and much-loved restaurants across Budapest, self-made entrepreneur Hubert Hlatky-Schlichter has helped usher in a delicious new chapter for the city's gastronomy. And with his OutThere values proudly on show, he's challenging his fellow countrymen to open their minds.
Hubert Hlatky-Schlichter – entrepreneur, restaurateur, influencer, ex-model, philanthropist, husband – does things his own way. At 20, he scuppered his plans of being an international lawyer when his outspoken answer about a prime-ministerial nominee in an oral exam got him flunked on the spot. Soon after, he was promoted to deputy manager of a fashion store a fortnight after starting as an assistant, but he quit just two months later 'because I couldn't stand not seeing sunlight'. Temple Pleasure, the events company he started with his then-boyfriend, went bankrupt three times before its big, sexy parties found huge success. Then, at the age of 29, he decided to open a fine-dining restaurant – with no experience, no investors and in the middle of a recession.
"I didn't really know what I was doing, to be honest," he says. "If I'd known how to measure the risks and how much time, work and money would have to be invested, I possibly wouldn't have started."
Eleven years ago, Hubert's restaurant Babel Budapest was something quite new. Its dishes aimed to rediscover Hungarian culinary traditions and, with the best contemporary skills, refine them to world-class quality. The elegant, understated space and bespoke, meticulously selected tableware and artworks, meanwhile, expressed a cosmopolitan, contemporary aesthetic seeded by Hubert's travels, which began while he was making his living as a model for three years in his late teens.
"Budapest's dining scene back then was a disaster," he laughs. "The produce, the service standards, even what diners were looking for were not high quality. Dining can be very cultural. It can teach you a lot about a country, its traditions and its talent and that was my ambition for Babel."
The restaurant was a success, quickly earning a reputation as one of Hungary's best. That didn't stop Hubert from closing it for three months, however, feeling he'd 'lost his way'. Recruiting the exceptional young Transylvanian chef István Veres resolved that problem and last year Babel became one of six restaurants in the city to hold a Michelin star.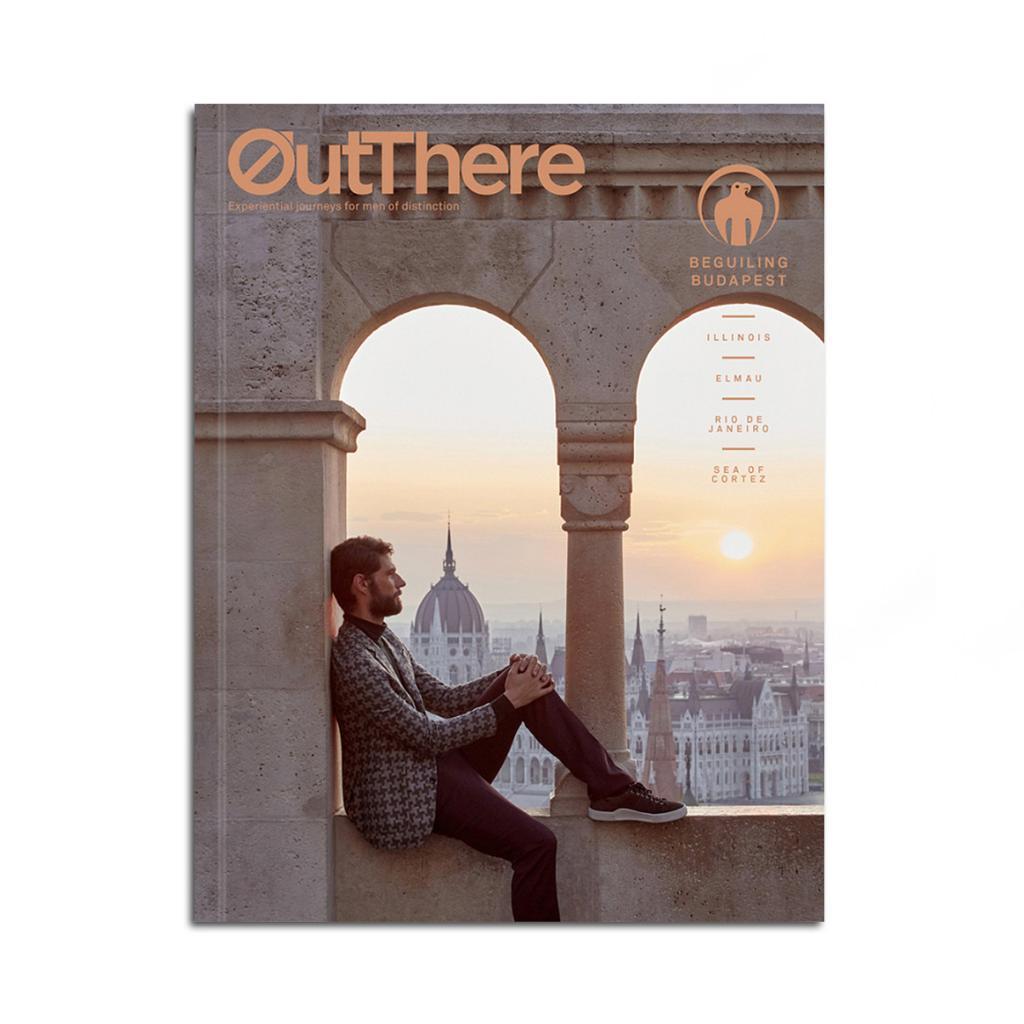 Today, Hubert manages a portfolio of five acclaimed restaurants across the city, each with its own meticulously realised guest-experience concept. Kiosk, a huge, airy dining room offering shabby-chic vibes and what was then a highly novel sharing concept, opened in 2013 and has revitalised Március 15 tér, a once-neglected city square. From May to September, its generous terrace gets a pop-up neighbour, also Hubert's, in Piazza, a funky al-fresco spot serving pizzas, pasta and cocktails. Across the Chain Bridge in Buda, Kiosk Buda has recently opened in Hotel Clark, which is also crowned by Leo, a rooftop bar/restaurant with DJs by night and perhaps the best 360º views in the city. As well as high-rolling Hungarians, global stars including Jason Momoa, Lewis Hamilton and Scarlett Johansson have all raised glasses there.
Forbes magazine has described Hubert as 'inevitably one of the most important actors of Budapest's gastronomy' and it's no exaggeration to say he's also one of the key players in the remarkable renaissance that has swept Budapest over the past 15 years, both as a destination and a place to live. Now employing a team of close on 300 across his restaurants and event-catering company Catering & Co, he has brought much more to the table than a keen eye for quality, detail and style.
"I love beauty and harmony," he says. "In everything I do, I try to build a bubble around me, where everyone shares a positive attitude, supports each other to do their best and feels good. And the more people I connect with, whether in work or just in life, the bigger that bubble grows.
"I love Hungarians and I love Budapest, but the one thing I don't love is the fact that Hungarians tend to have a sad, negative mentality. We like to complain. So I try to use what I do to show the many great things about our country, to celebrate Hungarian talent and show people that we live in an amazing place. At Babel, our sommelier offers only Hungarian wines – more than 200 of them, in fact – because our winemakers are amazing. And Kiosk isn't finished yet: I want to open a concept store there that will show our pride in the graphics and photography, art and design that are coming out of our country at the moment.