David Ankli is a storyteller at heart, organising perhaps the most informative and exciting tours of Budapest travellers could hope to join. To OutThere, he speaks of his past – and the future of Hungary.
I was born in eastern Hungary, but my family moved to Budapest when I was six, so I consider myself a native Budapester.
My business partner Márton Nagy and I have what we call a 'heterosexual-friendly' bar and restaurant. We'd always dreamed of running a home for travellers, somewhere you could come and soak up an authentic Hungarian experience in a relaxed and fun environment. No one really takes care of the gay community here, so we wanted to take the lead, to encourage gay people to be proud and have the courage to open their hearts and souls to the world.
Tourists and locals alike have an open invitation to come and sample some traditional Hungarian food and drinks. Everyone sits around one big table and we try and communicate some of the rich history and folklore of our country through food and conversation. After some wine, of course, we get into the problems the world is facing and how we're going to fix them. I don't steer the conversation – that's just where it tends to go when a lot of strangers sit around a table. Dining like this opens different doors that might be locked in people.
Growing up gay in Hungary was a nightmare, but I learnt to look after myself. You have your friends and family, but even so, when you leave school and home there's a whole world you need to deal with. When I first started applying for jobs, I'd pretend to be straight. But I remember the first time I finally decided to be myself. I went for a job and thought, "When you walk through the door, you're going to be open about who you are". And it turned out they loved me.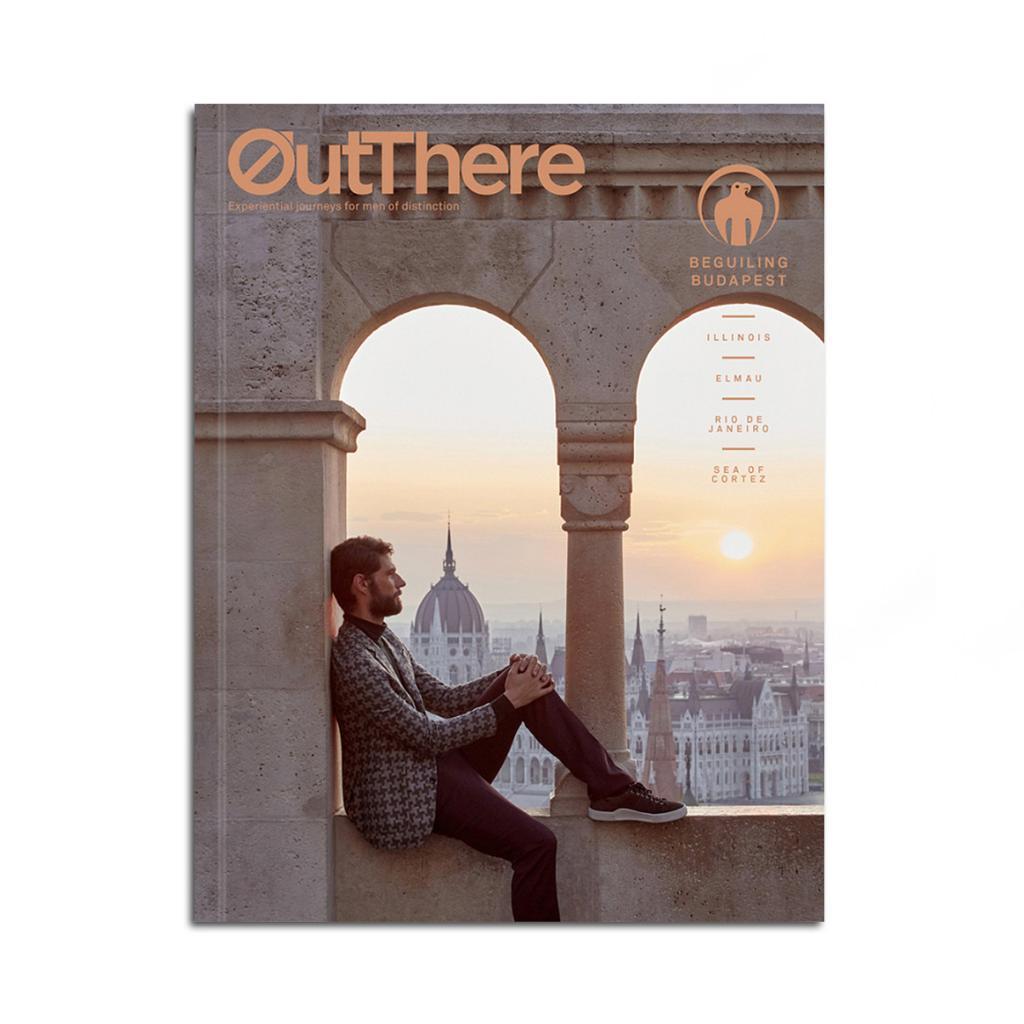 There was something in the air at that time. I noticed a change in how open people were in Hungary, largely on social media at first, but in real life too. People were starting to be honest about being gay, thinking maybe the world is ready, let's take a chance. When I was at Pride this year, there were far fewer protesters than before. Families now come. But we're not there yet; there are still lots of battles to fight; we need to carry on.
We Hungarians have always fought for freedom. We took on the Soviet Union and eventually they left us alone. But we need to keep at it. We've lost some people who should be here challenging the government. I think the danger nowadays is that when people see the government going a way they don't like, they just leave. But these are the very people we need to stay and make things better.
I consider myself to be at the ground level of activism. I work with Zsolt Erdei, chief editor of Humen magazine, one of the biggest LGBTQ publications in Hungary, putting on brunches and events for the gay community. I can see this developing into more bars and restaurants, because the gay scene is really only just forming. So we'll have the chance to shape it and grow alongside it.
We also organise tours of the city in English and Spanish. There's a Ukrainian sculptor called Mykhailo Kolodko. He has Hungarian origins and all over the city, he hides tiny statues that have a touch of history or little-known stories behind them. We devised a route that takes them in, as well as the big monuments. It's a unique way to see the city that weaves together history and leads you on an unusual journey.
I feel passionate about human connections and believe that with everything that's going on in the world at the moment, true bonds with one another can save us. I mean, you can't hate someone when you understand them. Everything we're doing now is just the beginning. We've grown entirely by word of mouth; we haven't even had a website. I just went out there and met people and it grew organically.
I'm a very positive person and, regardless of the current government, I'm very optimistic about our future. That's why I'm always smiling. Come and join us for dinner at Ankli's and you'll see.
www.facebook.com/anklisbudapest
As told to Zack Cahill, photography by David Ankli
At OutThere, we believe in boundless travel. But we understand that some destinations can pose challenges to travellers that complicate visiting them. We advise all visitors to inform themselves about local legislation and customs, and to work with a trusted travel provider in order to ensure a safe and pleasant holiday.