This winter is all about versatile looks that work on the street, in a gallery and at the bar. Here's our curated picks for the urban explorer.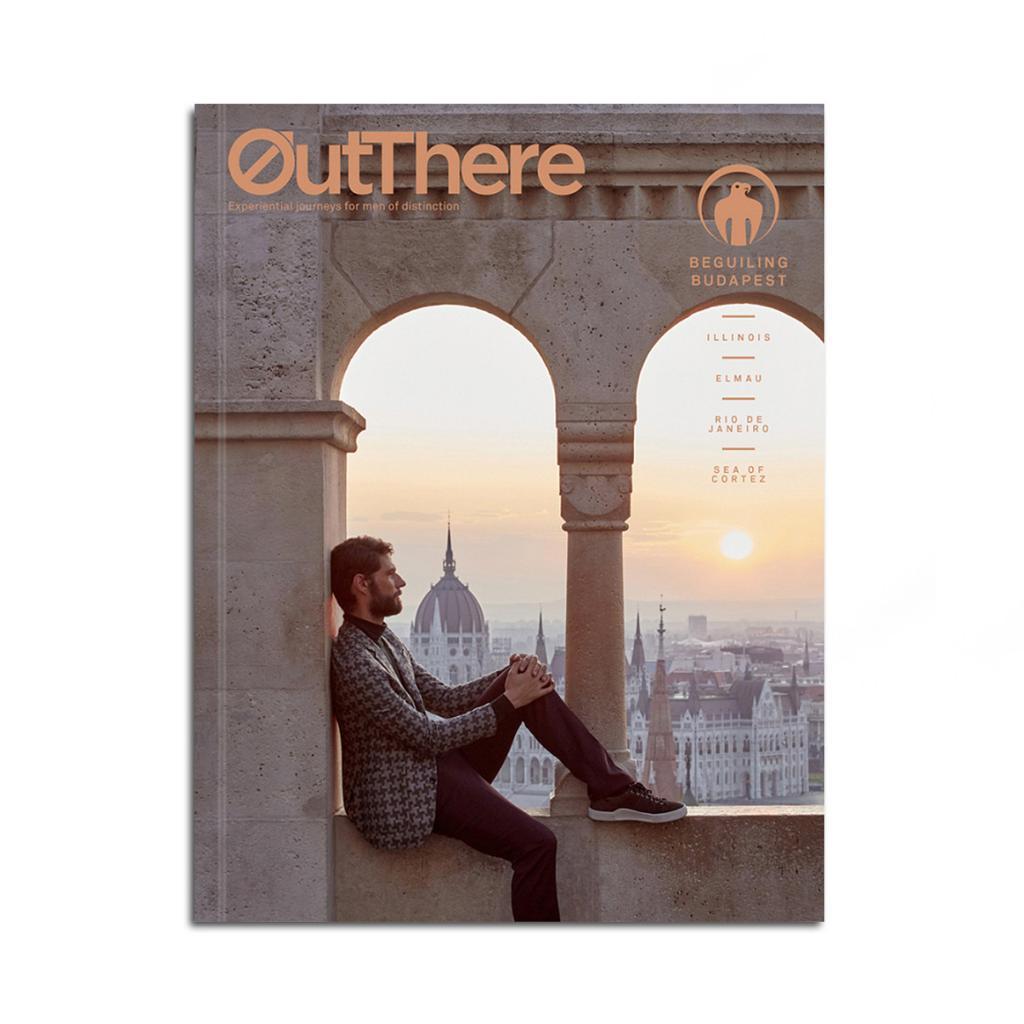 01: Soul Seeker
It's early days for Soul Seeker, an exciting men's streetwear brand just launched by Rajan Sangha, but the label already has us hooked with its take on the ubiquitous cargo jacket and pants. In Soul Seeker's hands, the pieces take on a whole new silhouette, reminiscent almost of a contemporary reimagining of Yves Saint Laurent's famous safari suit.
We just love the futurism of this look – big zip-up pockets on the trousers give you a functional utility-wear vibe, while the belted jacket keeps a strong style identity that takes the look from street-art side road to snazzy rooftop bar. These are items you invest in and, once you've worn them, simply can't live without.
02 – 03: Maison Kitsuné
If you're serious about curating a city capsule wardrobe – and we know you are – Maison Kitsuné is a must. It's a brand that fuses music and fashion, with former Daft Punk manager Gildas Loaëc and architect Masaya Kuroki launching the label back in 2002. The recent arrival of South Korean designer Yuni Ahn as creative director (she was formerly design director at Celine) has taken the brand to another level. Its new collection takes its inspiration from house music's golden age. We love the entire range, but particularly fell for the matching shirt and jacket, which give statement style together or as standalone pieces. But what we find really refreshing is the blend of masculine and feminine that gives a gender-free look with looser silhouettes. In a nutshell, these are clothes that will put you in a new realm of style.
04 – 05: Daniel w. Fletcher
Daniel is a young designer we've been watching for a while. We've always adored the brand's signature style, a reimagining of 1990s sportswear with a tailored approach. The clean lines of the collection – coats and jackets teamed with fitted shirts – mean you'll be strutting the sidewalks rather than running round the playing fields. The label has already placed itself firmly in the young luxury market and its minimalist approach makes its clothes the perfect addition to an urban capsule wardrobe.
06: Ace & Tate
For its signature style, this exciting Amsterdam-based eyewear brand draws inspiration from the sharpness and precision of architectural lines, with a nod to the 1960s and 70s. Its collection offers unconventional eyewear shapes in ultralight metal that are perfect for the Modernist-loving urbanite.
Photography by Martin Perry
Styling & words by David Hawkins
Model: Laszlo at samthegagency
Shot on location in Budapest