Martin Perry takes to the roads, dirt tracks and trails of Koh Samui to discover some of the island's unexpected gems.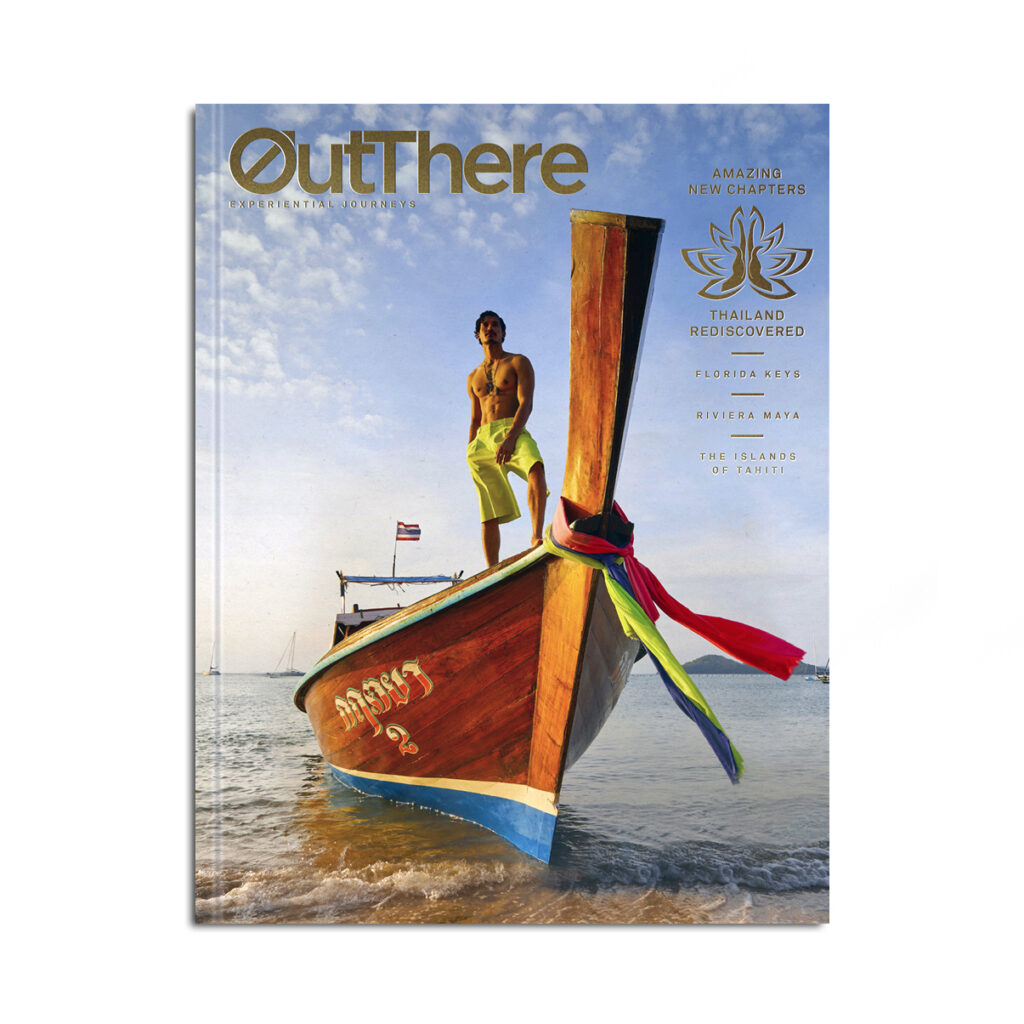 Following the advice of the concierge at my resort, The Library, I hired a motorbike to explore the island of Koh Samui. My first stop was the Na Muang Waterfalls, about 12km inland from Nathon Bay. The name translates as 'The Purple Falls', referring to the purplish rock faces that they cascade over. Apparently, the best time to visit is in the wetter months (September to November), but I was there in January and the water was still flowing strongly. But it was the view that really took my breath away (well, what was left of it after the steep climb through the jungle to reach the top). Whilst this spot can get rather busy with tourists looking for the ultimate Instagram photo, don't let that discourage you.
One of the biggest joys of travelling is discovering something unexpected. Few places are more filled with extraordinary finds than Thailand, and Koh Samui is no exception. After setting off on my motorbike with a spirit of adventure (and only a vague notion of where I was heading), I came across many delightful surprises. One such find was Wat Sila Ngu (or Snake Stone temple) on the island's Eastern side, with its distinctive red colouring and an assortment of statues of deities. I also loved the wall with the paintings telling the 24 stories of gratitude, on the way down from the 'Big Buddha' at Wat Phra Yai.
One of the biggest draws of a trip to Samui is the abundance of places from which to enjoy the azure waters of the Gulf of Thailand. This relatively large island has a varied coastline. The sandy 7km-long Chaweng Beach is very popular, with beach bars, restaurants and places to stay, from five-star to beach shacks. There are much quieter beaches like Thongson Beach – also known as the nudist beach – located near the northern end of the island, with pigs roaming its powdery white sand. But what makes Samui's coastline so distinctive is the granite-based geology. Where the exposed granite meets the power of the sea, it creates some gorgeous natural sculptures like Hin Ta and Hin Yai (or Grandfather and Grandmother) rocks.
www.thelibrarysamui.com | www.kimptonkitalaysamui.com
Photography by Martin Perry