Bangkok's fashion dynamo, Wisharawish Akarasantisook, stresses the need for craftsmanship and authenticity in the era of social-media-driven fashion, encouraging emerging talents to embrace Thailand's rich heritage.
Bangkok has always been – and always will be – a place of possibilities. That's the reason the city continues to serve as the ultimate hub for travellers to South East Asia, whether you're a backpacker looking to party in Khao San Road or a luxury traveller looking to, well, do the same thing, except some 30 levels up at a glitzy rooftop bar. But aside from holidaymakers, there are obviously plenty of Thais, including many LGBTQ+ people, who flock here from all across the country.
Many of them come to Bangkok to study fashion or start their own lines, so in my work as a teacher and mentor, I meet an amazing number of young people with big dreams, although in recent years, aspirations have shifted somewhat towards a different kind of creative outlet, and a lot of that is down to social media. It's not rare these days to come across a talented designer in the making who lacks an appreciation for the process behind building a brand. People are out there creating bold looks that attract attention on Instagram, but you wouldn't want to spend big money on their pieces. What's missing sometimes is craftsmanship and authenticity.
This is what I try and communicate to emerging Thai talent. Look at our history of weaving, printmaking and beading, and draw on this incredibly rich repertoire of handmade clothes. Much like our culture itself, our fashion is highly distinctive and there isn't just one Thai look. Many shoppers who buy from my own line, Wisharawish, appreciate this local element and they enjoy combining one of my pieces with a French heritage brand or an edgy, new designer coming out of NYC. Funnily enough, in 2013, Lady Gaga's stylist reached out to me for a dress. When she wore it, she accessorised it with a Versace purse designed by a good friend.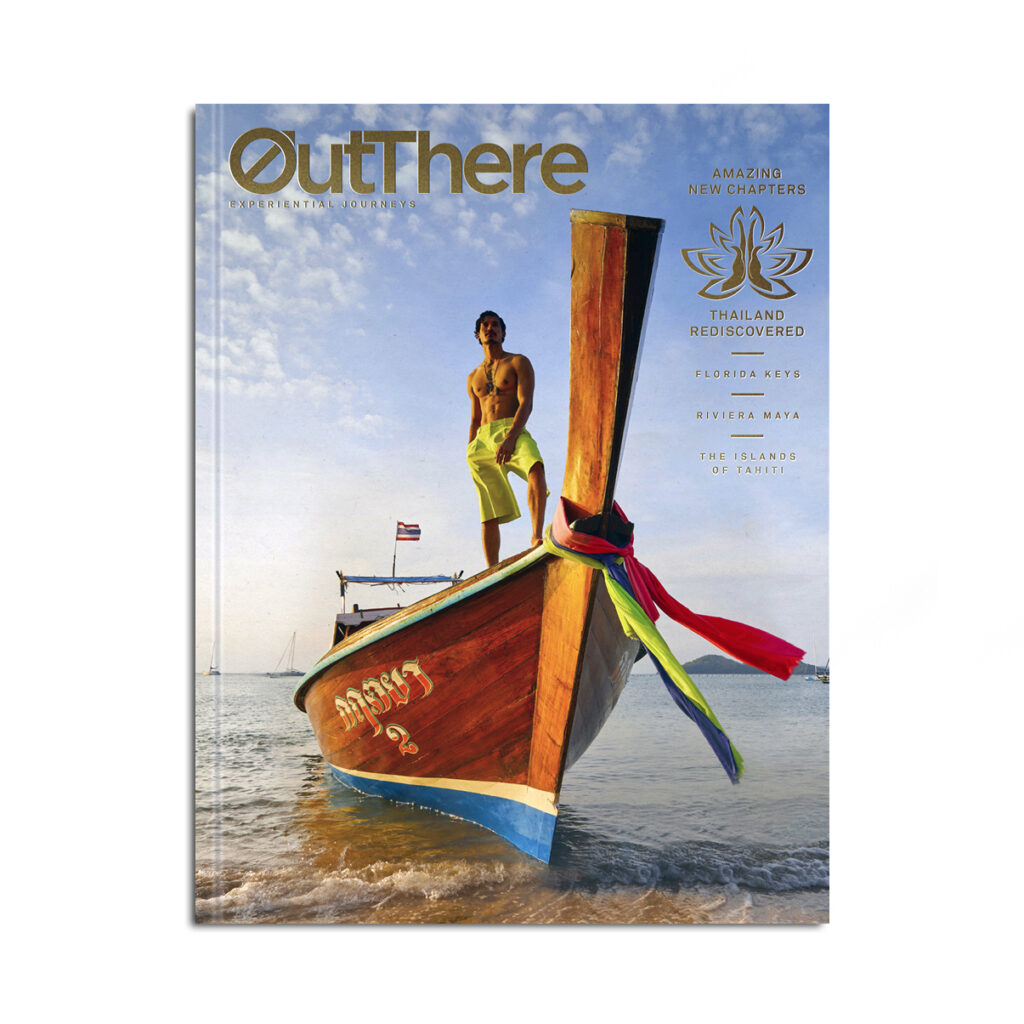 It's not just tradition that's inspiring, though. I enjoy engaging with Thailand's contemporary art scene. Nakrob Moonmanas is a very talented young artist and illustrator. His work is so colourful and original, blending eastern aesthetics with western artworks in a thought-provoking way. You've also got generation Netflix now, and many aspiring designers look towards Korean soap operas for style inspiration, as well as for boy-love romance, which is hugely popular not just with the LGBTQ+ crowd, but also with young girls, amazingly.
You could say Bangkok does a pretty extraordinary job at celebrating Thai culture while also inviting in ideas from abroad and putting a local spin on them. Because of the way that Thailand has developed as the leading tourist destination in this corner of Asia, we have unrivalled working relationships with people from all over the world, who come here to make a living and end up finding a life. It's this influx of new people and ideas that makes the city such a vibrant melting pot. Uniquely, the Thai spin on things tends to be a more fun, colourful version of what you might find elsewhere – that goes for fashion, food, nightlife, etc.
Sustainability also plays a huge role in how we approach design here. Frankly, everyone should be designing in an environmentally friendly way now. It's becoming the basis of everything we do. For example, an upcoming men's swimwear line of mine will be made from recycled plastic bottles – you'd be amazed by how luxurious a fabric like that can feel. It'll be short trunks that you can wear around town, to a weekend market, or a pool party. Some will be quite prim and proper, for the shy boys, but I don't think Thai swimwear shouldn't be too serious: sometimes you teach, sometimes you go to the beach, you know. It's good to aim for some five per cent kink with your clothes to blend in with the trendy Bangkok locals.
If Thailand had a motto, I think it would be 'anything goes'. When others ask 'why', we Bangkokians ask 'why not?'.
www.wisharawish.com | @wisharawish
As told to Steffen Michels. Photography courtesy of Wisharawish Akarasantisook