Established as recently as 2018, LGBTQ-focussed Ntsako Travel Africa is the brainchild of Lipian B Mtandabari, who's set out to take queer travellers deeper into the bush than ever before. We sat down with the man himself to learn all about how he's planning to do it.
Just before the pandemic hit, travel to South Africa and its neighbouring nations had been on the up: safaris around Botswana's Okavango Delta were booking out, luxury lodges started to pop up across the vast deserts of Namibia, and even tiny Lesotho was carving a niche out for itself as the mountainous getaway even the best travelled have yet to explore. And increasingly, LGBTQ+ travellers also made the journey to Africa, in search of escapism and epic landscapes.
Lipian B Mtandabari noticed this, and it didn't take him long to realise that travel to the continent can be tricky for holidaymakers of diverse backgrounds – even more so because tour operators and hospitality businesses specifically catering to an LGBTQ+ audience are few and far in between. That's how Ntsako Travel Africa was born. A subsidiary of popular Phezulu Safaris Zimbabwe, Ntsako is gearing up to provide queer visitors with unrivalled access to the region's countless tourist draws post-pandemic, from bucket list wildlife safaris to stays in luxurious wilderness camps and cultural immersion in South Africa's urban centres: for an introduction to the lives of local LGBTQ+ people, Lipian says, there are wonderful ways to learn about the history of gay liberation in the province of Gauteng.
At OutThere, we tend to have a thing for people who pave the way for equal travel opportunities in the world's more challenging destinations (and we do believe that travel should be boundless). There's a distinctive sense of possibilities waiting to be realised when speaking to someone like Lipian, who not only sees the potential in nurturing LGBTQ+ travel in a destination, but also has an excellent grasp of what it takes to make travellers from diverse backgrounds feel welcome and at peace during their stay. We walked away from our chat more eager than ever to explore the African continent, and when travel fully resumes, we'll be first in line to put Ntsako Travel Africa to the test – from what we gathered, there's a lot to look forward to.
Lipian, what was the inspiration behind founding Ntsako Travel Africa?
It was hard for me to imagine the insecurities some of my clients must feel, identifying as queer, but still having a great interest in exploring Zimbabwe and other Southern African destinations. As Phezulu Safaris is primarily a mainstream travel company, we often hosted LGBTQ+ travellers in Zimbabwe. During drives and guided excursions, I could feel their insecurities, and I naturally went out of my way to discreetly cater to their needs without invading their privacy.
With this in mind – and imagining travelling to a destination but failing to enjoy your experience fully – I saw a gap, and an opportunity to do something about it. I grew to love what I do and do it for the community I am a part of. When the chance came, I moved to Pretoria and founded Ntsako Travel Africa in 2018. From the start, the company's primary goal has been to cater to the needs of LGBTQ+ travellers into Southern Africa and other destinations which holidaymakers can request to visit.
What was the situation for LGBTQ+ travel in South Africa before the pandemic?
Before the pandemic made landfall in South Africa, there were milestones and great headway in the LGBTQ+ travel space. Conversations and stakeholder engagements had reached a tipping point and fellow travel experts were teaming up to enhance and promote the sector within South Africa.
For Ntsako Travel Africa, we were in that zone where after so many efforts, we finally managed to get destination marketing organisations, trade and government all in the same room and they were appreciative of the niche as it was. Then – boom – COVID-19 happened.
And how would you say are things looking for the local queer population?
Lockdown has not been easy for us. It has brought about great setbacks for the majority of queer people in South Africa. The pandemic has deprived the community of previously available safe spaces, and of other resources to enable self-dependence in far and wide areas. More than ever, I feel there is an urgent need for the government to intervene and help. Over the past two to three months, South Africa lost over 15 queer people, killed in cases relating to homophobic hate crimes and speech. However, despite the setbacks of the pandemic, the queer community has proven to be resilient and more united than ever.
The pandemic has obviously stopped tourism in its tracks for a while, and there has been a tremendous urge to reboot the industry once it's safe to do so. What would you say is needed for a swift recovery?
From my point of view, the private sector is ready to do whatever it takes to ensure there is continuity for tourism as an industry. It's been adversely affected by the pandemic and I believe there is a great need for tourism boards and governments to join forces with private sector entities. Collectively, as a destination, it's how we can achieve a robust drive for re-engaging and reconnecting with travellers in a post-pandemic world. In addition to this, the trade must remodel the offering and experiences available because travel and tourism have changed.
Beyond Cape Town and Kruger, what are the essential destinations to explore on a visit to South Africa in your opinion?
The province of Gauteng – Johannesburg and Pretoria have a unique offering that I believe is essential, with so much to explore. For instance, you can connect with the story of how South Africa's queer population has attained freedom here. A few curated experiences will take you down memory lane to how, when South Africa attained its independence, the same liberators, like Simon Nkoli and Edwin Cameron, were advocating for independence from Apartheid and equality as members of the LGBTQ+ community. I believe Gauteng offers an authentic experience that provides real insight into the life of an average queer person in Africa. Beyond that, visitors can walk in the footsteps of our ancient ancestors at the Cradle of Humankind or track down the famous Big Five, just an hour's drive away.
On the East Coast, KwaZulu-Natal is popular for its warm beaches and Zulu's traditional travel experiences. These are just some untapped gems for queer travellers in South Africa, though of course, there are plenty more!
South Africa has made incredible strides towards LGBTQ+ equality in recent years, but some travellers still have inhibitions to visit. What would you say to them?
With South Africa evolving and advancing in issues relating to equality, the country has so much to offer as a tourism destination and I can assure every traveller that once they've tasted the local hospitality, they'll be left quenching for more. South Africa has world-class infrastructure and offers great safari experiences. Travellers can feel secure and should understand the need for safety in the county is often over-amplified.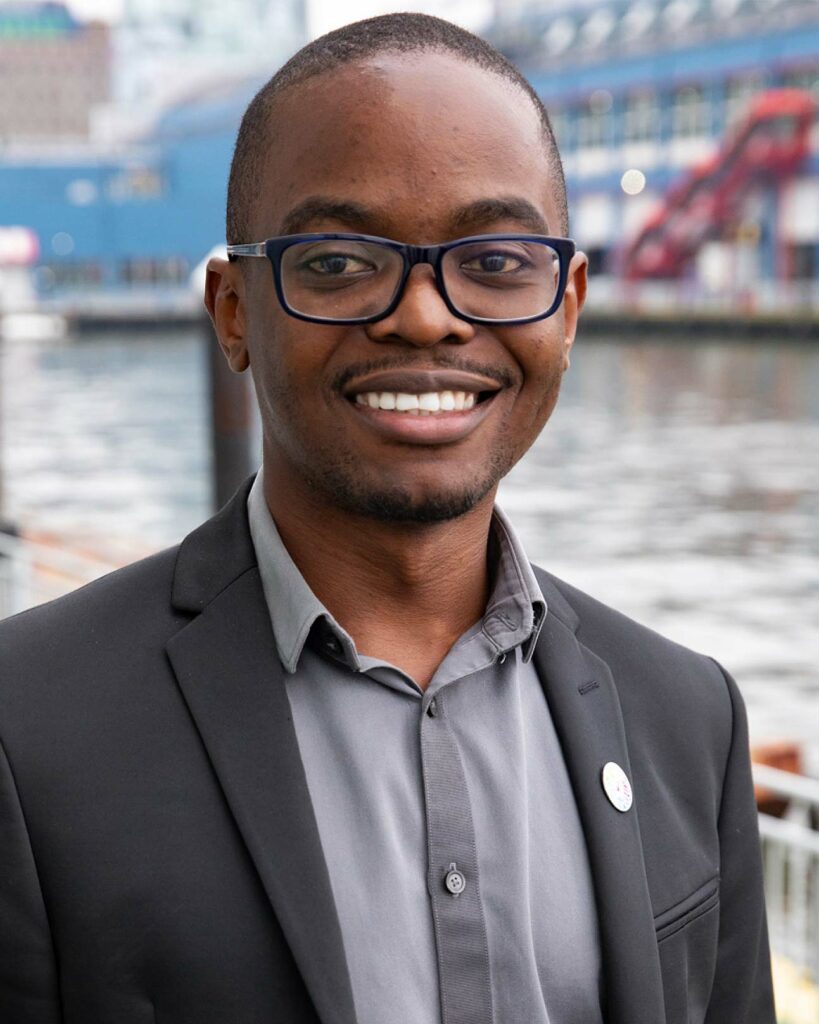 How can Ntsako Travel Africa put travellers at ease during your stay? We imagine being an IGLTA member helps building a lot of trust amongst the community.
As an LGBTQ+ exclusive travel company, we have a business unit that is dedicated to educating and training members of the travel trade, destination marketing companies and organisations on issues relating to diversity and inclusion. Our supply chain processes are constantly evolving to ensure that the local community benefits from all travel services we handle. What this means for our travellers is that careful consideration has been taken in curating their experiences and stay. Our job is to help you take home the best memories from your visit to South Africa.
And what are some of the experiences Ntsako can put on for visitors?
We take pride in our team, who are always on standby to assist with inbound, tailor-made travel services that may include accommodation, air travel and ground handling reservation as well as bookings for individuals and groups. Beyond that, we curate exciting queer history tours in Johannesburg, Pretoria and Cape Town, organise wildlife, bush and safari experiences including excursions to see the iconic Big Five, and we offer solutions for luxury travel requests, charters, events and LGBTQ+ weddings in South Africa.
Across the continent, where is LGBTQ+ travel headed?
Over the past few years, we have seen more African countries passing same-sex bills into law and some of these landmark achievements are opening up opportunities for us to engage with destination organisations in countries like, for example, Botswana. It can only mean that LGBTQ+ tourism, as much as it is still a niche here, is bound to be further embraced in Africa as more countries start to embrace diversity. The interesting side of it is the tourism trade, including in countries that are anti-LGBTQ+, has started reaching out to understand the market and find a way to create safe passages. All in all, we are heading in the right direction!
Photography courtesy of Ntsako Travel Africa