If you like contemporary, chic luxury, you're going to love the Park Hyatt. Right at the top end of Chicago's portfolio of places to stay, it is housed in an extremely desirable location on Michigan Avenue, with rooms overlooking the legendary Magnificent Mile and the infamous lake.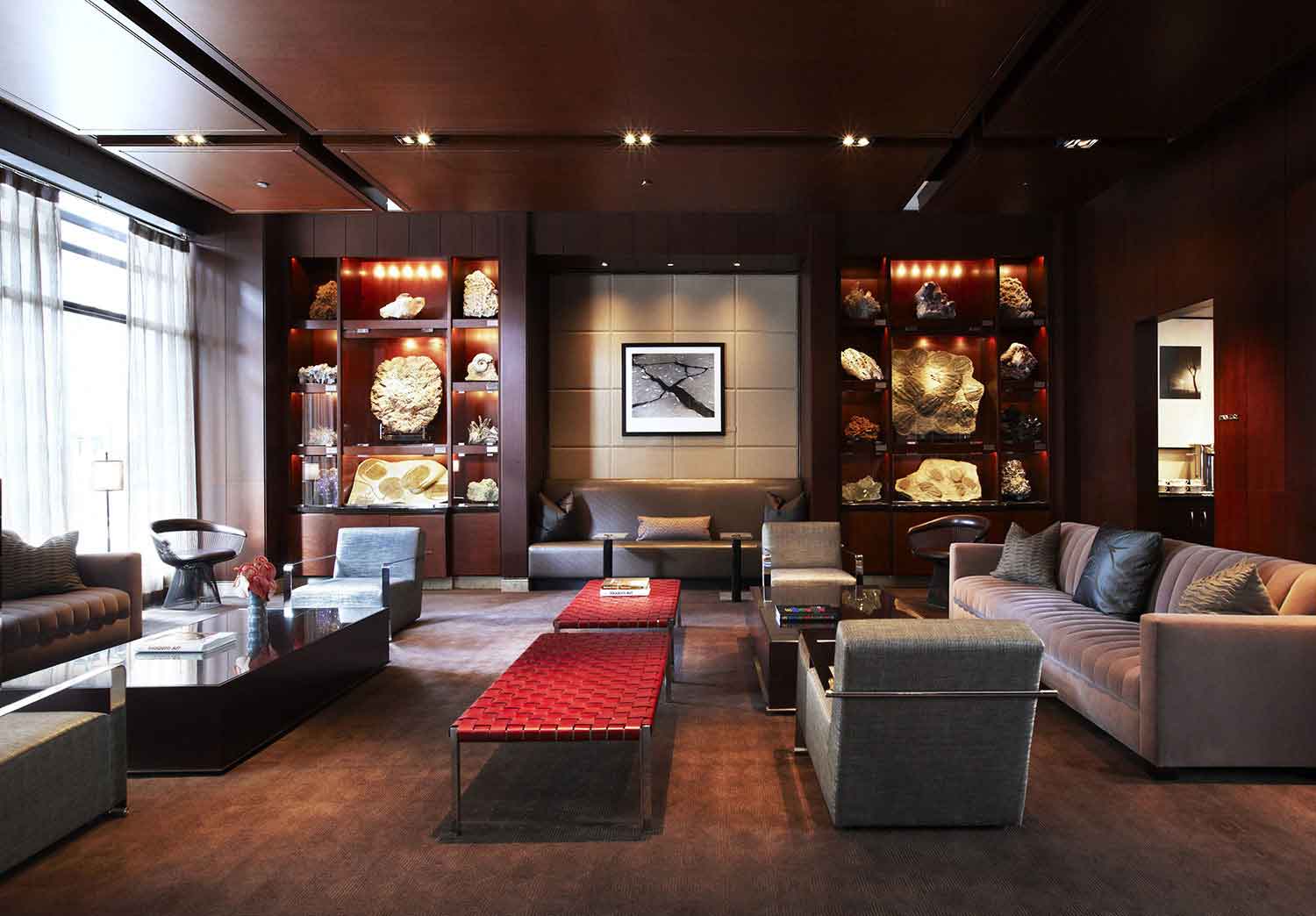 Our tip is to do everything you can to get a suite on the east side of the building, where glass sliding doors between the bedroom and bathroom provides a seamless view to the city and beyond from your large marble bath tub. With one eye firmly on art and design, yet with a real sense of location, we spot Richter, Eames and Mies van der Rohe touches throughout the property – rather playful, yet classic. And the design-luxury fusion certainly does not end there.
Every true-blue fashionista will be impressed with this little detail. Check out, or even check in to the hotel's new 1,400 square feet Lake Suite Bottega Veneta, designed in partnership with the world-famous Italian design house, who have a store on the ground floor. We love Bottega Veneta's eye for detail, textures, lines and curves in their fashion range. And this design philosophy has been seamlessly transferred to the suite, complete with stunning views right up to the lake. The suite, a fabulous collaboration with the Italian luxurious fashion stalwart, continues the somewhat earthy, bold and masculine undertones throughout the hotel. At six years old, the suite does show some signs of wear and tear, but remains elegant, sophisticated and sleek, focussed around two things – self-indulgence and the breathtaking view.
Dining options are limited (a definite first-world problem) to the NoMi couplet of lounge and kitchen, serving upmarket, delicious food morning and night. Service throughout the hotel was on-point and came with a smile (and occasionally a whimper) from the property's in-house mascot Parker, the one-eyed pug. Good to see that this Chicago flagship hotel has a quirky sense of humour.