Our introduction to this huge luxury resort was by golf-cart, at sunset. As we arrived at check-in, our personal butler came out to greet us by name, rushing us onto the motorised vehicle to whizz us over to Baba's Nest, the resort's infamous rooftop bar.
"We'll do the check-in there," he exclaimed, second-guessing our looks of surprise. But we soon understood why; a stunning, fiery Sri Panwa sunset welcomed us as we got there to our pre-reserved table – complete with a Thai-Mexican tapas platter (yes, there is such a thing) and delicious cocktails – a signature view for what we already knew would be a very special resort.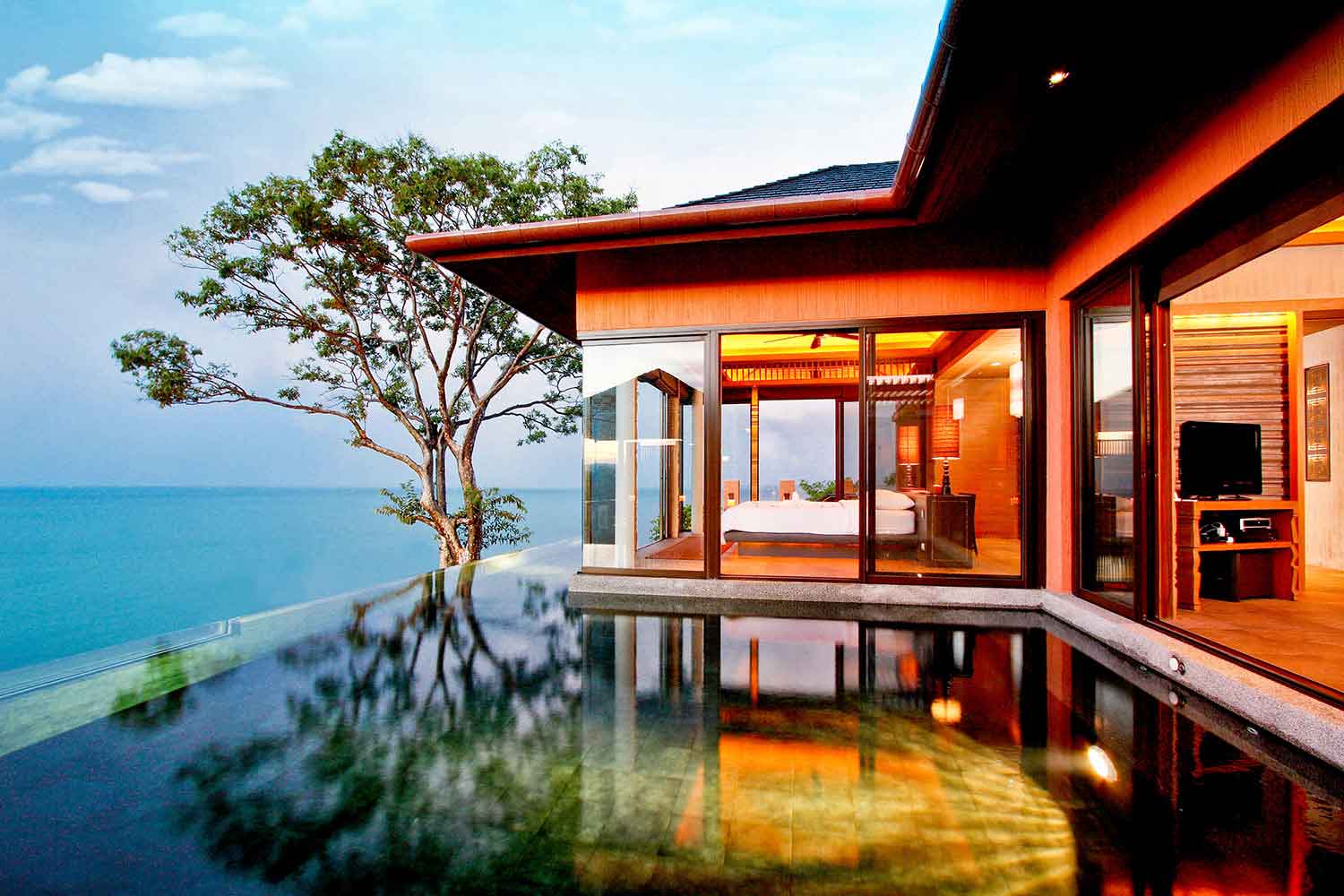 A hundred photographs later, we're taken to our villa, a stunning two-homes-in-one complex, perched high on a cliff, with private pool – not a small plunge pool, but a large infinity pool with a view – stretching across the entire length of the outdoor living area. As two couples travelling together, this was the perfect accommodation for us; privacy was guaranteed in our own luxurious quarters, but sociality encouraged in the outdoor common space. Our butler was always just a call away and a complimentary, well-stocked kitchen gave us an excuse for a midnight snack. Not that we really needed it of course, as the property's food options were aplenty. Thai dinner at Baba Soul Food was divine, as was a grilled-meat lunch at Baba Hot Box by the hotel's gorgeous main pool (one of many). The enormous breakfast buffet was quite the highlight; we ensured that our wake-up calls were set daily so as not to miss it.
For the ultimate relaxation, we treated ourselves to a Thai massage (a bit of advice, strong pressure is very strong) in the property's serene spa, plus an edible-body scrub treatment of mango and sticky rice. Pure bliss.