The long-anticipated opening of the Capella Bangkok certainly did not disappoint. To us, this bold, yet discrete, ultra-luxury property has completely redefined high-end Bangkok hospitality. There's no wonder that it's the talk of the OutThere jet-set, particularly because of the management's vocal allyship of the LGBTQ+ community and inclusivity at large.
The whole of the Capella Bangkok is understatedly opulent, with sophisticated interiors by designers Bamo, inspired by Bangkok's confluent sense of place on the storied Chao Phraya River. As such, the contemporary decor reflects the melting pot of cultures that characterises the city, with subtle hints of elemental Thai storytelling, heritage and design motifs. High ceilings and sweeping open-plan spaces with large windows (that throw light around in the most mesmerising ways) ensure palatial grandeur and that everywhere you look, your eyes are drawn to the river. In fact, the hotel's architects have made certain that there is no communal space where, as a Capella Bangkok guest, one can't catch a glimpse of the River of Kings.
But grand as it all sounds, there's a clear dedication to creating a homely atmosphere where privacy is key. Check-in is done at the hotel's 'living room' and much of the property is allocated to guest-only areas, including the gorgeous pool deck and its rooms, suites and villas.
Our 209 sqm / 2,250 sq ft Verandah Suite was stupendous, coming with a huge terrace and its own plunge pool, the perfect place to soak in the view of the hazy, Bangkok sunset. The understated elegance continues in here, but generous amenities including the hotel's own brand of bubbly and daily treats left by the affable housekeeping team, made it all the more homely. For the ultimate in privacy, opt for one of Capella's iconic villas, a residence right on the river's edge.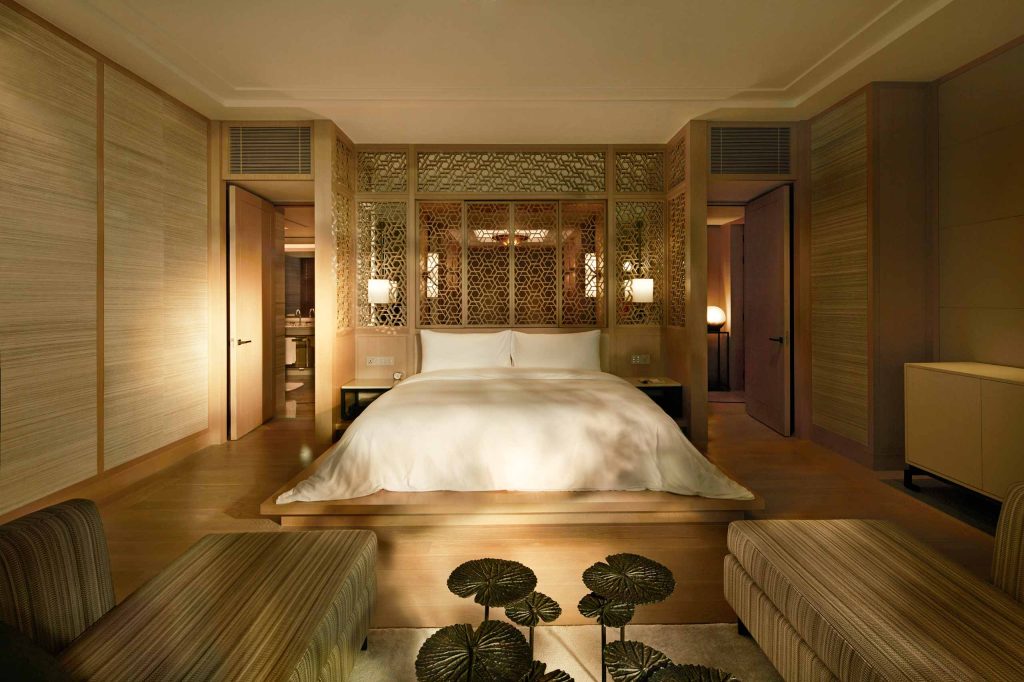 | | | |
| --- | --- | --- |
| Perfect for | Fly into | Right on time |
| The Sophisticate | BKK | GMT +7 |
While you're Out There
The team at the Capella Bangkok puts on an amazing programme of sustainable, experiential activities under the moniker 'Capella Curates'. And even we well-seasoned Bangkok visitors were surprised by their deep dive (or rather, drive) by bike into the narrow alleyways of the old city to witness real Bangkok life. We coasted through multicultural neighbourhoods, stopping off at some great local places to eat and drink. We were also thrilled to see that there were inclusive experiences too, like a Muay Thai lesson with one of the country's top female martial artists and transgender role models.
Back in the hotel, we opted for a rice pressure massage at Auriga Wellness… that champions contemporary wellness with Thai flavour. The over 1,000 sqm / 10,750 sq ft spa also features a modern take on a traditional tea lounge, again overlooking the majestic river.
We took pre-dinner drinks at the vibrant Stella bar, rapidly becoming the in-place to see and be seen in the city; if not just to take a picture with the shimmering white peacock that has become its mascot. And upstairs, at Côte, we went on a flavourful, one-Michelin-starred culinary journey, to sample the best of the contemporary Med, with the firm knowledge that we hadn't left Thailand. The delicious food is conceptualised by three-Michelin star chef Mauro Colagreco and complemented by unpredictable wines and sake by the hotel's expert sommelier.
Service at Capella Bangkok is nothing short of exceptional, with a firm eye on inclusivity. The hotel's dedicated staff members embrace diversity wholeheartedly, ensuring that guests from all backgrounds are treated with utmost respect and warmth. The hotel's commitment to creating a safe and inclusive environment fosters a sense of belonging for all, where every guest can freely express their authentic selves.
Capella Bangkok stands as an exemplar of luxury that goes beyond opulence, embracing inclusivity and personalisation with open arms. Its impressive credentials in diversity, accessibility and commitment to creating a genuinely inclusive haven set a new standard in the realm of luxury hospitality in Thailand.
Photography courtesy of Capella Hotels & Resorts