The Swedish capital of Stockholm caters to a vast variety of tastes: design enthusiasts visit for a fix of Scandi chic, nature lovers take to the Nordic countryside on the city's doorstep and culinary connoisseurs line up outside Stockholm's fine dining restaurants. It's no surprise the 'Venice of the North' has seen one of Europe's highest visitor growth rates in recent years – over ten million tourists annually flock to Sweden's 'open city' these days, making it a solid competitor to Paris, Prague and other classic destinations across the continent. In spite of this, the city feels more compact than comparable capitals and retains a pronounced sense of self.
Perhaps this is why Stockholm makes for a great place to visit with children. A hint of Swedishness in all its corners, the city is a distinctive destination introducing kids to a new culture; though it's far from exotic. The Swedes' open-mindedness and excellent sense of humour (a result of long winters, we are sure) form part of the national identity no less than IKEA and Volvo. Thanks to the locals' friendly outlook, modern families feel especially welcome here and same-sex couples with children are hardly seen as scandalous these days – after all, people in LGBT+ partnerships have enjoyed adoption rights here since 1995.
If you were looking to take your little ones on a Scandinavian adventure some time, Stockholm has a plethora of entertainment venues to keep kids busy for a week or two – and we can tell you exactly where to bed down, too. But see for yourself.
Hotel Diplomat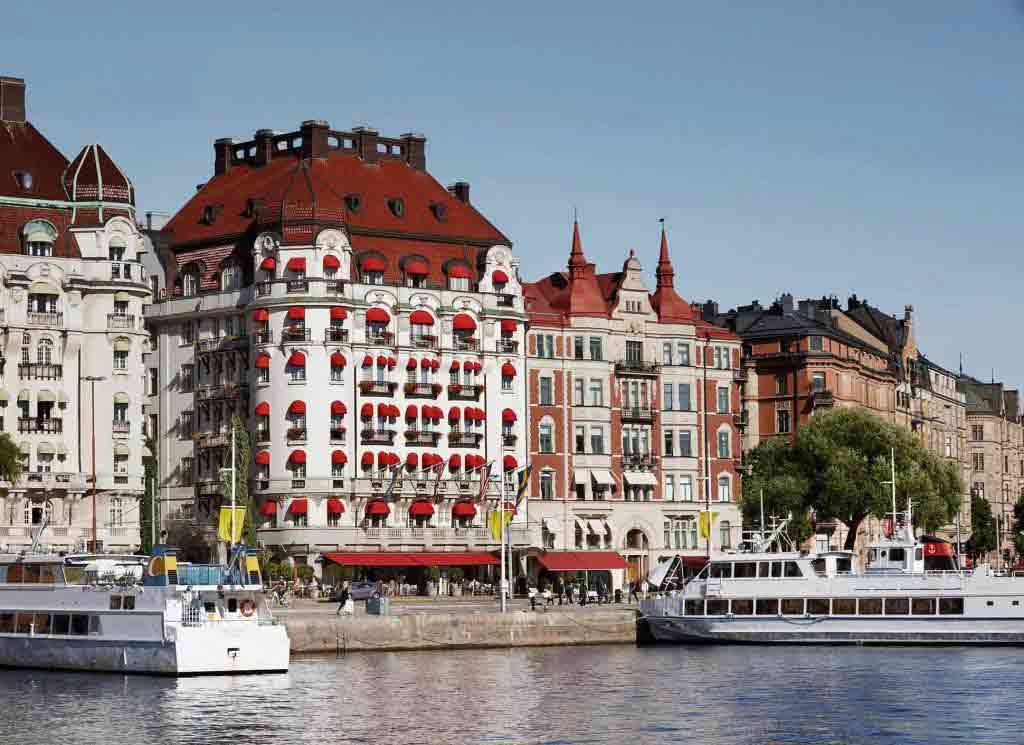 This prestigious address can be described as a Swedish institution. Originally built as a palace, the building was transformed into a hotel in 1966. Since then, Hotel Diplomat has been run by a local family – the Malmströms – whose keen eye for design manifests itself in the hotel's exquisite furnishings. When it comes to visiting with children, the Diplomat is well equipped to give you and the little ones a fun-filled stay. Cots come with cuddly toys, restaurants serve Mediterranean-inspired pasta dishes for fussy eaters (some kids just don't appreciate contemporary Swedish fare) and flat-screen TVs feature international channels for those times when only SpongeBob will do. Most importantly, this is the original Grand Dame of elegant Östermalm district and if you and your children needed a full day of spa treatments or a fun-filled experience catered specifically to you, the property's staff will take the utmost of pride in delivering just that – and a little more.
Royal Djurgården & Matmarknad
Stockholm is made up of fourteen islands, but Djurgården is the city's greenest by far. Having served as somewhat of a nature getaway for urban dwellers for an astonishing 400 years, the 'Royal Game Park' makes for an ideal day out with children – best of all, you can walk here from the Diplomat! We'd suggest grabbing some fresh produce from Matmarknad for a fully-fledged picnic amidst Djurgården's bloomy flowerbeds. With its seasonal, organic and locally sourced produce, the market is an eco-tourist's dream and its many small-scale traders offer something for everyone (including, of course, sweet treats for kids).
Whatever you buy, make sure to grab some freshly baked Swedish Kanelbullar (cinnamon buns) before heading to Djurgården. Children could easily spend several days here without getting bored, cavorting around the island's green areas or hopping on the rollercoasters at Gröna Lund amusement park. While Djurgården offers plenty of fun ways to busy oneself, two tourist draws are particularly family-friendly.
Junibacken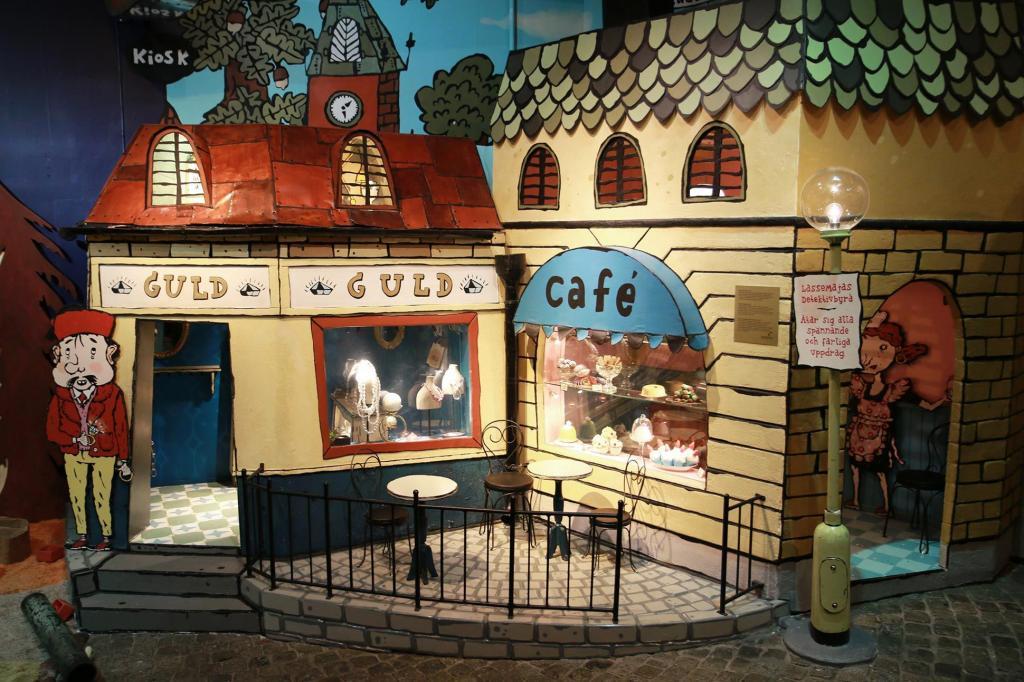 Often referred to as a museum, this attraction doesn't actually house a collection; instead, it bursts with experiences revolving around children's literature. Sweden holds a special place in the genre and many of the world's most beloved comic characters first saw the light of the day here, from the Moomins and the Brothers Lionheart to oh-so-famous Pippi Longstocking.
What, your kids haven't heard of the classics? Time to board the 'Story Train' and delve into the wondrous domain of Europe's most popular fairy tales as you ride around the building, coming eye to eye with Swedish fiction's finest. Children love the ride (several times in a row, in fact) and are sometimes hard to drag away from it. Perhaps try luring them into Junibacken's excellent bookstore, where the stories of Tove Jansson, Astrid Lindgren and Elsa Beskow come alive on the page. If the prospect of taking a piece of Sweden's fifth most visited tourist attraction home with you doesn't do the trick, offer another Kanelbullar as a last resort – that'll work just fine.
Skansen
Want to show your kids all of Sweden but you're short on time? Spend a day at Skansen, where the best bits of the country are all under one roof. Although technically, there isn't a roof as Skansen is an open-air museum – the world's oldest, to be exact. Children are encouraged to let their imagination run wild here so it's not unusual to find yourself surrounded by time travelling knights and princesses (it's best to play along): we blame this on the museum's several playgrounds and historical toys. There is also a number of funfair rides but be warned, experientially minded adults have a hard time resisting the adventurous allure of a carousel.
Depending on what time of the year you visit, you're even in for seasonal events. Skansen hosts fun-filled sing-along sessions for kids on summer Sundays (the tradition goes back to the 1930s) and is home to a skating rink during the winter months. Our favourite experiences here, however, are the Saturday circus performances staged between January and Easter in the Brage Hall. They're a whimsical spectacle for the whole family, featuring trapeze and balancing artists as well as magicians – Stockholm for children doesn't get more enchanting than this.
*This article is in partnership with www.StockholmLGBT.com