We love travelling by luxury train. There's just something so ultimately romantic about gliding through rugged countryside in absolute comfort. Great train journeys also tend to bring with them breathtaking scenery, interesting encounters, delicious food and wine, not to mention a fleeting sense of adventure.
Via Rail's easy-to-book website provided a one-stop shop for us 'Land Cruisers' to plan our journey to enjoy Canada by train, with a range of options from the short hop between Montreal and Toronto, to the mid-range overnighter between Halifax and Monteal, to the four-day luxury 'Sleeper' cross-country. For the longer journeys, there is a four-class choice of accommodation, but OutThere travellers should opt for Prestige Class, complete with fully renovated cars, leather-sided hallways, butler service, queen beds, private showers and its own dome car (the social hub of the journey and the perfect place to kick back and watch the world, well Canada, go by).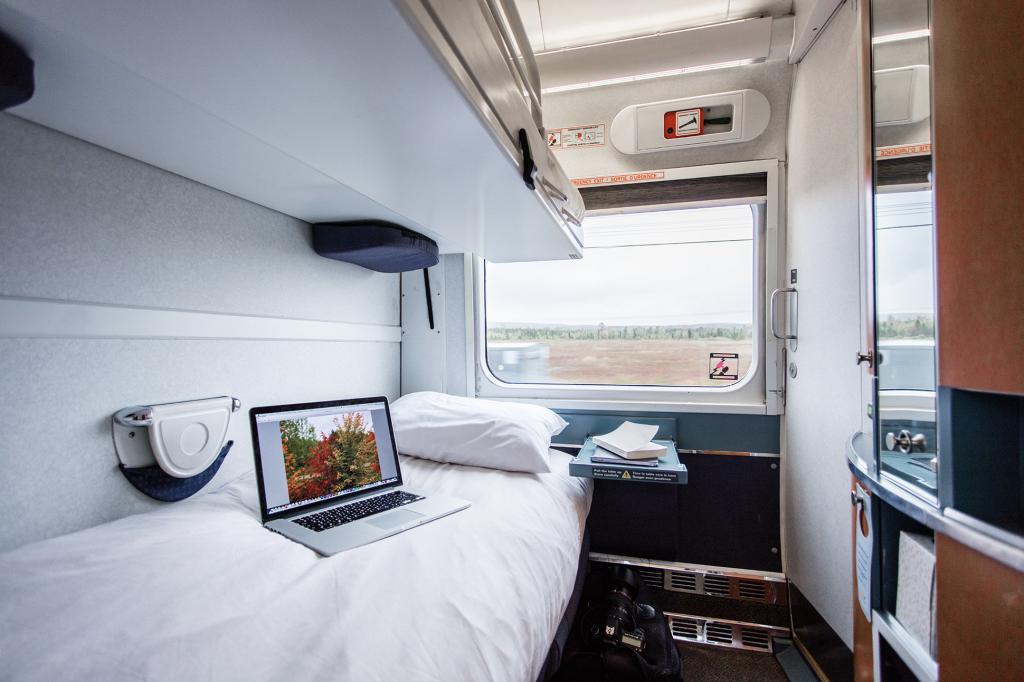 Prestige Class customers can also indulge their senses with an all-inclusive epicurean fare – Canada on a plate. We would also like to quickly dispel the notion that boredom might settle in during the trip. Yes, there is no Wi-Fi or 4G for most of the journey, but this is an opportunity to relax, unplug and connect with fellow passengers, not to mention, the view. For those who need more stimuli, you can often enjoy live music or guest lecturers in the lounge car.
Photography courtesy of Via Rail