It's North America but it's not as he knows it. Clark Harding cruises his way through Canada, from coast to coast, without going off the rails.
It's like I'm floating through a leafy nebula. Colours are whisking by in blurry comets: reds, oranges and hazy yellows. I have a 360-degree view of it all, and I am completely in awe. Up ahead, the colours part down the middle in waves, as if Moses were parting the sea. But it's not a holy man. It's the Canadian Prime Minister and poster boy of modern liberal politics, Justin Trudeau. His eyes glimmer and his wavy locks blow in slow motion.
"Hey girl," he whispers, "don't you worry, I'll most definitely cover your pre-existing condition."
The ocean
I'm jolted awake. David, my travel buddy, elbows me and points at his phone to show me some Justin Trudeau memes. I stir, look around and find myself sitting in the dome car of Canada's Via Rail's 'Ocean' train headed West. The foliage is blurring past, the sun is starting to set magenta and the long train cuts a path through the trees. I must have dozed off again.
We left Halifax just this afternoon to a fanfare of Japanese tourists and other visitors with trigger-happy camera phones. The train is well over a century old and as rail journeys go, this is a pretty infamous one, hence its popularity. The train is documented in the story of the 'founding' of the rural Canadian settlements (not to mention some big cities too). The tracks were first laid to transport immigrants landing in the port of Halifax to the new communities. While the era and architecture have changed, I feel a pang of what the country's early settlers must have felt – it's a journey into the unknown, from what even back in those days would have been a modern port city, into the msyterious, uncertain, wild and rural Canada.
There's something about the motion and the repetitive clickety-clack of the train that I evidently find comforting. It keeps rocking me to sleep. At least I wasn't snoring with my mouth open. David reads my mind and reassures me (or not) that I was doing just so. My cross-Canada train trip has got off to a great start and now, I'm more determined than ever to stay awake, to avoid ridicule primarily, but also to enjoy this adventure. The dome car on the train is the best place for this. It has a small bar and café that offers the caffeine dosage I need, but it also serves up quite a view, both inside and out. The Art Deco-esque carriage is actually from the Fifties, exuding a vintage travel feel. Stairs from 'platform level' lead up to a glass-domed observation area that gives the carriage its name. Elevated above the rails, I'm in a prime position to watch nearly 1350km of track and coast go past. It's a whole day's travelling, 22 hours in fact, but it's just magical. We pass through 28 communities that at first wouldn't seem out of place in South West England – with names like Truro and Amhurst. As we push forwards, the place names change accents, then language altogether: Mont-Joli, Rimouski, Sainte-Foy. In each of these little rural outposts, are distinctive red barns with bright blue roofs; in between these little pieces of parallel-universe England and France, are lighthouse-studded seafront views, red clay shores and verdant forests. This is the sort of journey that forces you to pace down and absorb the world around you, it's slow travel for the chronically short-of-time.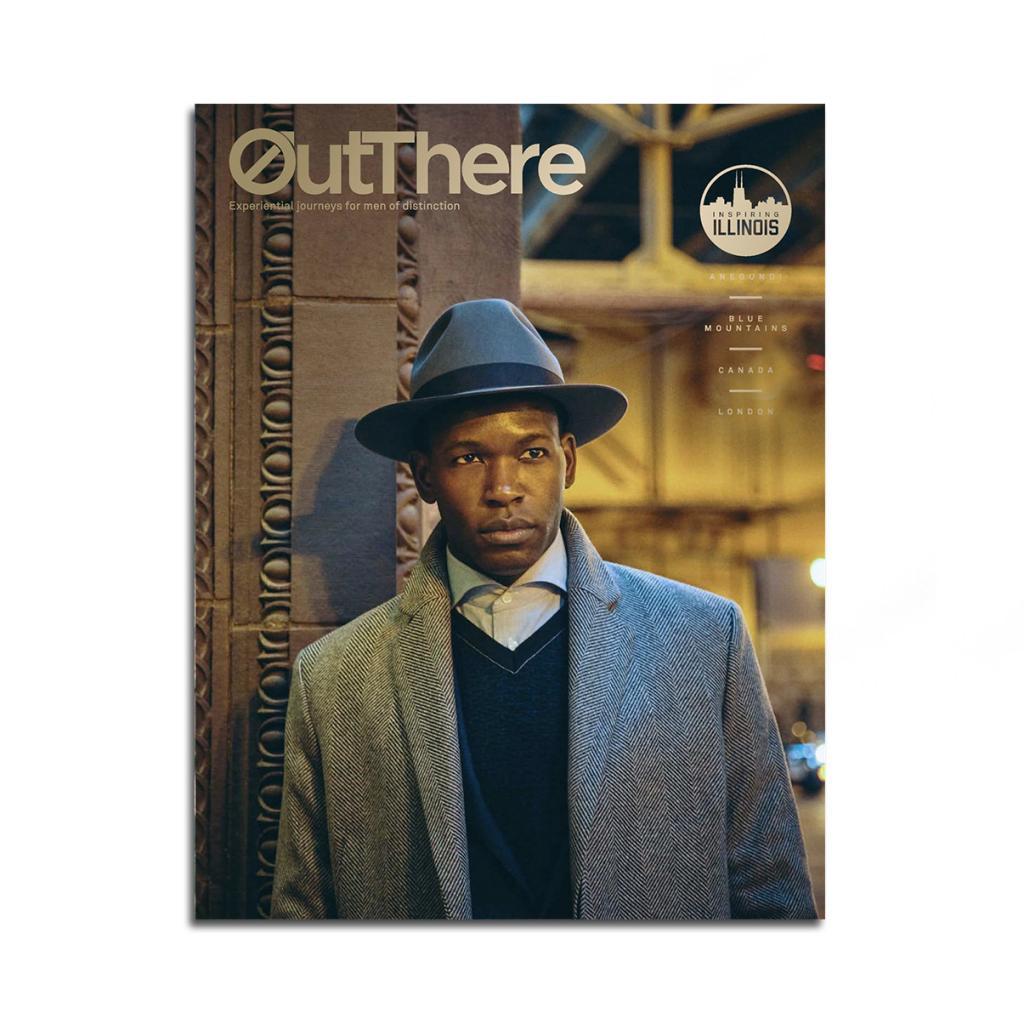 Honestly, I never thought I'd be travelling across Canada, let alone an entire continent, by train – the phenomenon seasoned slow-travellers call Land Cruising. A jet-setter all my life, I had completely forgotten about this form of locomotion outside of, say, commuter transit. I mean, we all know of Canada, but it being so similar to home, I had never really considered travelling the country. And as far as I assumed, neither did the rest of the world until two things happened: Canada elected Trudeau as Prime Minister; and the U.S. elected Trump.
I was first introduced to the train idea while working a gig in Toronto. Because of certain tax rebates, a huge portion of Hollywood post-production has set up facilities in the Canadian provinces. So it wasn't really by choice that I first travelled to Canada for an extended stay, but after the U.S. election, it seemed as if all of my friends and family were begging me to take them with me. To my utter surprise, Toronto was/is a remarkably sophisticated city: stunning architecture, cultural diversity, the lowest crime rates, unimaginable kindness, and – best of all – a European-inspired train culture, branching out across all the various parts of the province, region and country. It was while I was riding a commuter train to Montreal, that I was struck by the absolute exquisiteness of the Canadian Railway's business class. As a tragically American capitalist, I have been brainwashed to assume any type of vaguely-socialised-anything would be a terrible experience.
"Au contraire," this bilingual country would inform me. Everything from the design to the seats, to the food – even the friendly service – is what inspired me to want to explore the rest of this country 'on track'.
"So Via Rail does cross-country train trips, eh?" The train conductor told me casually (the accent is very real). "You go the whole way across, it takes about a week, eh?"