In the UK and sensing a certain excitement in the air? That's the 50th anniversary of Pride in London, just around the corner. While we've been fluffing our feathers and flying our flags, there's one event anyone looking to bag a unique work of art while supporting a good cause should be especially keen on marching into this month or next: the fourth edition of Queer Frontiers, the inclusive, positive-impact exhibition by ARTIQ in collaboration with cross-insurance LGBTQ+ industry network Link.
It's not like you needed an excuse to check out Queer Frontiers, but seeing the show's convenient location, 7-9 Walkers Court in London's LGBTQ+ hot spot of Soho, it'd be a queer-pax not to stop by for a cultural detour (and a glass of vino, of course). Staged between June 29th and July 10th, this year's exhibition focuses on the themes of inclusivity, diversity and creativity, and if anyone can get behind a trio of core values, it's us.
Although organiser ARTIQ, an art agency specialised in creating meaningful connections between the corporate and cultural worlds, is bringing back Chris Hawkes, Kaethe Butcher, Natalie Lewandowska and other artists from previous shows, emerging talent will be given first-ever exposure to London's creative crowds – if you were looking to discover the next Banksy, this might just be your chance.
What's important, if you ask us, is that all artists featured are guaranteed fair pay. This should go without saying, of course, but disadvantageous and even exploitative practices are far from unknown in the creative industries, leaving up-and-coming creators particularly vulnerable, and society deprived of their continued, artistic output.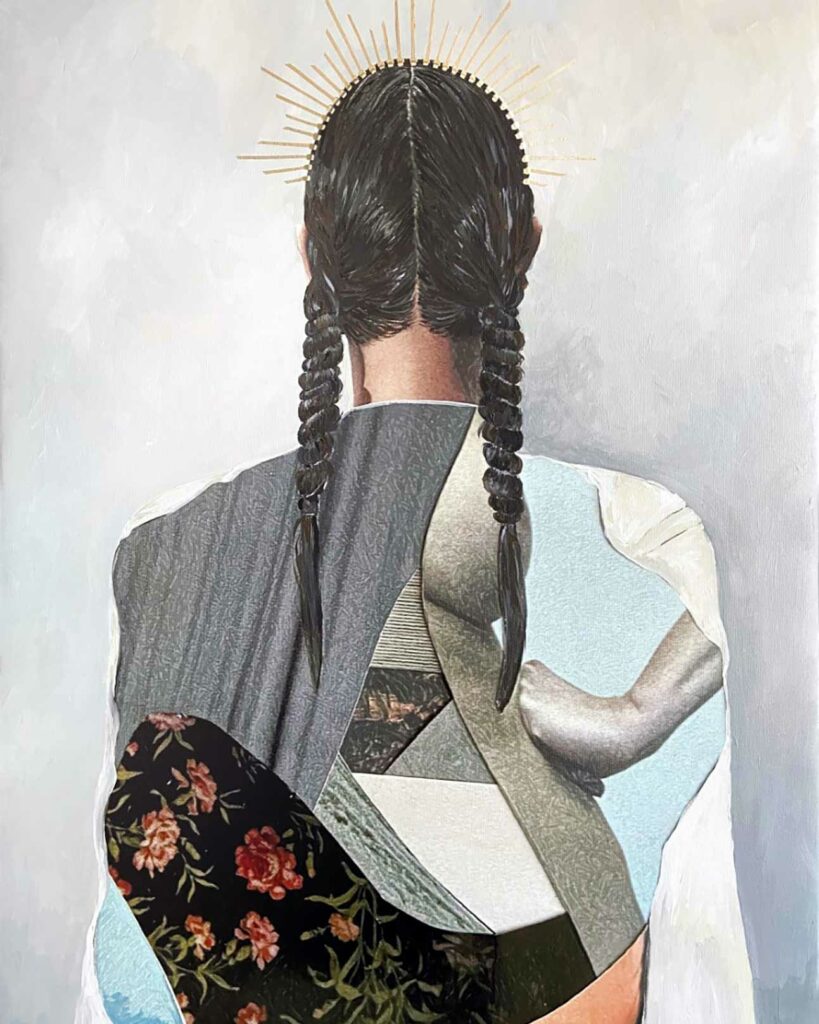 At OutThere, we're no strangers to luxury, but (making) art should never be a 'luxury' at all. ARTIQ, amazingly, has a track record of paying over £1 million to artists annually. The agency's CEO and Queer Frontiers founder Patrick McCrae explains: 'I founded ARTIQ with a mission to improve inclusivity and diversity within the art world. The whole team are excited to make this year's Queer Frontiers the biggest, best and most daring Pride exhibition we have ever delivered'.
To do so, ARTIQ have teamed up with 2012-founded Link, a network with a mission to make the insurance industry more attractive to queer talent (if you're picturing Queer Eye for the Insurance Industry, with Tan France and Jonathan Van Ness talking premiums rather than primers, you're probably not too far off). What might sound like a surprising collaboration at first, actually makes perfect sense taking into consideration that both ARTIQ as well as Link are passionate about giving back to the community.
Since its 2018 debut, Queer Frontiers has raised over £40,000 for charitable causes working to improve the lives of LGBTQ+ people across the UK and beyond. Admirably, this year's exhibition is in support of the Albert Kennedy Trust, which helps young, queer people who are either homeless, at risk of homelessness or at risk in their own home environment; as well as of Outside In, a charity working to bring down discriminatory barriers to the art world for reasons of health, disability, social circumstance or isolation.
It's difficult to stress just how important we think this is. While we like to keep things positive, the ongoing commercialisation of Pride and Pride-specific events does on occasion rub us the wrong way, especially when some corporations fly the rainbow flag in public, yet are known to donate to conservative causes and downright LGBT-phobic policymakers. To counter the trend, an exhibition that aims to support not only queer artists, but also give back to those in need, is balm for our rainbow-coloured souls. Tops, we've certainly got some wall space left in our home. Be a shame not to put it to good use, wouldn't it?
Photography courtesy of ARTIQ