Pulling off the busy main road of car horns and motorcycle engines on to a private avenue made us feel like royalty (albeit royalty who travelled by local taxi). For travellers looking for a sanctuary from the hustle and bustle of Thailand's capital, this is a great choice, billing itself as an 'urban oasis'. In fact, we couldn't believe the property has over 200 rooms, given how peaceful it was on our stay. Walking through the common areas, we often felt as if we were the only guests; perfect respite from the crowded streets outside.
The Sukhothai is a grande dame and classic in every respect. This was evident in the careful and precise service, which is great for seasoned travellers who expect perfection in this area, but perhaps less suited to a visitor looking for a more relaxed approach.
The interiors are styled on the eponymous ancient city of Sukhothai in central Thailand and guests can expect an authentically Thai experience. From the wreath of jasmine flowers presented to us at check-in, to the Thai silk used extensively in the hotel's wall panellings and soft furnishings, to the understated, neutral colour scheme, this was pulled off to great effect.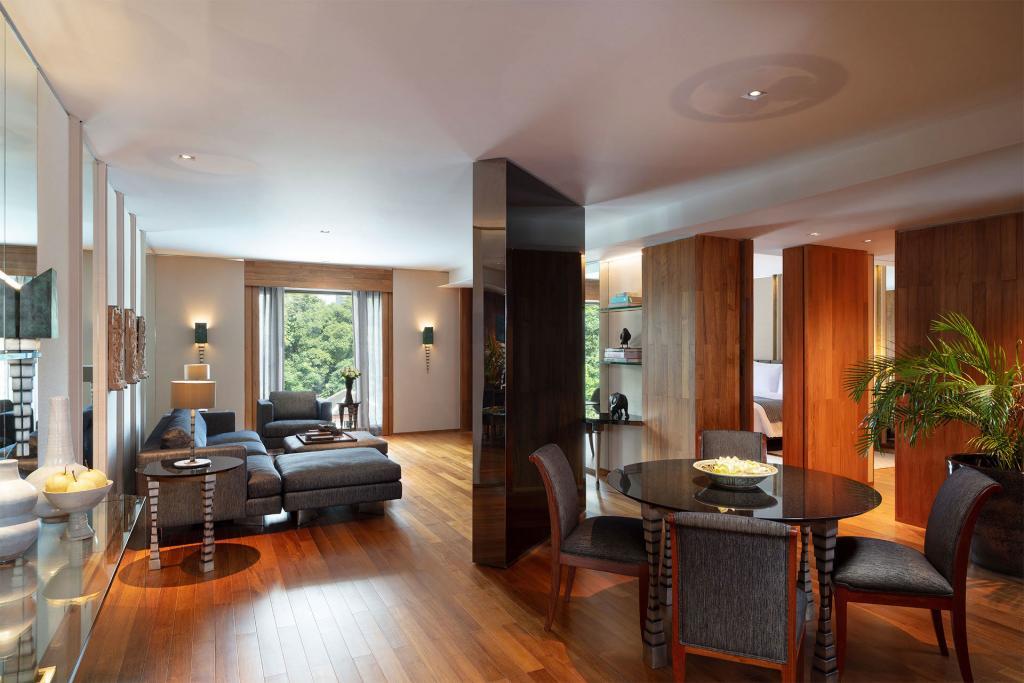 The Sukhothai is a classic luxury hotel, perhaps not in line with the buzzing, contemporary city Bangkok is today, but a safe, luxurious option and a firm favourite among many OutThere travellers.
Additionally, its generous footprint in central Bangkok means it comes complete with a spacious fitness centre and spa. But its real trump card is its 25m infinity pool, with ample loungers and cabanas in the garden, where we spent our afternoons lazing in the shade when it was just too hot to consider doing anything else. It's tough being us.
And with six main food and beverage outlets beside the pool bar, you may find your plans to go sightseeing facing stiff competition from the comforts on offer at this wonderful hotel.