Stockholm is one of the world's most open-cities and for us it is one of the most OutThere cities in Europe, if not the most in Scandinavia. It offers some amazing places to stay, from stunning historical properties, to new contemporary offerings, to whimsical ABBA themed pop-houses. It is a mecca for luxury travellers and those with a love of design too, with the city offering up some fabulous properties at the high-end. Here are five stunning properties, part of a fantastic new collection of 12 OutThere places to stay in the city. To see them all, visit StockholmLGBT.
Diplomat
This gorgeous historical property overlooks the water on the chic Strandvägen, where you'll find Stockholm's fashionista set. It is a beautiful and classical Art Nouveau building (complete with wrought-iron balconies, sienna awnings, marbled floors, extravagant fireplaces and vintage elevators). The rooms are classical but luxurious, each a little different from the others. The team at the property are amazing, not to mention cute (it is Sweden after all) and it seems its bar-restaurant is the place to be seen.
Find out more about the Diplomat.
Haymarket by Scandic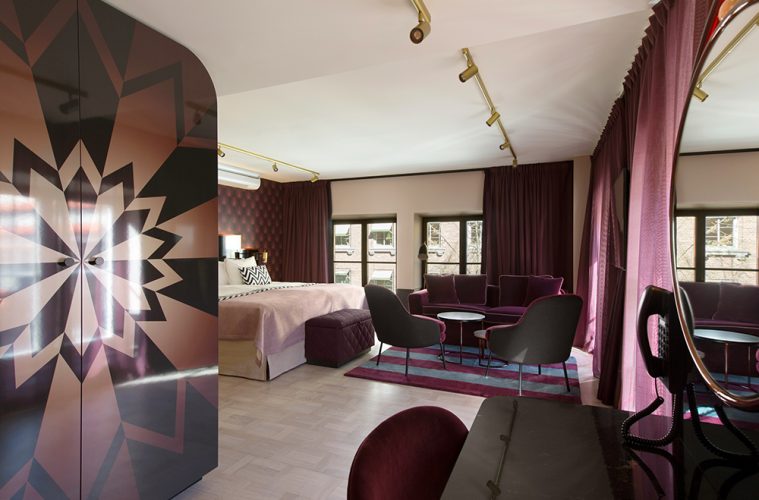 The Haymarket by Scandic is set in an old department store, where Greta Garbo once worked. It's a fabulous, albeit large property, with a classy and sophisticated, yet informal atmosphere, right in the middle of town. The design playfully blends its Art Deco past with contemporary Swedish design. Breakfast is a delight as is the hotel's bar, where locals come to socialise until the wee hours of the morning.
Find out more about Haymarket.
At Six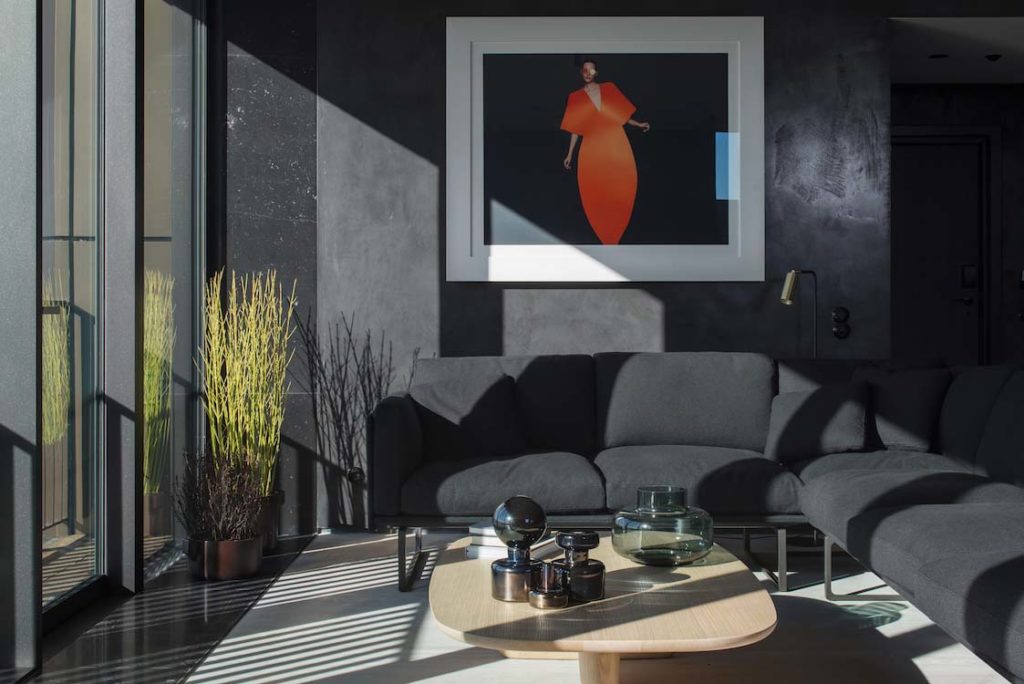 At Six is located in the most central part of Stockholm and with everything the city has to offer within walking distance. This design and art hotel features lavish and spacious rooms, unique amenities and with its award-winning design and impeccable service it has won the heart of local and international guests. In addition to dreamy sleep At Six comes with a highly recommended restaurant and three bars; a wine bar, a cocktail bar and Scandinavia's first slow-listening bar. At Six is a hotel to see, be seen at and hide away in.
Find out more about At Six.
Nobis
When it comes to Stockholm style and sophistication, the Nobis has it all. It's a collision of old and new super-chic, where 19th-century heritage architecture meets contemporary design, courtesy of Scandinavia's most talked-about architects. Outstanding personal service and unique experiences in gastronomy, accommodation and atmosphere are the key characteristics of this beautiful hotel. At Nobis Hotel both international business travellers and gourmet seekers check in to enjoy explicit luxury – a relaxed, simple and elegant experience in the heart of Stockholm.
Find our more about Nobis.
Hotel Skeppsholmen
This place is pretty unique. Set in a couple of 17th-Century Swedish Navy barracks, a heritage site deemed among the most valuable in Sweden, this property is the epitome of Swedish minimalism, in the heart of the city. We experienced far more luxury than the sailors who slept here before us, but each room that used to sleep nine is now a contemporary urban oasis; and you'll need to appreciate the work that went into refurbishing this property, with some super-strict preservation orders in place, where even putting a light-switch on the wall caused issues with the powers that be.
Find our more about Hotel Skeppsholmen.
Get to Stockholm with Norwegian, the world's fastest-growing airline, who fly from London or 14 US gateways with one of the youngest and most modern fleets in the world. Book your journey at www.norwegian.com.
*This article is in partnership with www.StockholmLGBT.com.