Borja Peña, recently crowned 'the guru of London nightlife', lets us hang out with him in his playground, the British capital.
I love London. Come on, I left one of the world's most thriving cities, Madrid, to come here. Well OK, saying I 'left' Madrid is underselling the story of my past. The reality is that I didn't decide to come here voluntarily. It was actually under some pretty traumatic circumstances. This is like a flashback moment in a film, but I was a bit of a ruffian and I was kicked out of my parents' home when I was 21. They gave me a one-way ticket to London and £100. Looking back on it now, I actually think their plan was to whip me into being less of a dick (now I really understand them, and we have a great relationship), but saying it was bloody scary at the time is an understatement.
I landed in London with very little money and nowhere to sleep, and a hundred of Her Majesty's finest pounds lasted me less than a week. Anyway, I'm a stubborn motherfucker, so l decided not to call them or ask for help. I actually managed to survive and make a living speaking very little English. One of my first jobs was as a glass collector in the now sadly closed club CRASH (so much of gay London is disappearing – that's a whole other story, but part of the city's transition, I guess…) and that's where my love affair with clubbing started. They say it's easy to get lost in London – physically and metaphorically. It's so very true. Suddenly, it's 15 years later!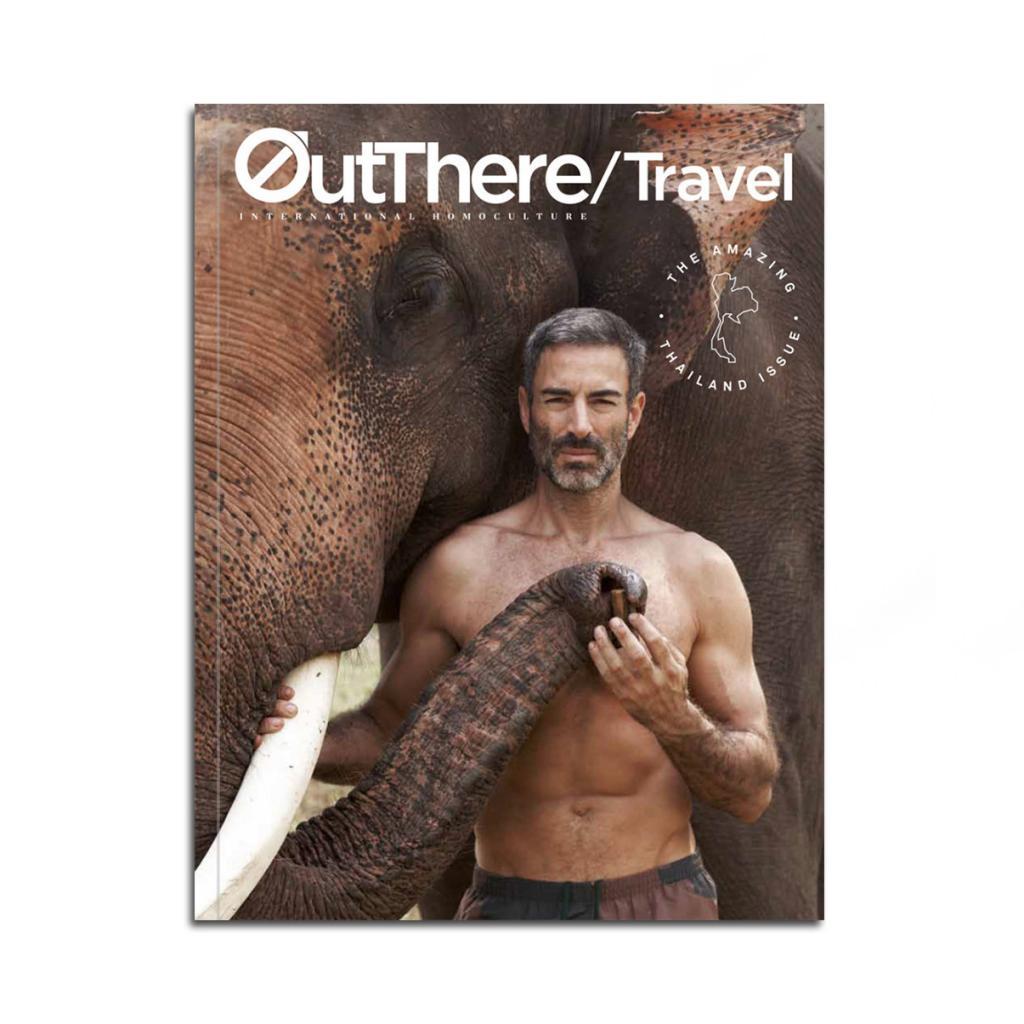 You hear it over and over again. London is the ultimate melting pot. Other cities claim it, but London's cultural mix is unrivalled. There are cities that come close, but you have to live and work in London to realize that it leads the way. Particularly on the in-scene, people coexist and learn from each other harmoniously. This is why I believe that London is at the forefront of everything creative – because inherently, it is the perfect environment to always be inspired.
London has so many layers, so many neighborhoods, and so many things to do and people to meet. My advice to people that come to London for the first time is that it's best to keep it loose and go with the flow, maybe just plan the very start of a night out and as for the rest, let the magic happen.
It always helps to talk to someone in the know so they can tell you what places are happening and what nights are fun. London is one of those cities where the best things are never actually listed. It's about word of mouth and making friends. And exploring Facebook, which seems to be the promoter's weapon of choice.
"They say it's really easy to get lost in London, both physically and metaphorically. It's so very true."
It's very difficult to keep up with the scene as everything changes all the time. Regularity isn't very cool in London – a hangover from the 'pop-up' culture of the late noughties. Start the night in a local watering hole and ask someone that looks like he's into the same stuff as you. And that's key. You have to approach people, Londoners aren't famous for making the first move – don't wait for them to come to you. Once you've engaged someone, he will redirect you to the best night of your life, or to his apartment… either way you will be entertained, I'm sure.
Asking what I'd show a first time visitor is a really tough question. I guess I'd start my trip in Soho. Clichéd I know, but one mustn't forget one's 'roots'. Soho in the 60s, before it was legal to be gay, was THE underground. Much of the trendy scene in Dalston today looks like Soho did back then. The reason why we're here, doing what we do, is because 'being queer' in London started there. Unfortunately, it's now become very touristy and isn't as happening as it used to be. But on Borja's tour, we start with some history.